I bought this frame after christmas and it has had a few incarnations but never been truly ready to ride.
Finally got it to a point i'm almost happy with, least it's rideable now.
Started off with the Pace RC36 forks which came with the frame, but I just didnt get on with them at all..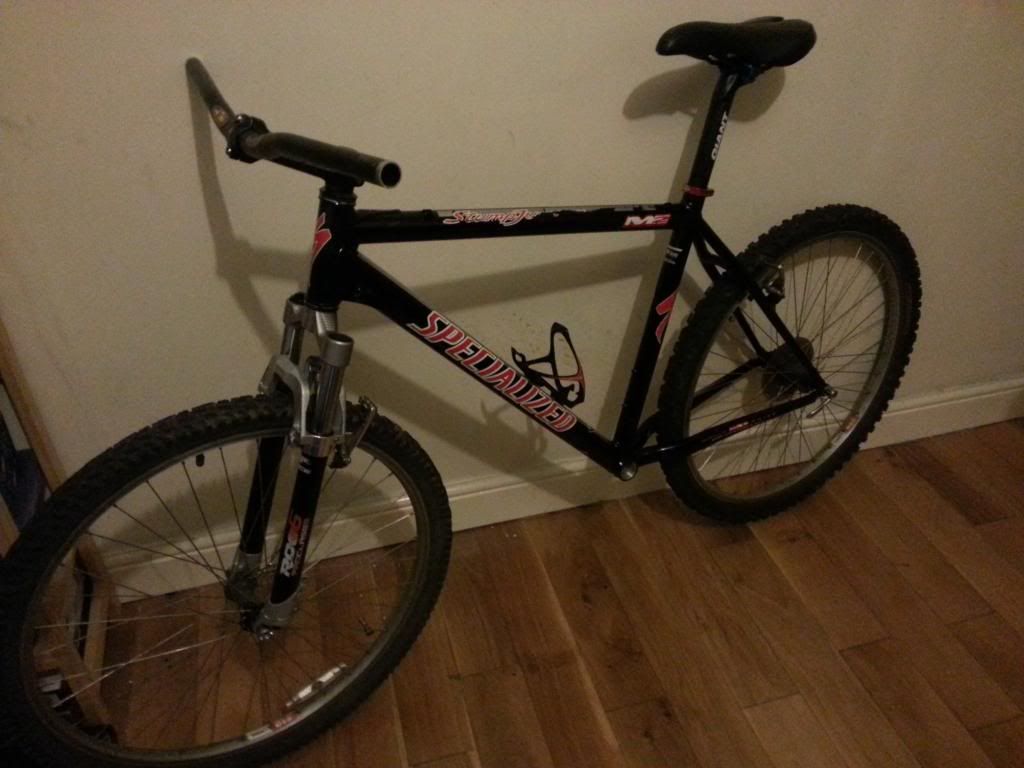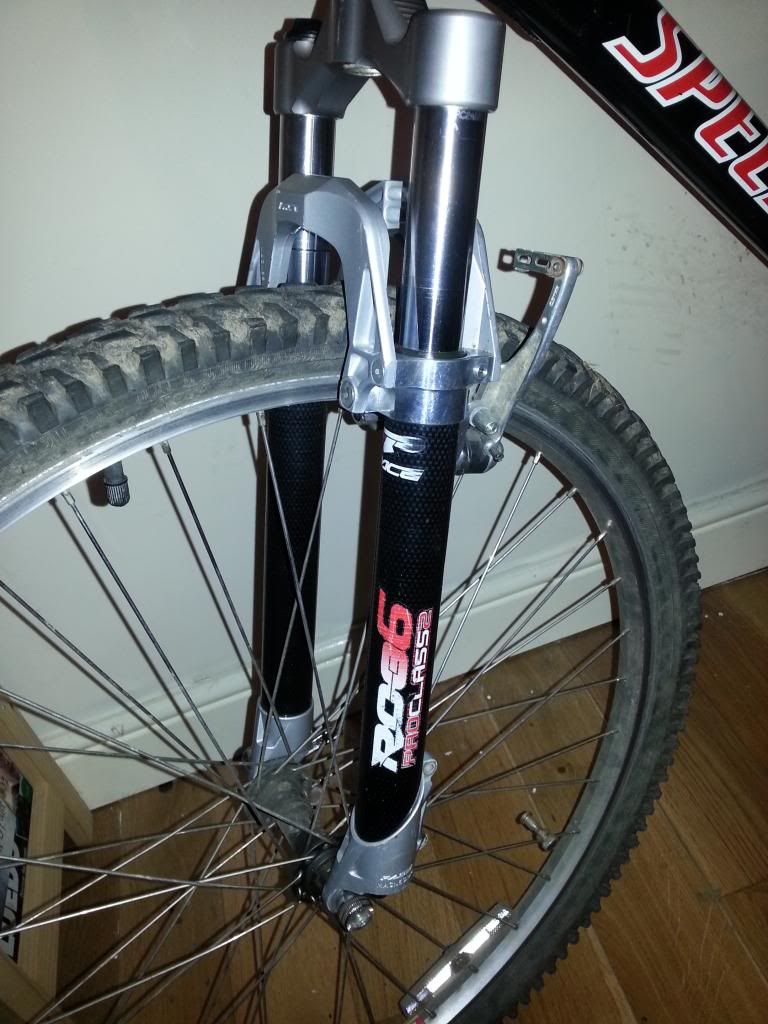 Although it looked great with these pace forks, the functionality just wasnt there for me
Decided on some Z2 Bombers so stuck those on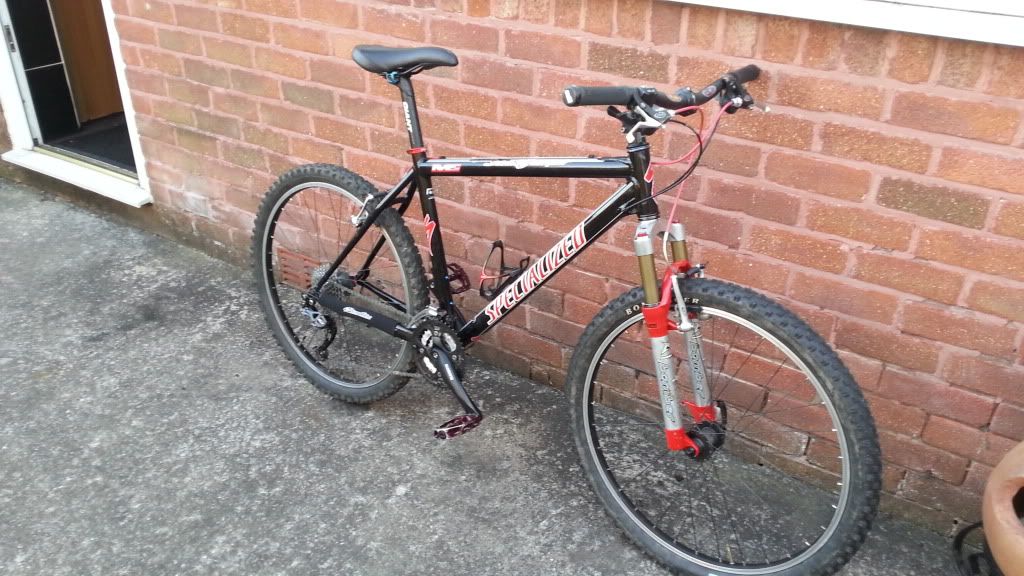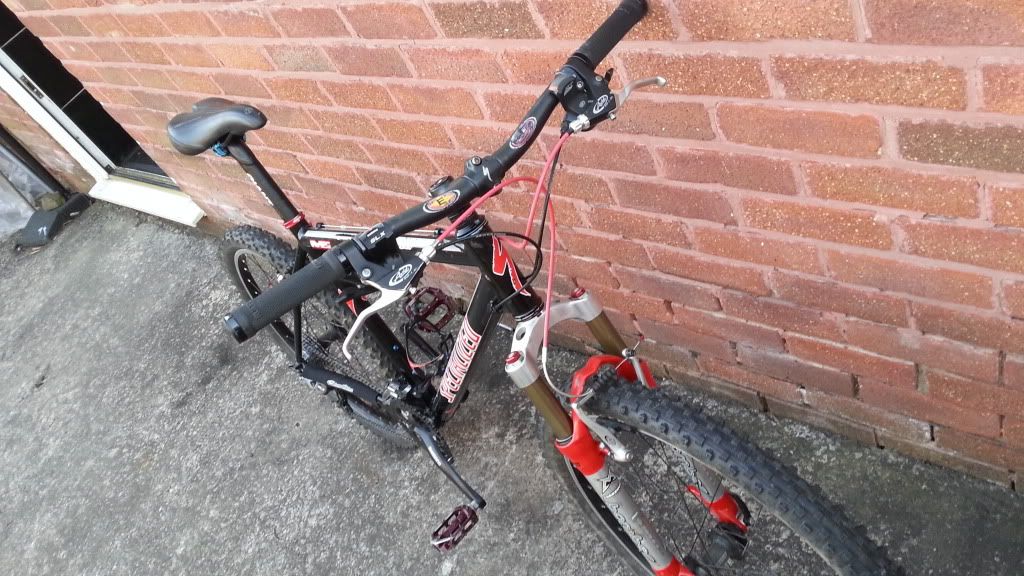 Still not happy with these forks, due to me being a fattie unfortunately.
So the 3rd set of forks was tried out.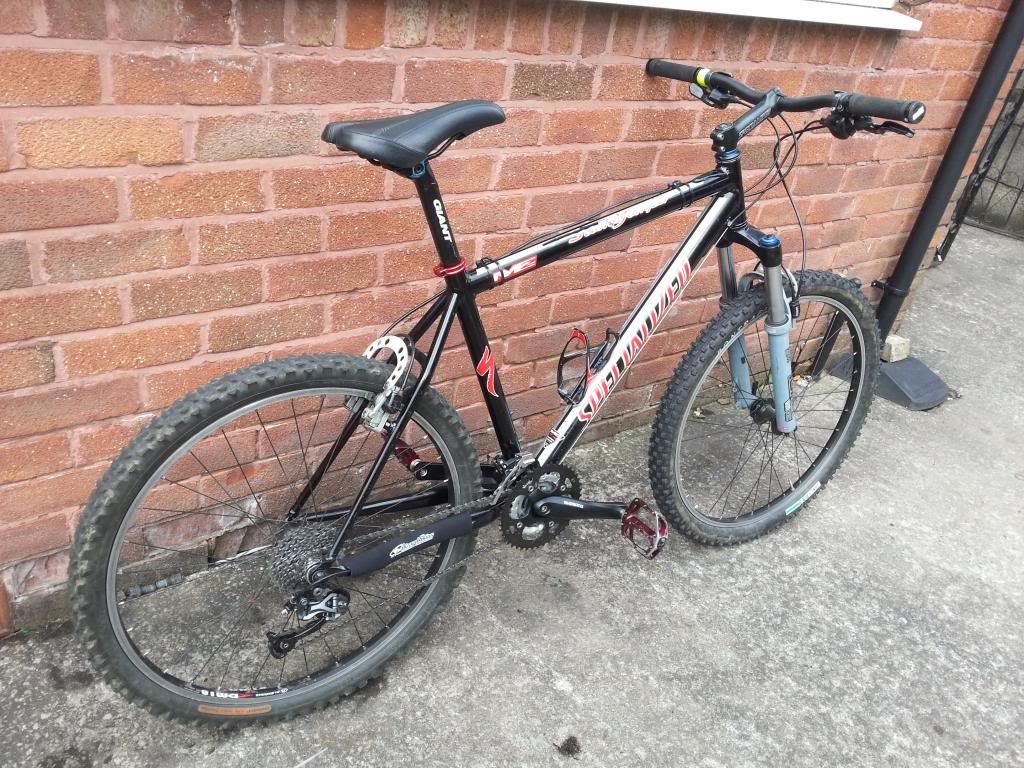 Along with a set of HS33 brakes, which I have set up today, rides great. Just want a black lever for the rear one and some different boosters.
A complete mix of Modern and retro, not cost a lot to build and its sooo light.