I've been really happy with my SX Trail for my ages, however my mind did start to wander and think about a new frame because the SX is pretty battered these days. I was planning on panting it but sourcing the decals I wanted proved to be a real pain that combined with the cost of replacing the bearings (kit plus tools or shop labour) made me think I was barking up the wrong tree.
Based on this, I started looking at replacement frames and decided that whilst I can, I would treat myself to a new one. After a while I came up with a list of three - Transistion Covert (front runner at the time), Internse Tracer 2 and a Banshee Rune. The Intense was ruled out because I couldn't get a demo and there was no way I was spending this kind of money without riding it first. There were two shops in Church Stretton who between them had a demo of the others; a couple of quick phone calls and a days riding at Long Mynd was booked.
I loved the Transition but the medium was too small because the top tube is tiny. The steep seat angle made it even shorter than the SX and unfortunately to my eyes the large one looked like a field gate. I feel in love with the Rune; it felt so confident descending, it was really fast and encouraged you to let go of the brakes. With my mind made up, a deal was struck and the last large black ano frame due into the country was mine. Originally I wanted the fluro yellow but they were all sold out and the fluro green for 2014 was not going to be in the country until September and I didn't want to wait that long. In the end I'm glad that I went for the black because there is an issue with the yellow frames where the paint and black decals react leaving you with dark green decals. Great if you're an Aussie.
Anyway, enough waffling. Here is what was in the box that I collected yesterday.
The flip chips that allow me to adjust the head angle and bottom bracket height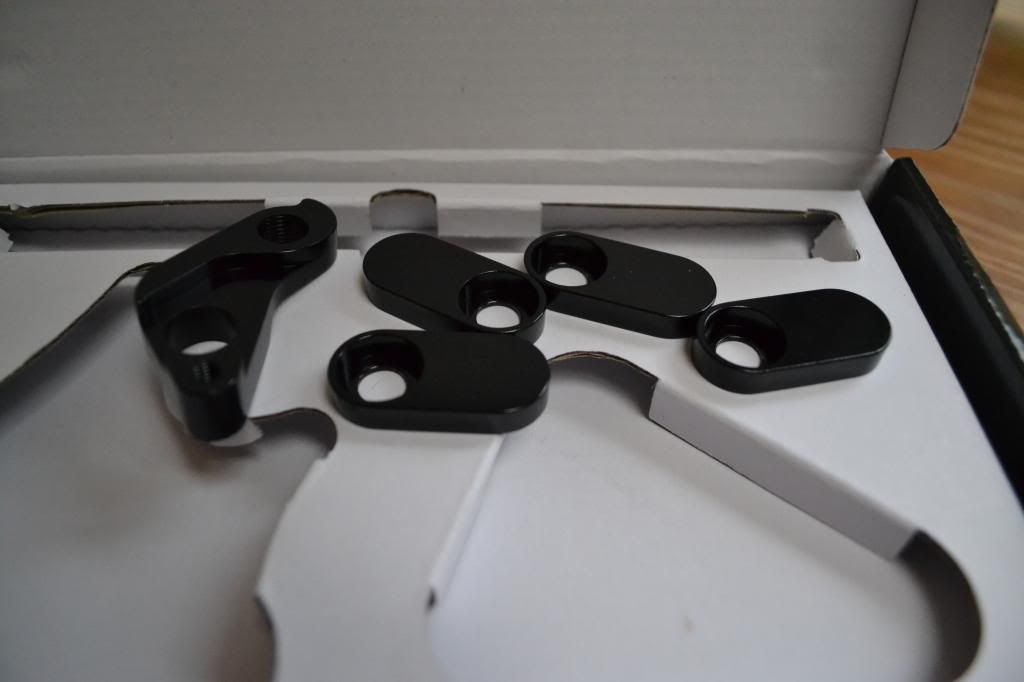 I'll be running the Rune in the neutral position that will give me a head angle of 65.5 degrees, a seat angle of 74 degrees and a bottom bracket of 13.65 inches. The slackest setting is 65 degrees - like DH bikes from not that long ago! The steep seat angle does work to keep our weight over the front when climbing. One of the things that bugged me about the SX was that the seat tube was slack, so when the saddle was up high a lot of your weight was over the back which made it wander on long climbs or want to wheelie on really steep stuff. You could get around it but you had to get really low with your elbows out.
I've gone with the Cane Creek Double Barrel Air shock because I didn't like the Fox CTD on the demo bike because it had no support in the mid stroke.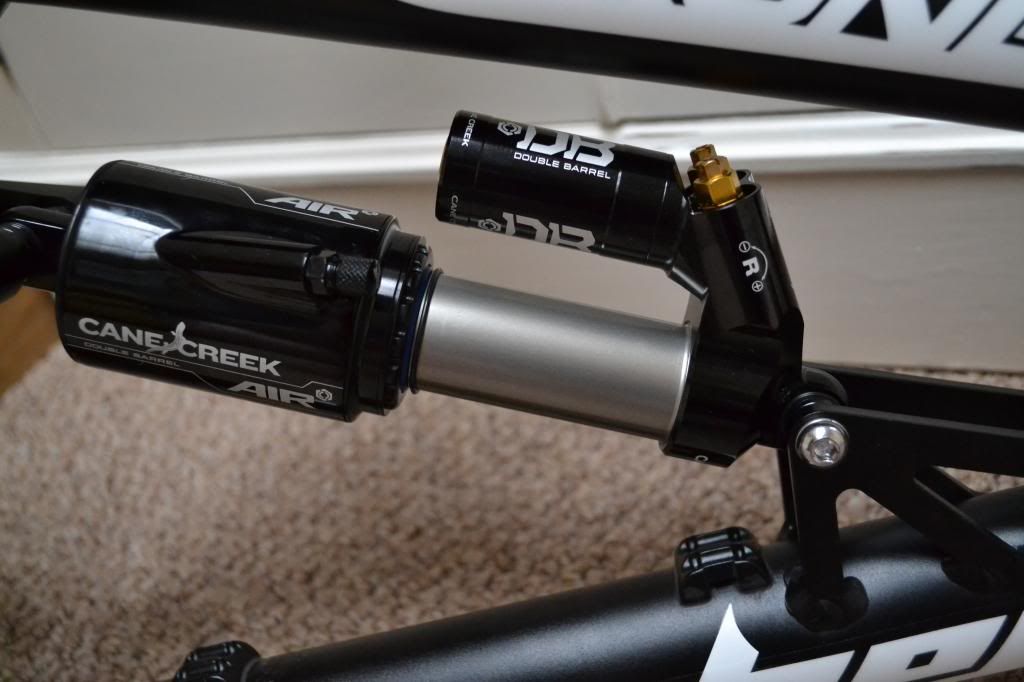 The frame came supplied with a load of volume reducers so I can fiddle around with the feel of the shock.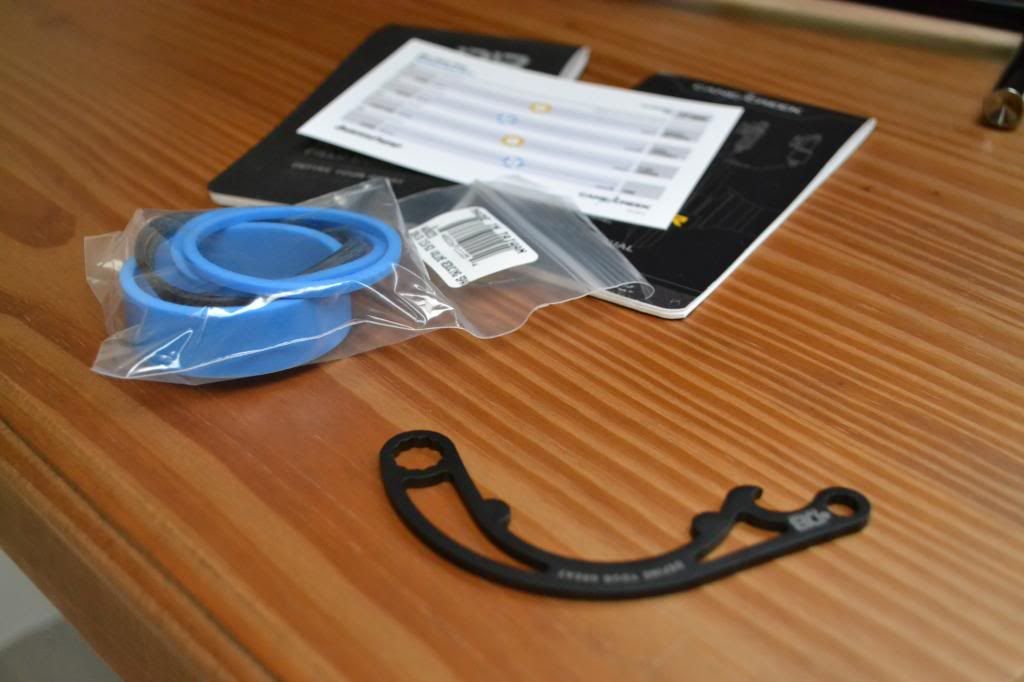 I think this will be in my pocket or camel back until I've dialled the shock in!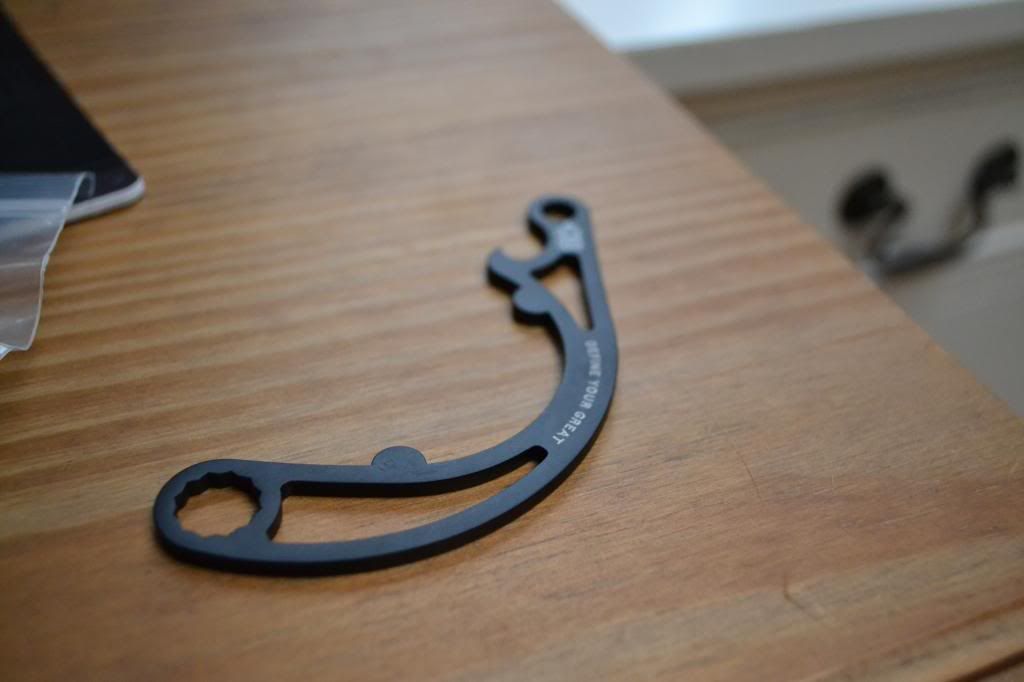 Some random pics of the frame details (KS Link, swap out drop outs etc).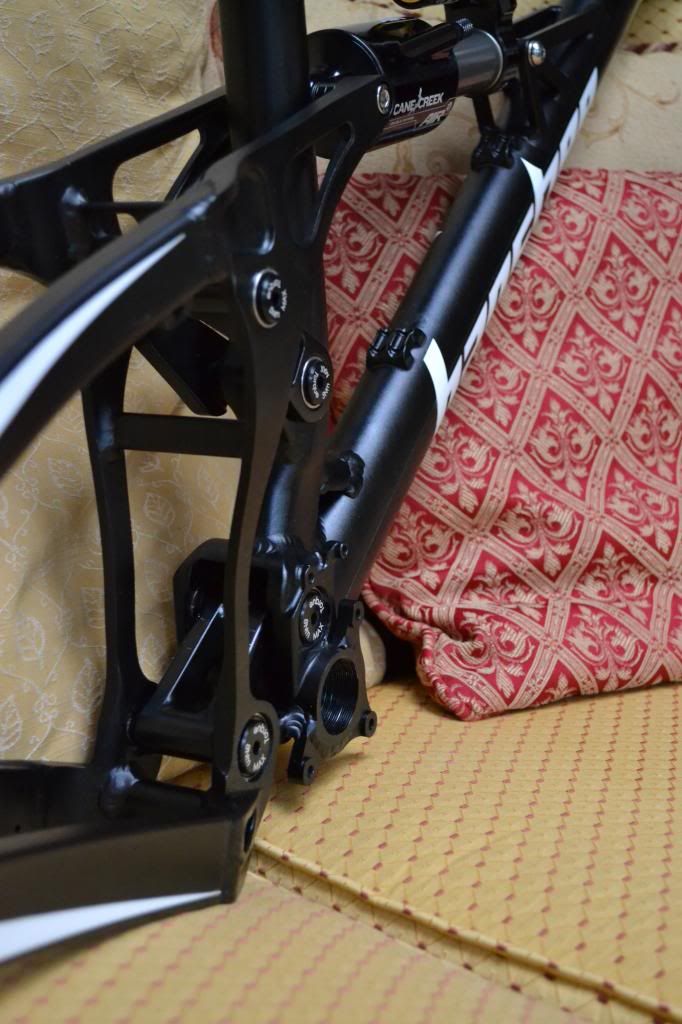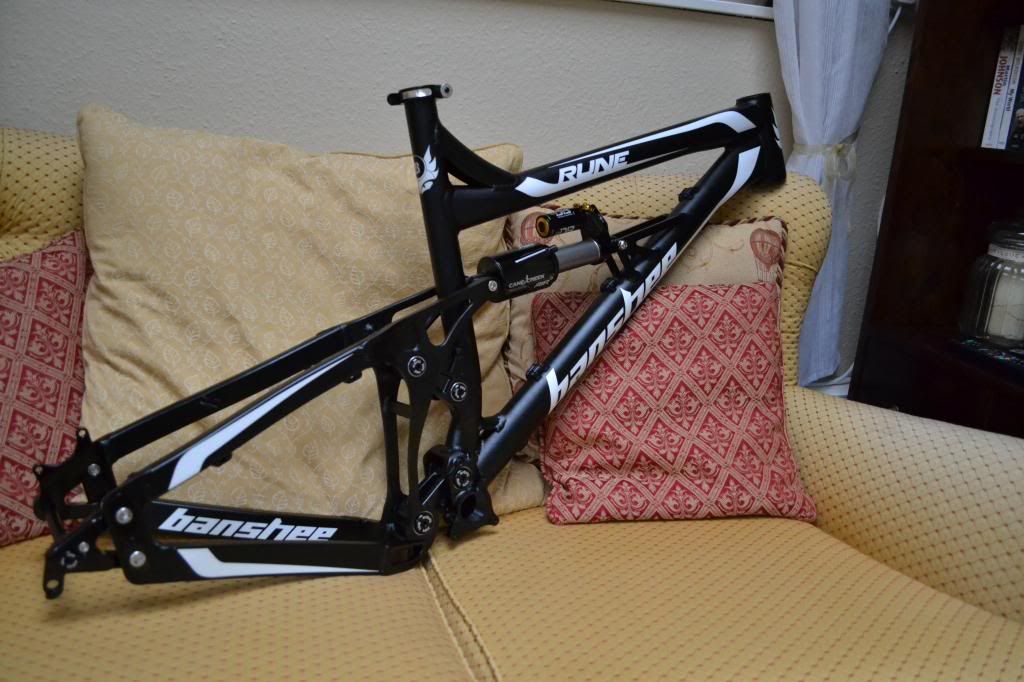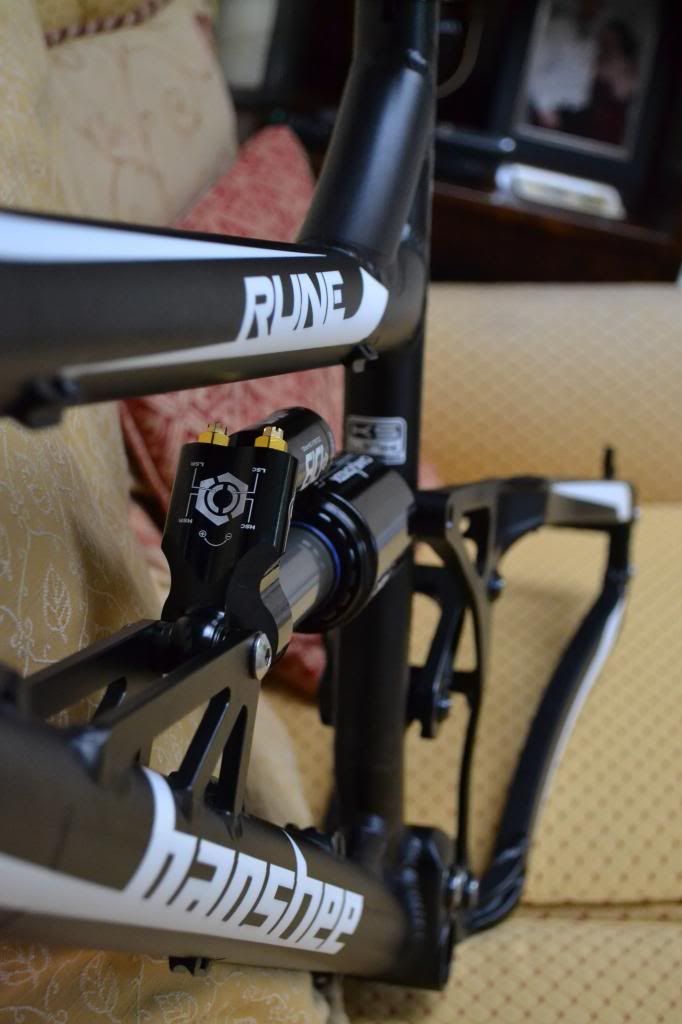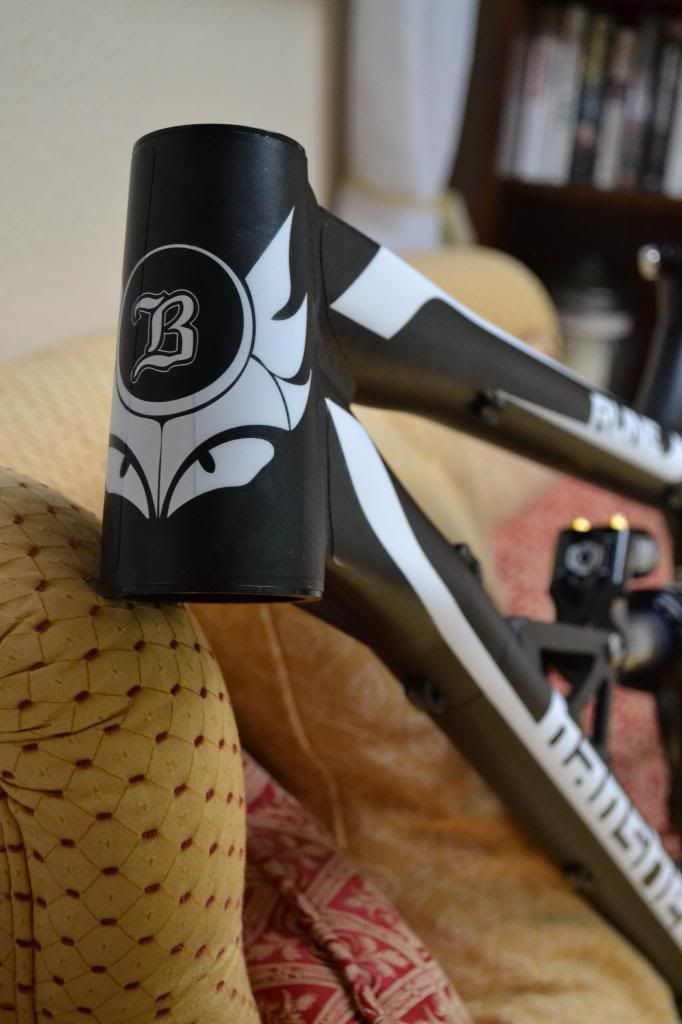 I decided to pay for an Invisiframe kit to try and keep it looking its best especially because I'll be keeping this for a while.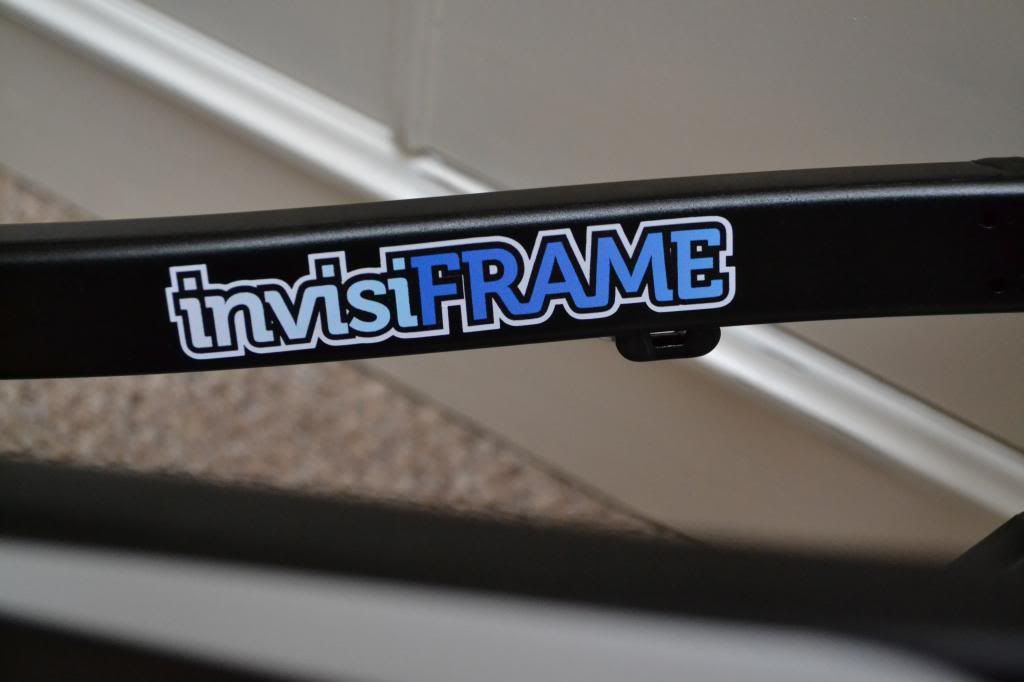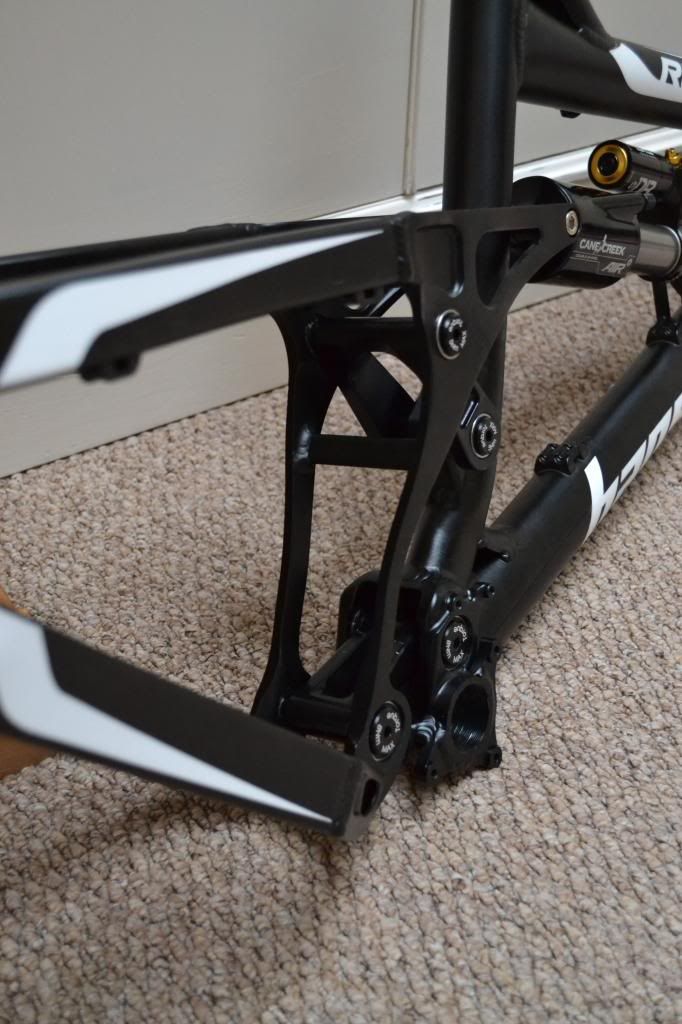 The drop outs can be swapped to allow me to run a standard 132mm QR hub, 142x12mm hub, 150x12mm hub or 650b wheels.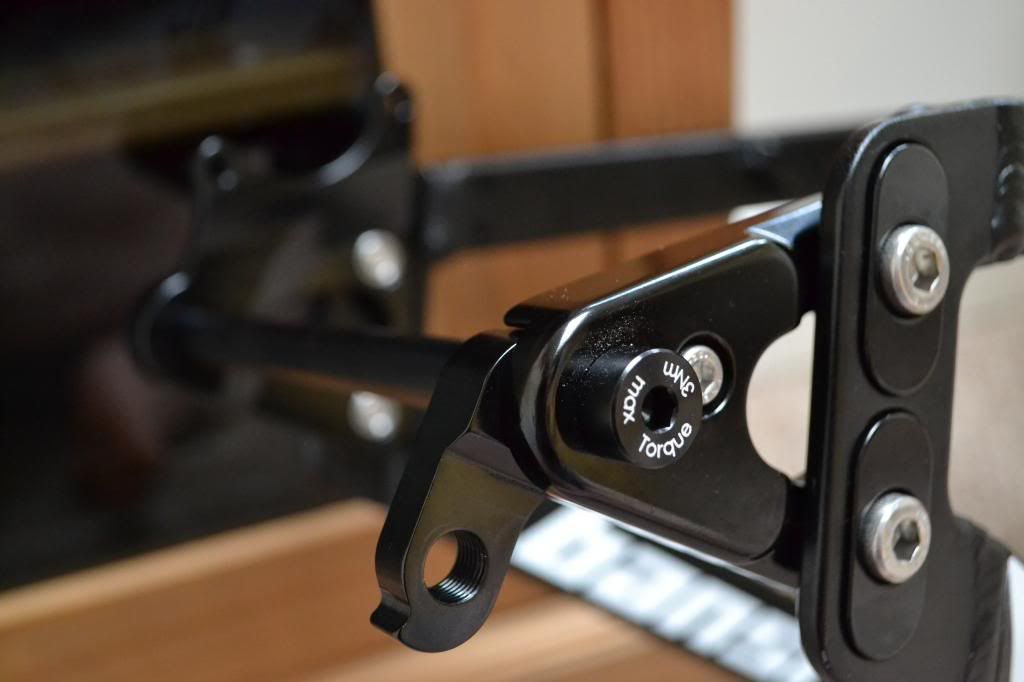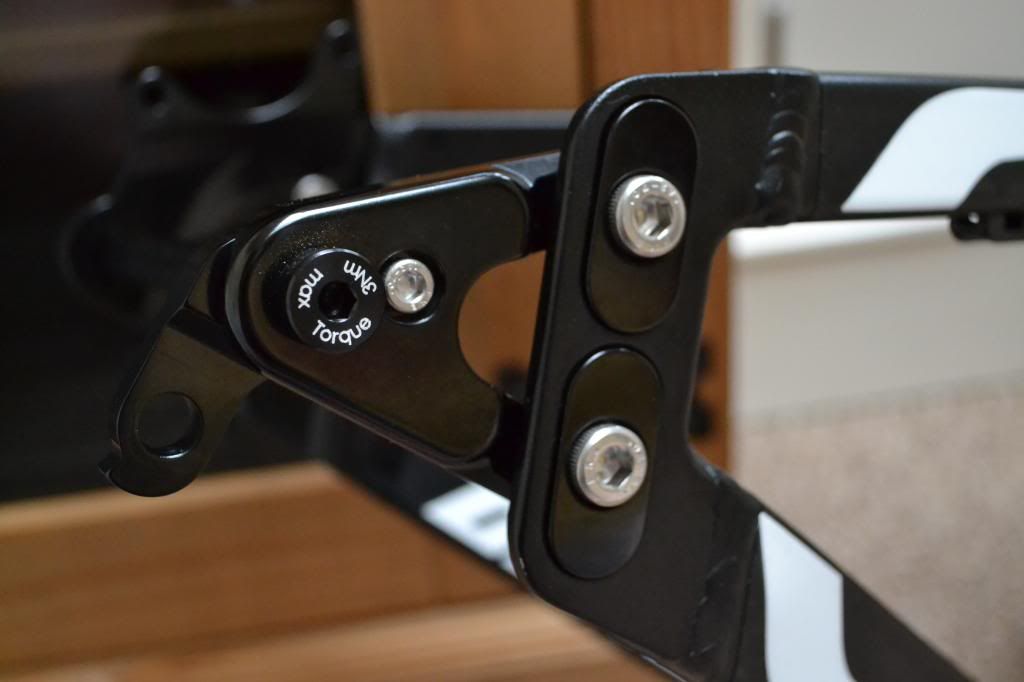 I'll be running a 142x12mm bolt through rear end (because they were the drop outs that came with the frame). My Easton Havoc was really easy to convert - new axle and two new end caps, a 20mm cone spanner and a 12mm allen key and voila.
The tapered head tube will be run with a Hope pick 'n' mix headset. The step down adapter so that I can fit my standard 1 1/8th forks was a pain to track down.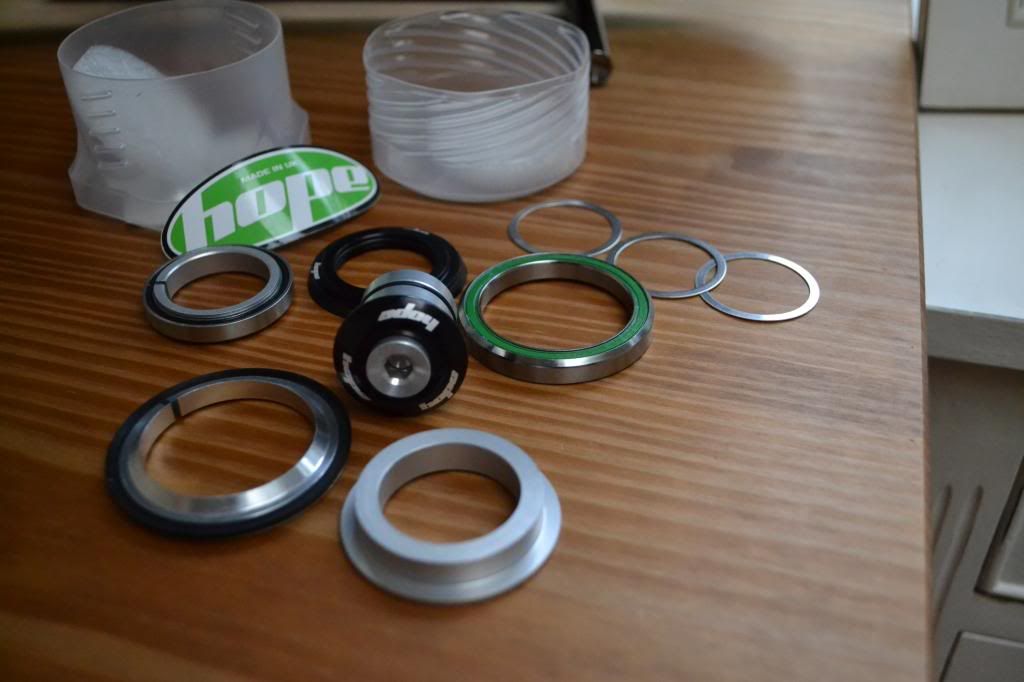 It's not finished yet, but here are a couple of work in progress pics.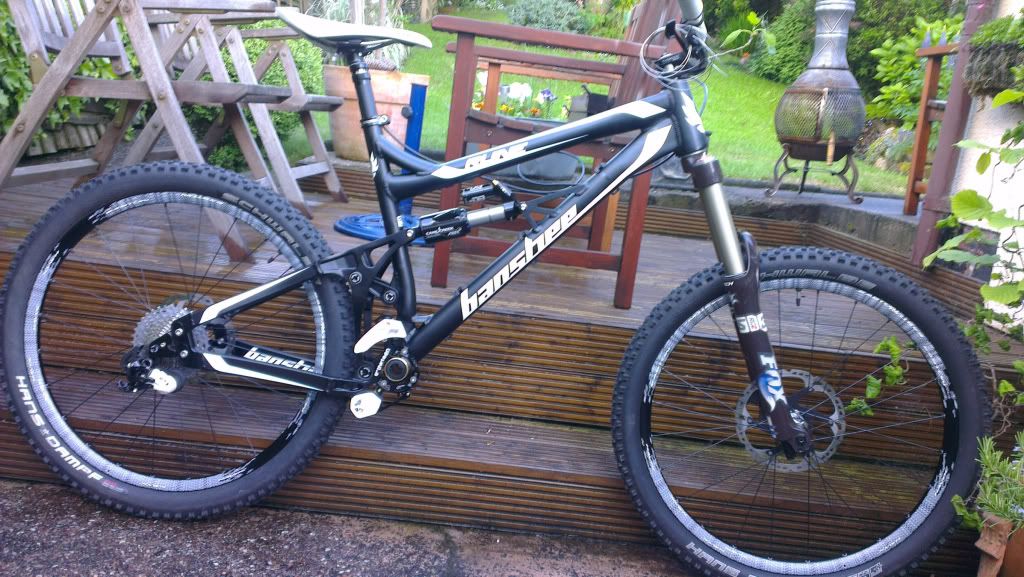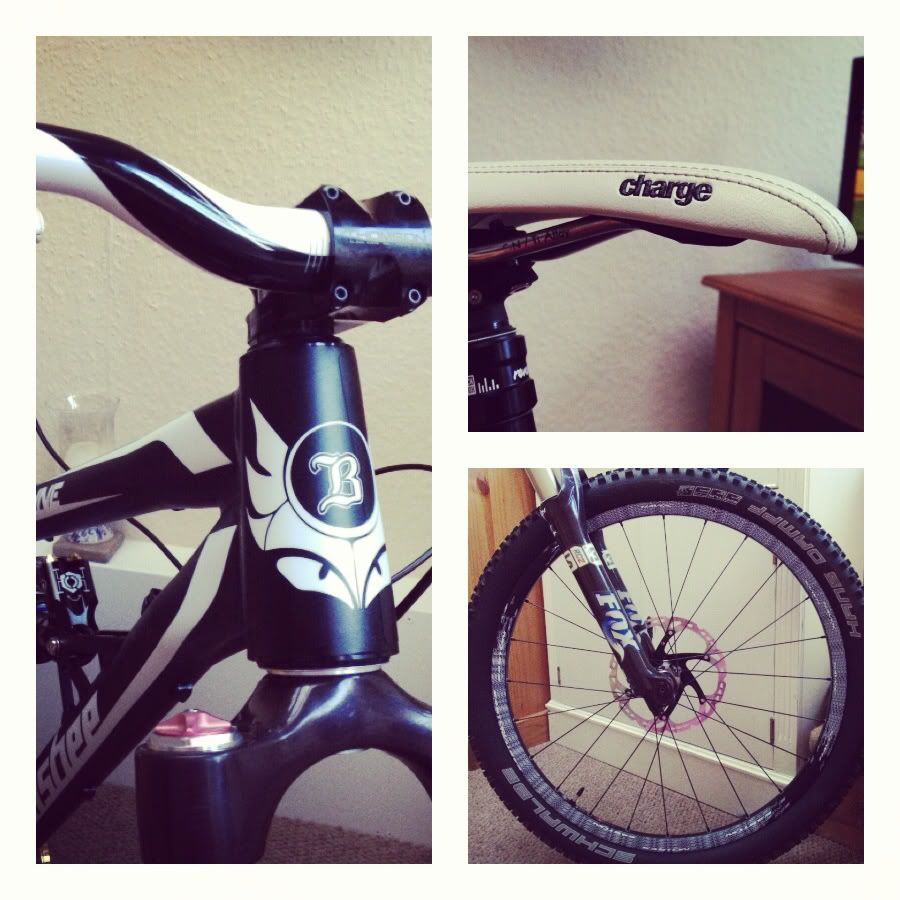 Overall I'm a very happy bunny - I just hope it rides as well as I want it to! All of the parts from the SX are being switched over with the only future changes likely to be a clutch X9 rear mech and a thick thin toothed chainring so that I can ditch the full chain guide. I will still run a top guide though. The main reason for this is that the very dropped chainstays mean that the E13 guide isn't at the optimal angle.
Anyway, that's enough from me for now! Sorry about the ridiculously long post.

_________________
2015 Stanton Ti Switchback
2006 Specialized Demo 8
2013 Specialized Allez Sport
1999 Santa Cruz Chameleon
1994 Cannnondale Beast of the East (rebuild still in progress)