slight delay in updating this, I havent been able to leave the bike alone! its such a nice ride!
anyway, day off work today so I'll update new pics now before I get the urge to go out on it again!
started off with the skinwall tyres on, after several rides offroad I soon thought about putting the nobby nics back on...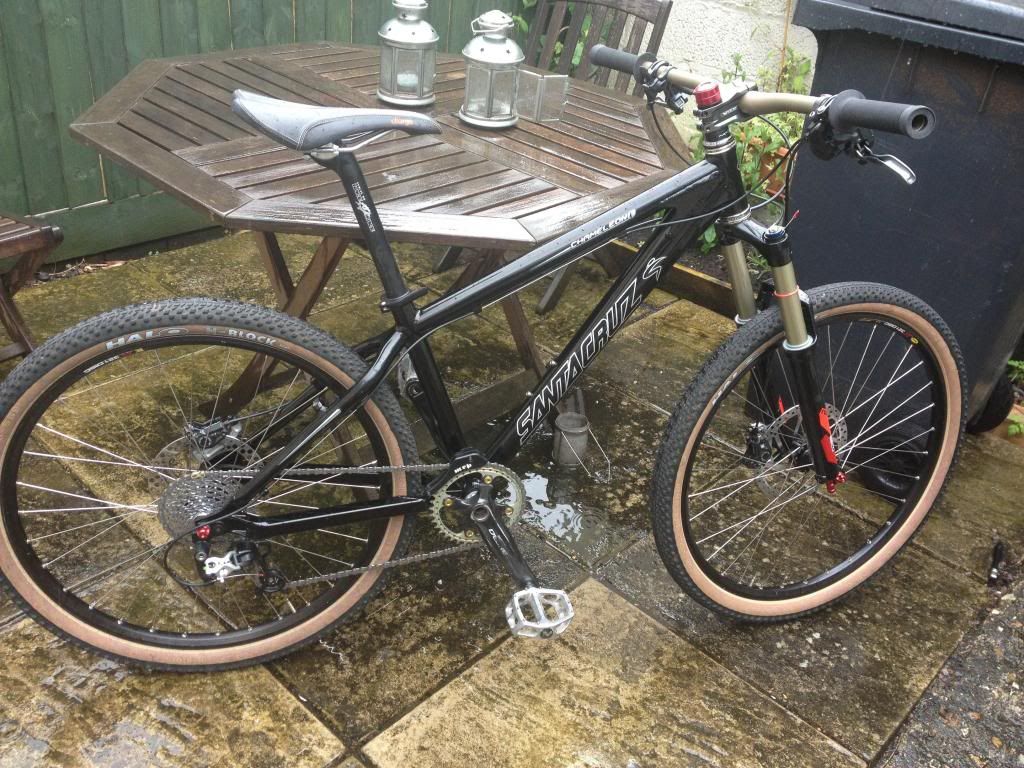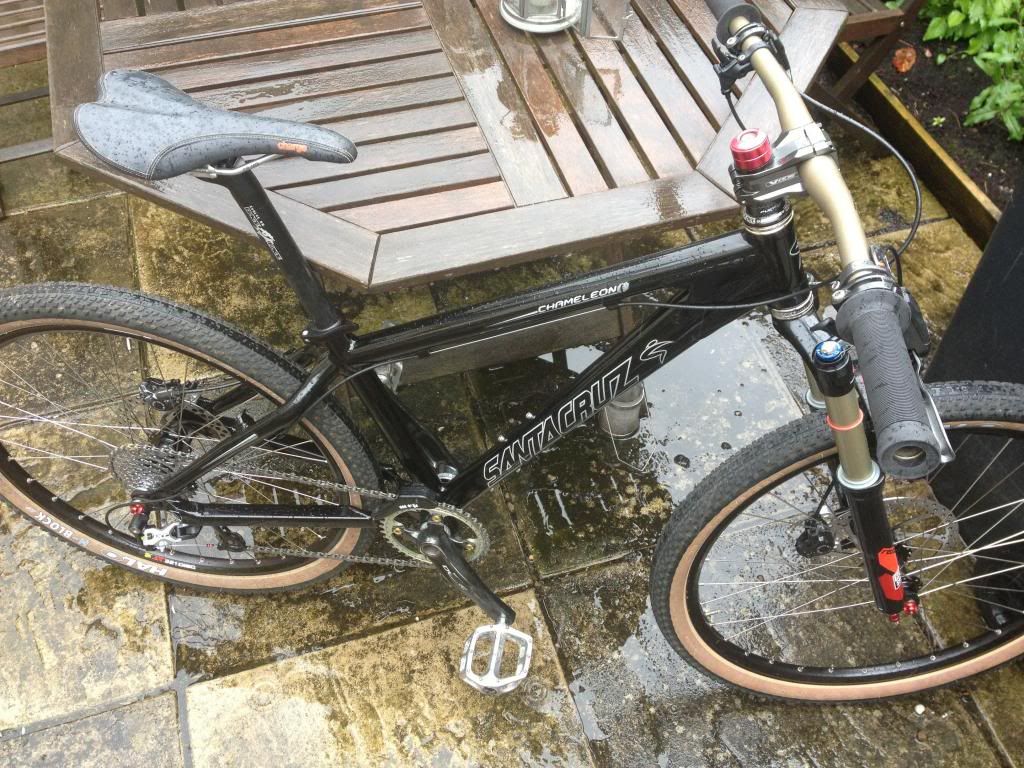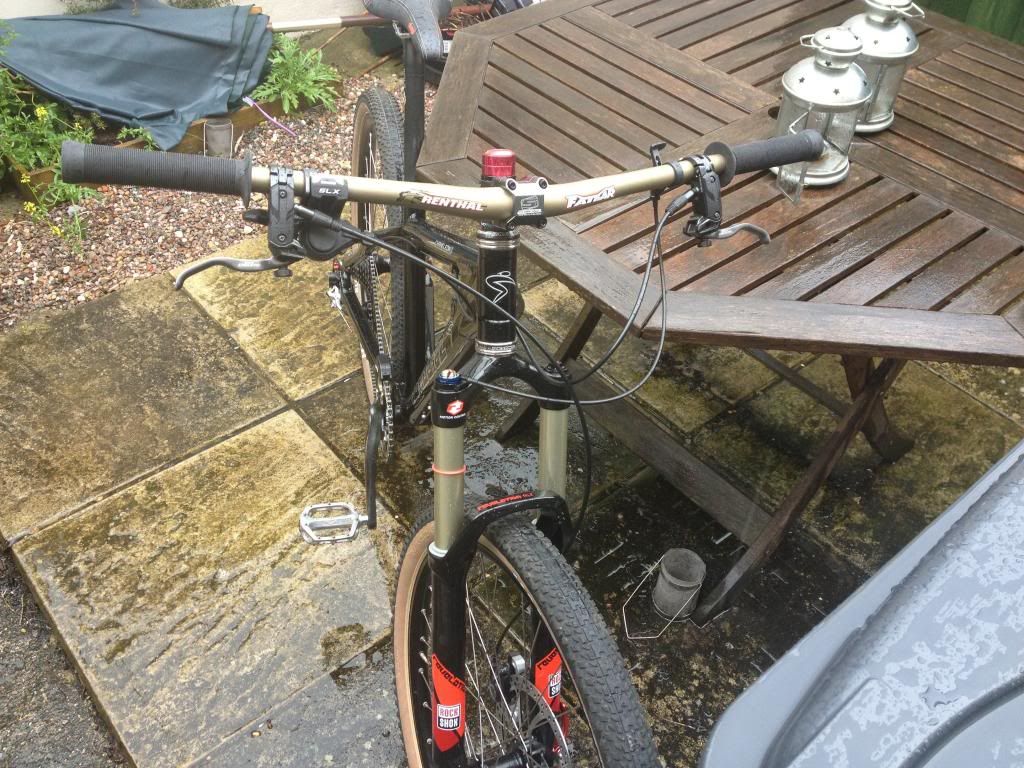 then after a good hack down lordswood in Southampton on Wednesday night it all got a bit muddy!
...then a trip up to the petrol station to use the jetwash last night
although the single 38 tooth renthal ring and MRP device look the business - it isnt very practical for general use, I found myself having to jump off and run/push up hills to keep up with my mate...a front mech/shifter/2 rings (36/22) and a hope bash ring are on their way...!