Well managed to pickup an absolute stunner of a bargain off ebay last month.
Got a few tweeks still to go but here she is so far: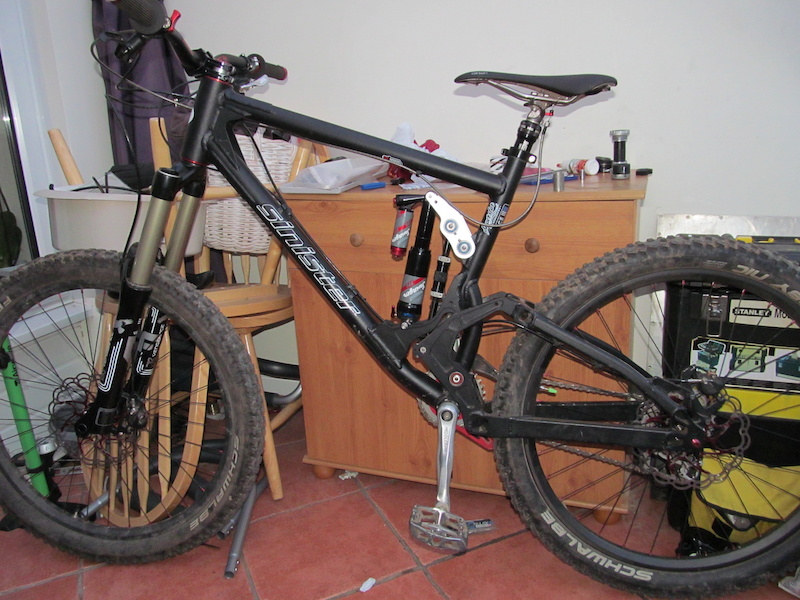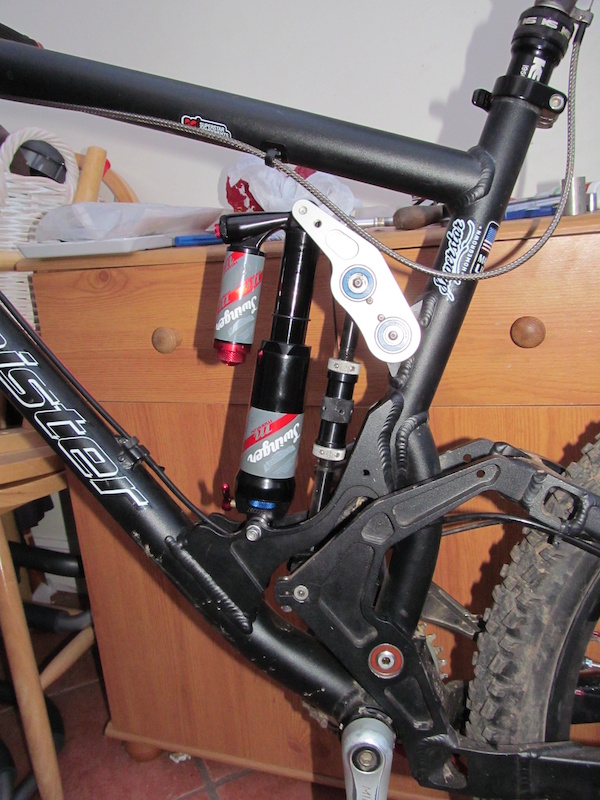 Specs:
Sinister Splinter MX (7in)
XFusion Vengeance RC (160mm)
Manitou Swinger Expert Pro Lockout (240 i2i, giving 7in travel)
American Classics on Carbon AM rims pillar 1420 spokes.
Formula The One FR 203 F&R
Middleburn cranks, Ti BB, Wellgo MG1
KS i950 remote,
Funnduro 45mm stem, Answer pro-taper 780 bars
XT mech, XT cassette, KMC SL chain.
Schwable 2.4 F&R Fat Albert, Nobby Nic Tripple EVO
After taking her out on a mess about ride and a more serious night/twilight ride with the original RP2 shock all I can say is....
Awesome!
Very flickable, laterally stiff and feels much more nimble than my old Foes.
(Although that probably comes down to the shock.)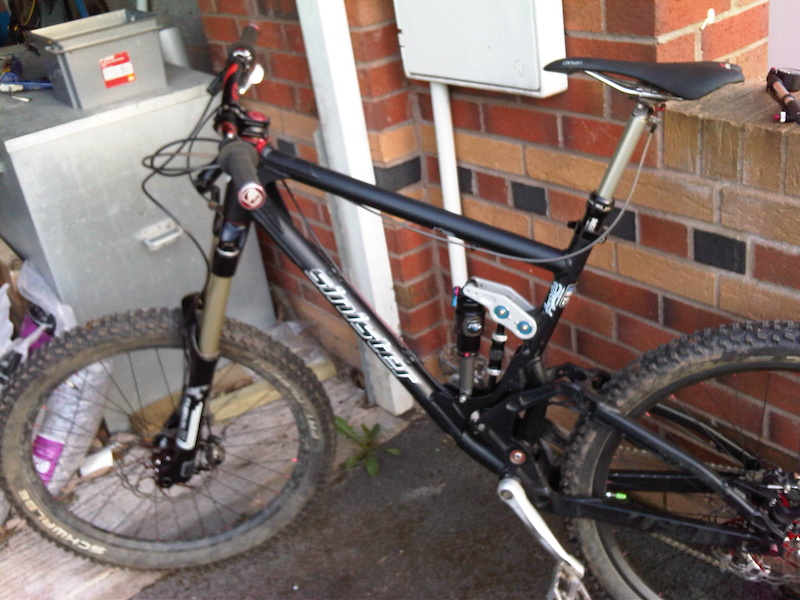 Original travel is 5in or 6in using a 200x57 shock, but checked and the adjustable geometry will work fine using the 240i2i on the lowest leverage ratio to get 7in.
WIN WIN, the low leverage ratio i'm used to on the Foes, with a much stiffer chassi and shock options.
(I can swap back to the original travel/shock combo at anytime thanks to the adjustable pullrod
)
Will get out in anger on the Manitou this weekend and sort out the setup on it.
I've got some offset bushings hiding in there as well to tune the leverage ratio a bit more.
I think she's a shade over 30lb as she is now.
Slightly heavier than the foes, but the ride feels better so deffinately worth it.
Comments welcome.
Scar