About 6 months ago I decided I needed a new frame (alright, I didn't "need" it, but you know how it is
). It had to be steel, disc only, and suitable for 100mm or 120mm forks. All of the usual suspects were possibilities, and after a couple of weeks scouring the 'Bay, and being outbid on a Salsa Ala Carte and a Cove Handjob, I bagged myself a nice Kinesis Decade Virsa for the right price
.
I've been tinkering with it for a few months now, but never really getting around to finishing it, or taking parts off it for other things. Anyway, after an unprecedented bout of productivity
it's now finished, and I'm very pleased with it
. I'll get some better photographs using a proper camera when the sun is out, when I will hopefully be in the process of getting it dirty.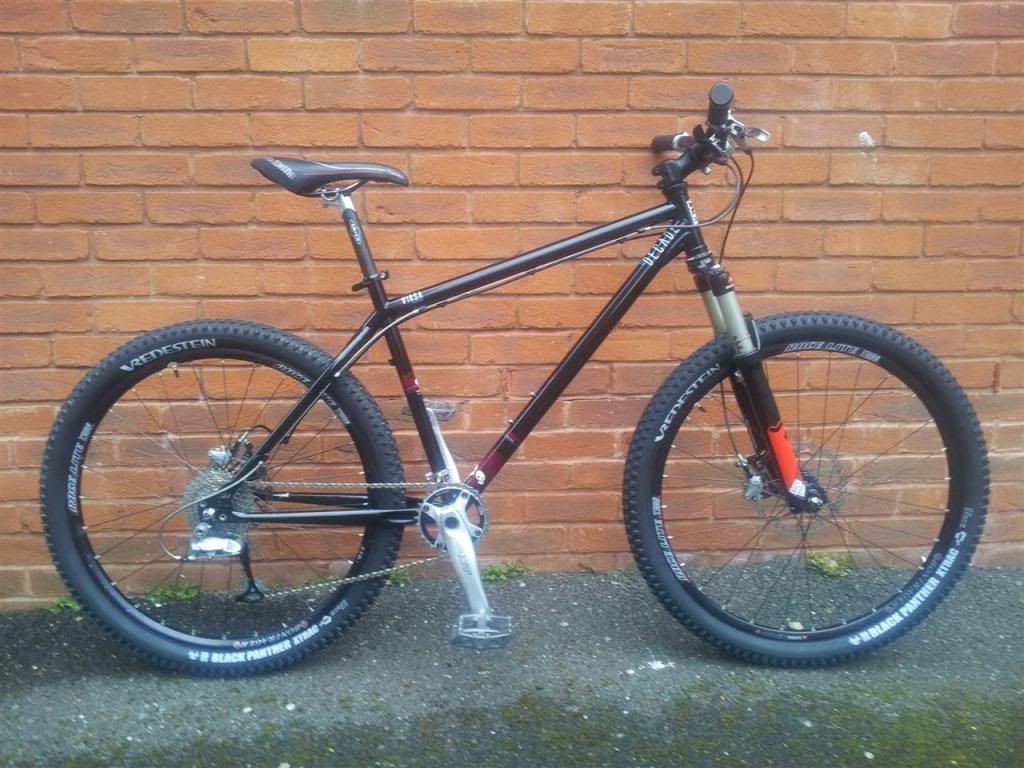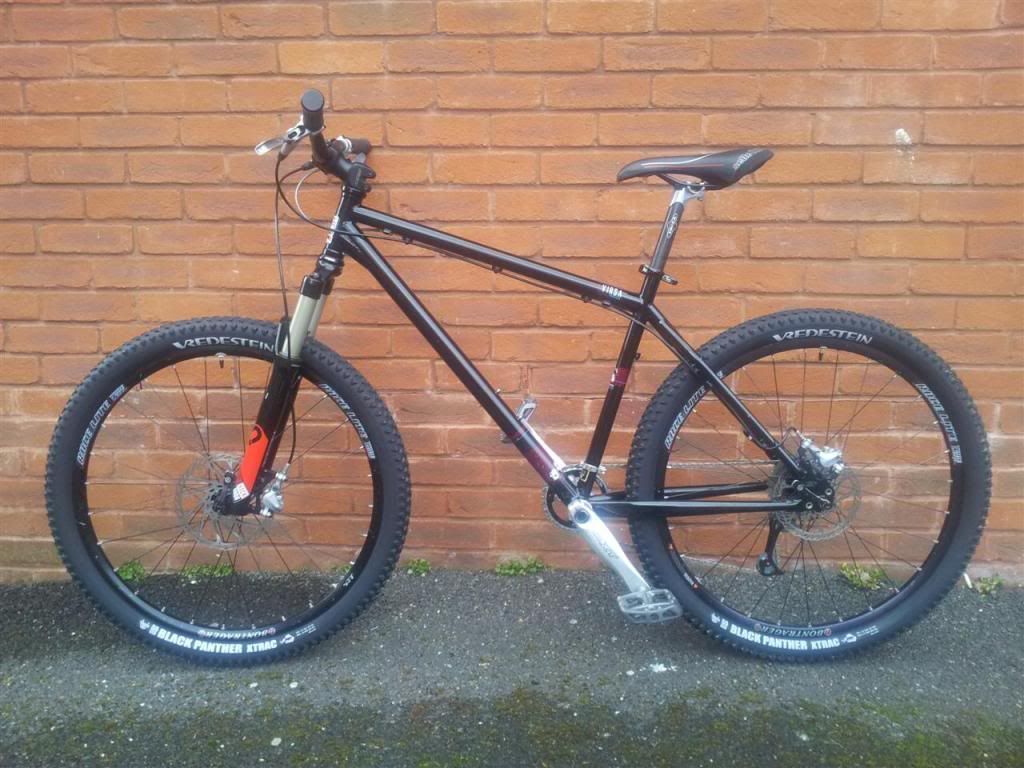 Just needs a small amount of tweaking on the gears, some kind of clip for the front brake hose, helicopter tape on the cable rub points, and a bit of chainstay protection. I'm trying an experimental simple DIY chain device up front, so will have to see how that goes.
Oh yes, the rims and tyres are both UST, but I'm currently running with inner tubes. I want to try tubeless, but can't quite bring myself to shell out 20 odd quid for the valves and sealant when I could buy 6 inner tubes for the same price. Curiosity will get the better of me at some point
.
Any comments, good or bad, very welcome.
Regards