Just thrown this together for the little lady. Bought the frame from another forum member (thanks Kaz), and combined it with various parts from the spares box. Consequently, some of the colours could be better matched
. She's away at the moment, so it will be next weekend before she can give it a try. If she's happy with the frame fit, I'll get the colours sorted, swap the drivetrain to something silver, and trim the cables, hoses and steerer.
Basic spec as follows:
Frame: 2004 Gary Fisher Tassajara GS
Forks: Magura Durin Race (love these in orange
)
Wheels: Mavic XC717 rims and LX hubs
Drivetrain: Heinz 57 varieties!
Brakes: Avid Elixir 3. Rear to be added after the adapter has arrived
Here she is ..............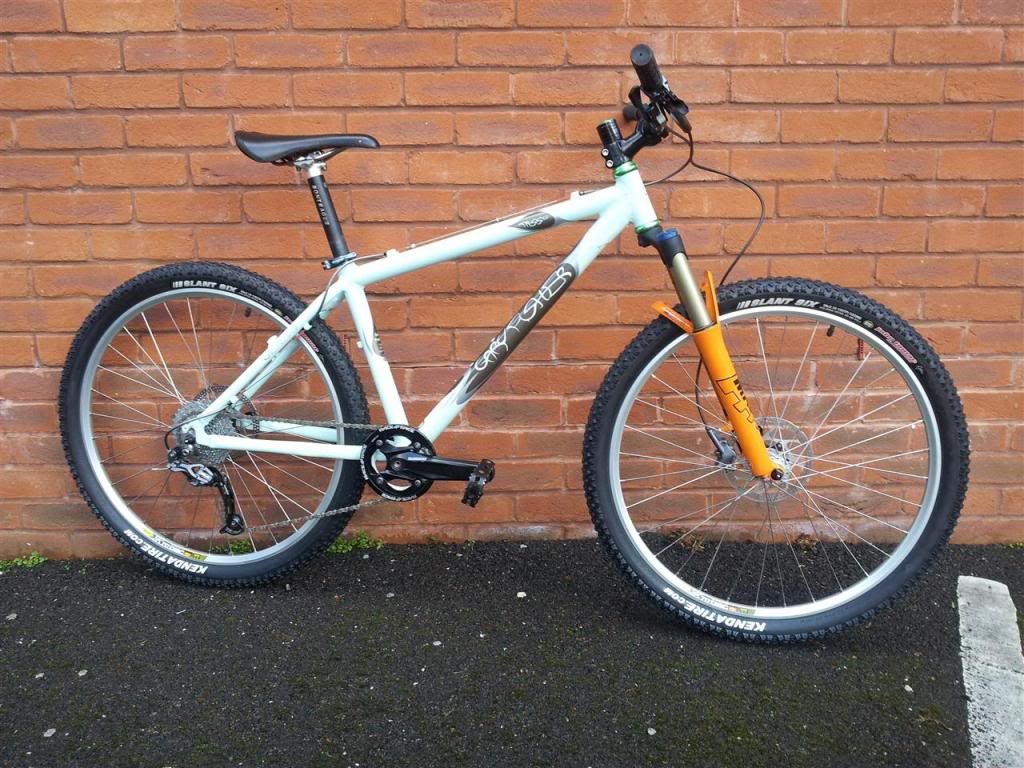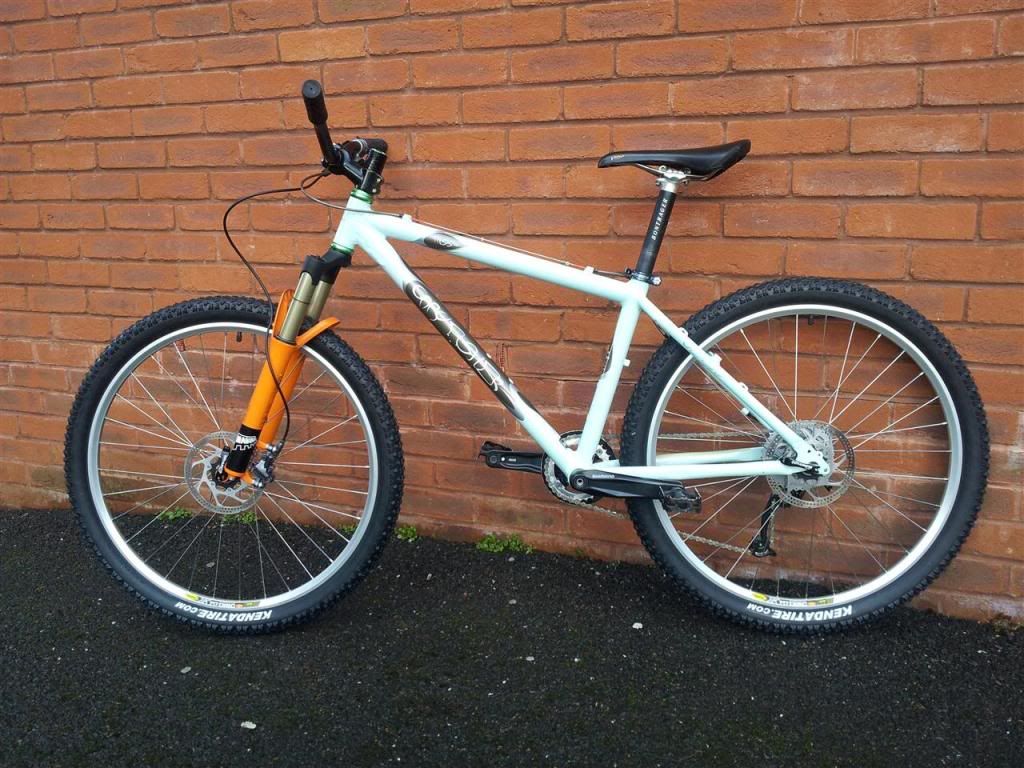 Regards