As some of you may or may not know, up until recently I had two Orange bikes The MsIsle for commuting and the odd thrash around a BMX track if I feel like it... and the Patriot for downhill duties.
The patriot has the usual spec list; Boxxers, saint brakes and gears, Hope/mavic wheels etc etc and was very specific to Downhill riding.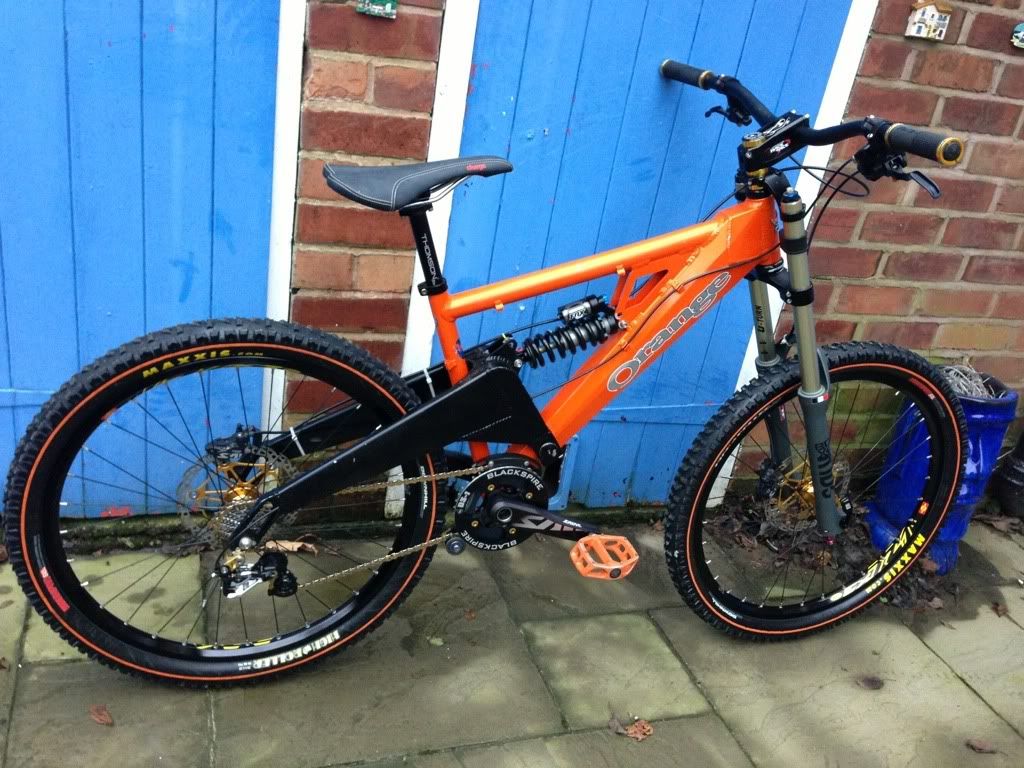 Whilst I did really like this bike, it hadn't been used properly since August, which was when I did an uplift day at Cwmcarn. Since then a few mates have bought bikes and we are up at the local trail centre doing 10+ miles of single track... Not exactly ideal for the Patriot, so I've been using the MsIsle.
This resulted in the nice bike not being ridden at all, but the commuter/play bike being used 6 days a week, so I decided to swap the frame and fork for something a little less DH specific and something I could pedal uphill too, something I might actually get use out of more than a few times in the summer.
Enter the Nukeproof Mega build.
First step was stripping down the Patriot, the forks have sold, but the frame/shocks/chain device etc is all up for sale if anyone is interested give me a shout.
The first part of the puzzle arrived on Tuesday, a set of 160mm Rockshox Domain 318 in black with a tapered steerer.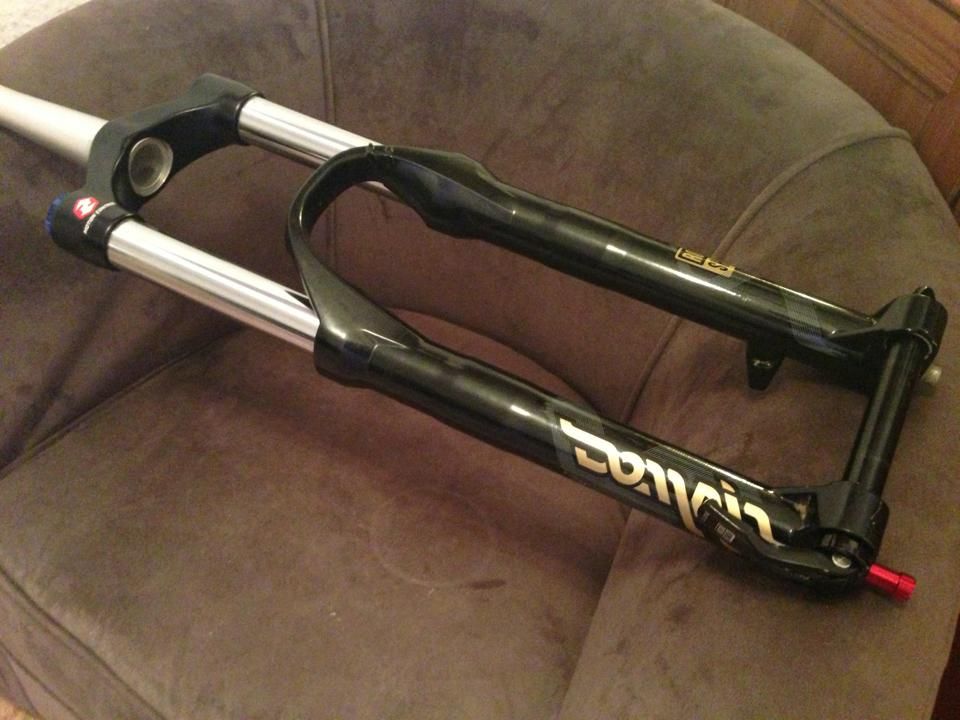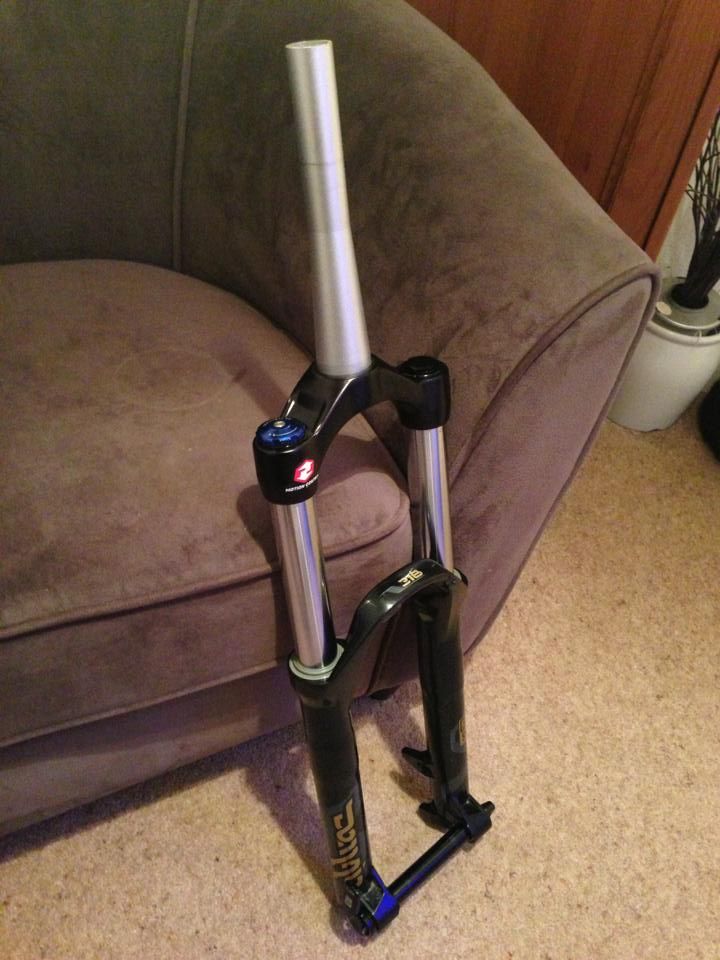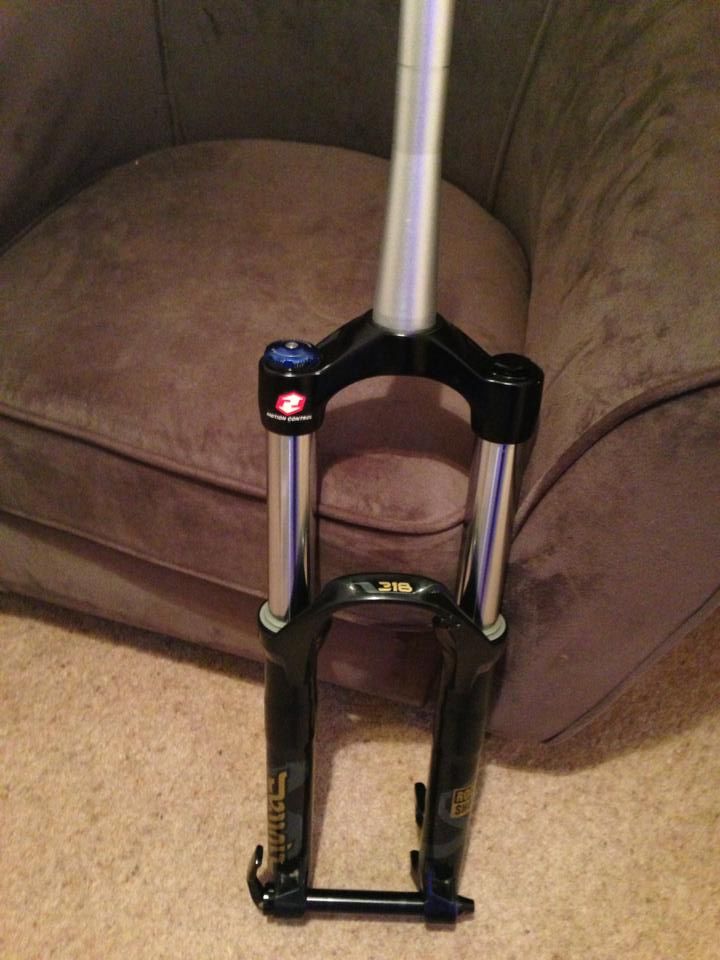 Second part of the puzzle arrived early yesterday, A Hope 36T chainring, MRP G2 mini chain device, a seat post shim, and shifter cable and outer.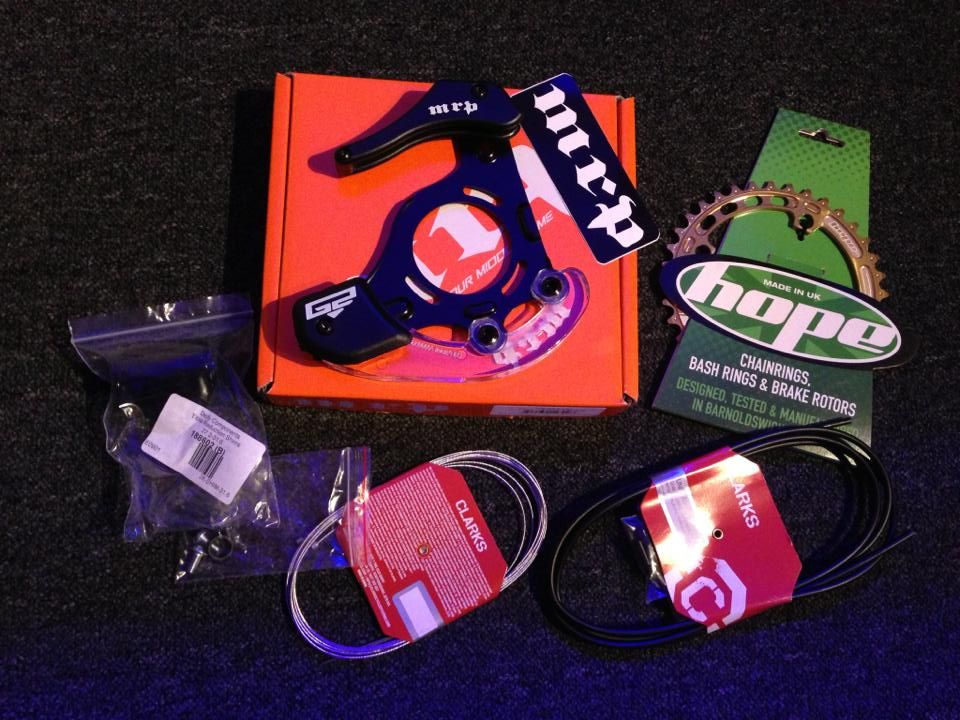 And then when I got home from work last night I had this waiting for me.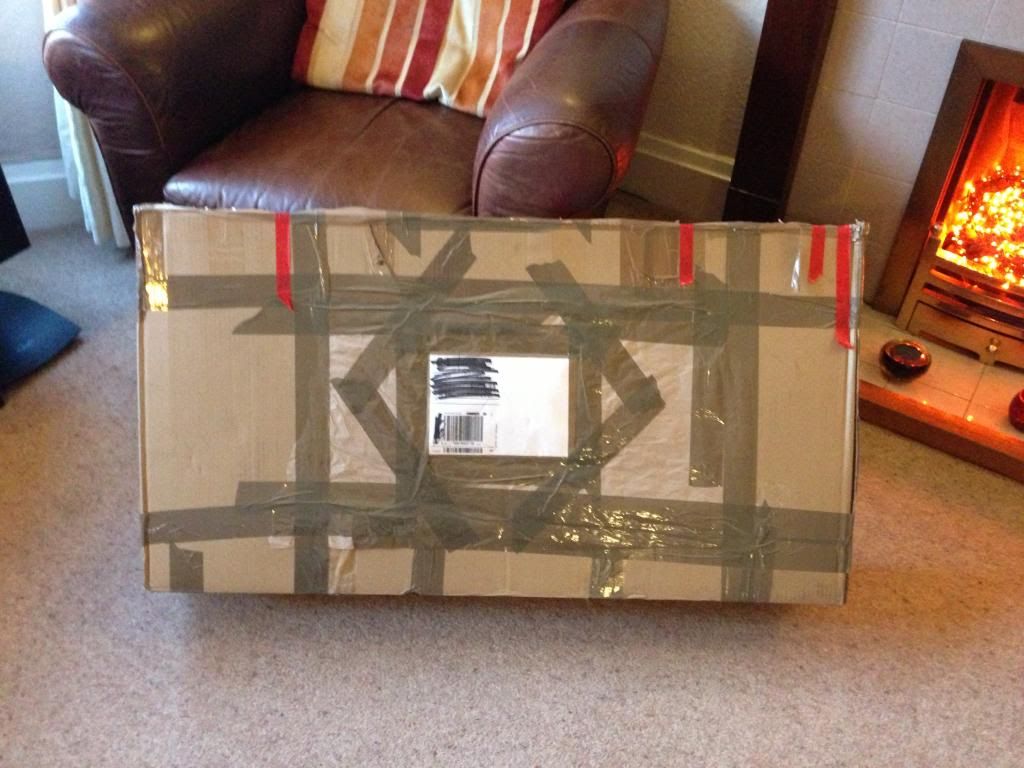 Ohhhhhh stealthy.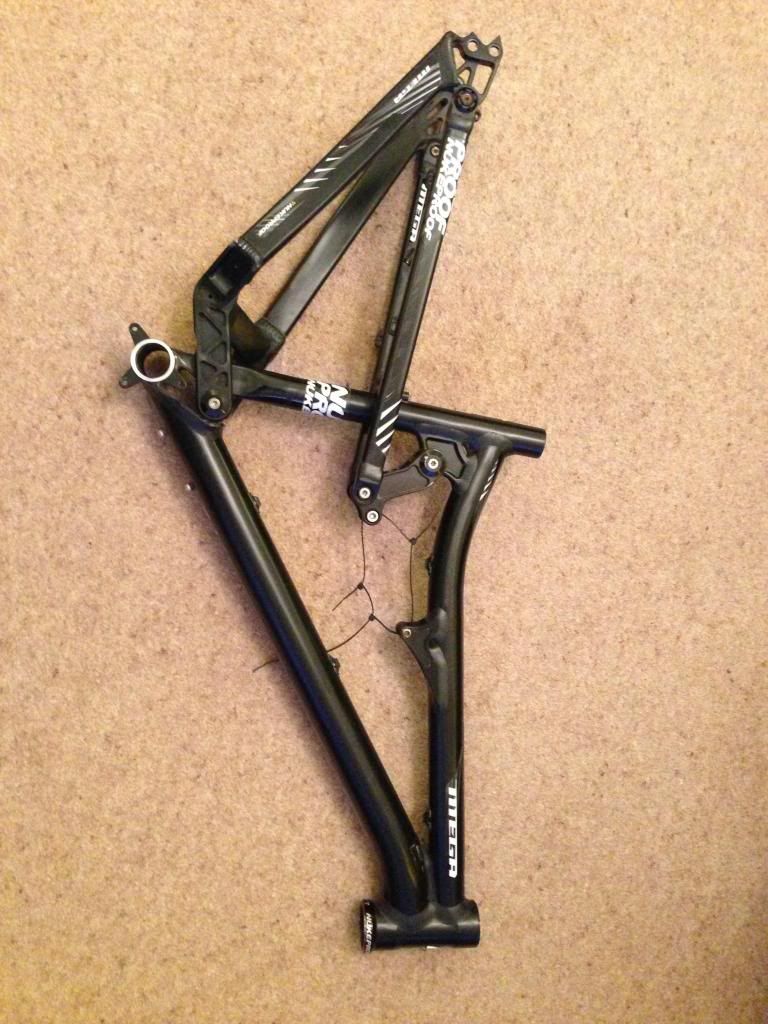 I wanted to check all the headset was present and working so put the bits together.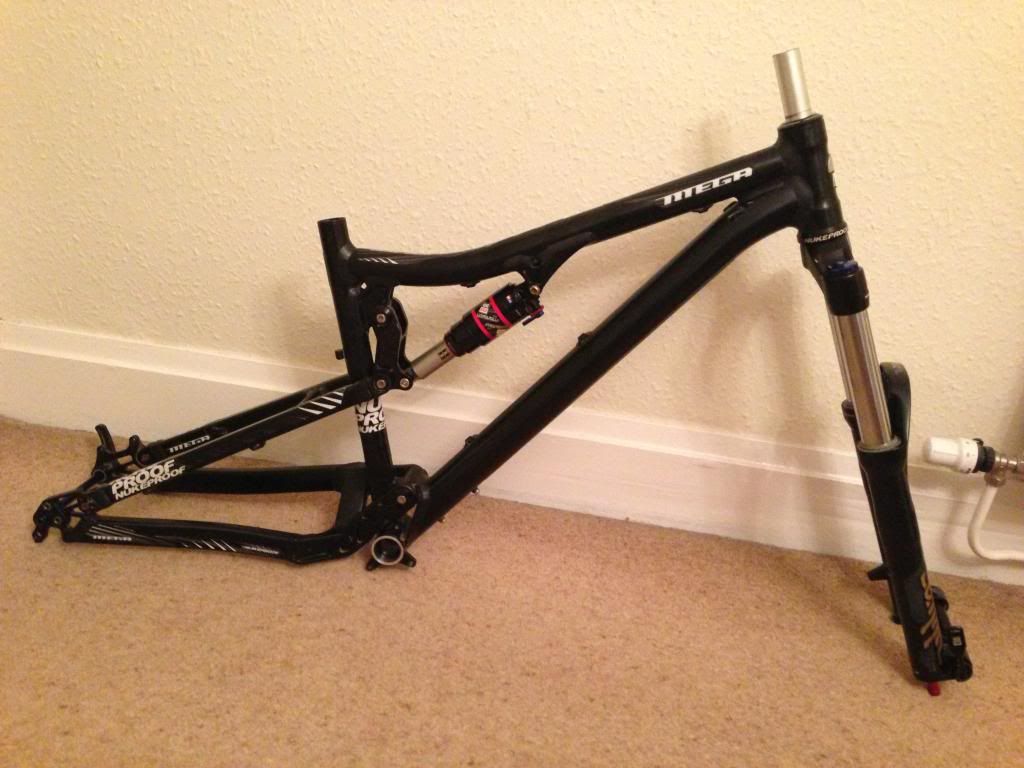 Then I got carried away as I had an hour to spare before I had to be anywhere.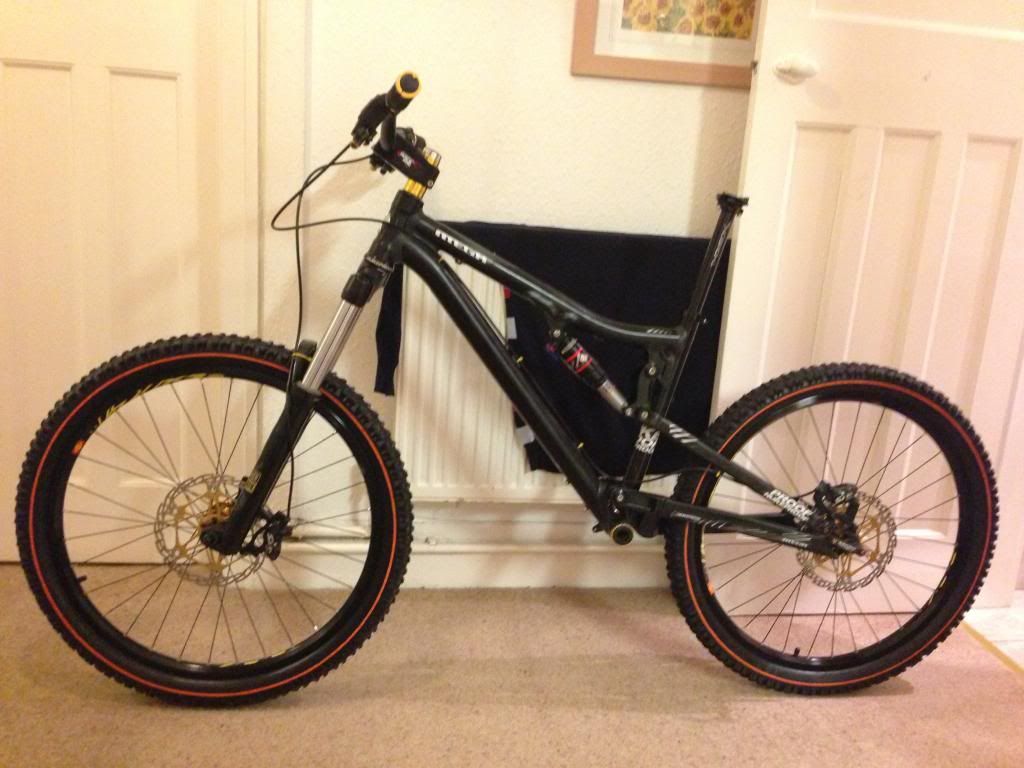 Decided that I needed to test fit as much as I could so i could order anything I needed before the weekend as Im aiming to get out on it on Sunday. After an hour I had to give up, but its 90% complete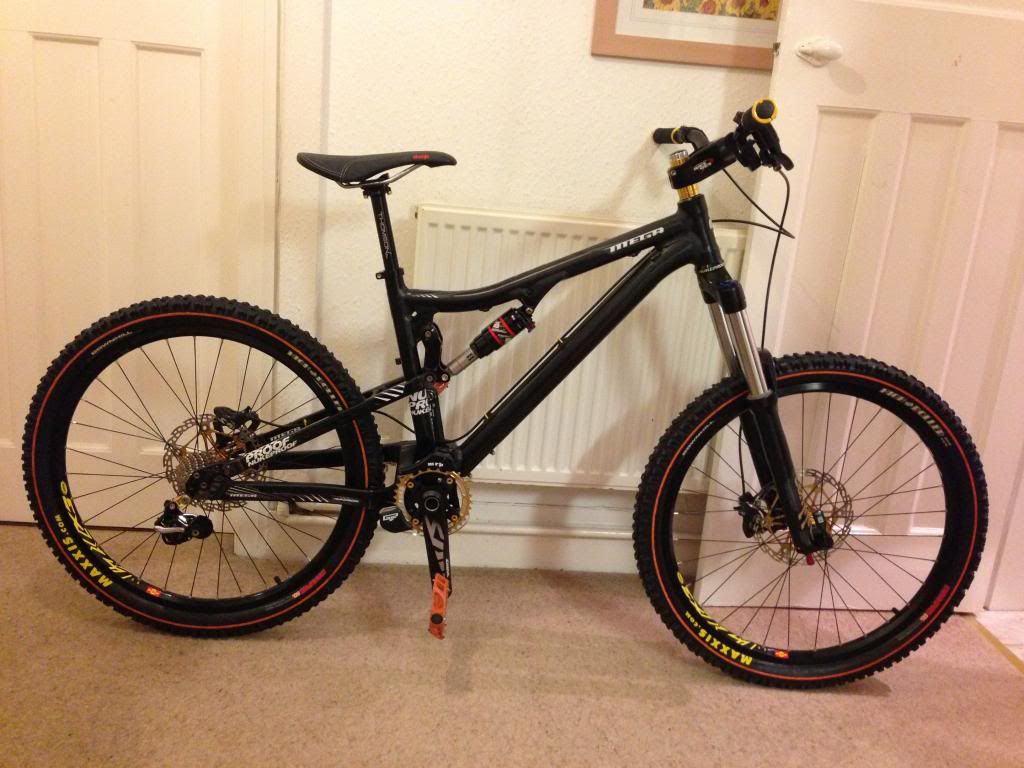 REALLY pleased with it so far, Had to order a few little bits from CRC today, including a shock pump as the shock is sagging about 70% into its travel when I'm sat on it.
I'll keep this thread update with my progress though, and get a few more detailed pics up once its finished.