My latest project ongoing is my BMX, I posted it in retro BMX section but not had any interest so posting it here to see if anyone is interested. If it's the wrong category, sorry I'll get me coat!
After weighing my lardy old Free Agent dirt bike thing I used to commute on I got the urge, and got smitten with the RJ20R and Volume in general.
Its the best of both, retro with new Geo, so going to muck about and relearn some very basic transferable skills, and also enjoy cruising about, should nicely throw in the car for shows and stuff. I'd like it rolling by 'summer'.
It started with some old Profile Cranks off a mate, and the 14mm Axle Salt/Alex wheels with 14T freewheel I bought for the Free Agent.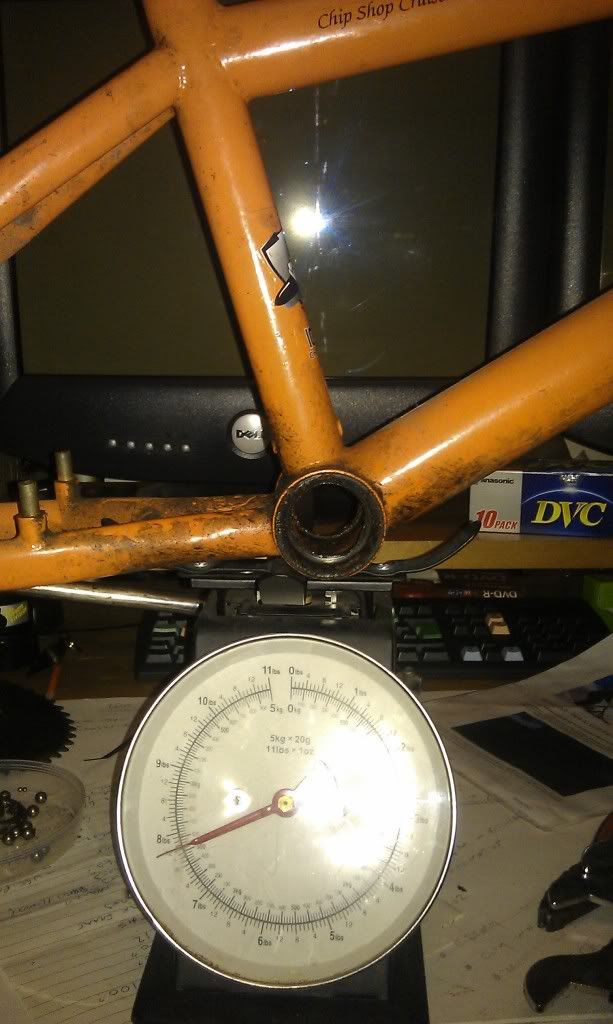 Story so far below, getting some non matching white forks, and thinking about chrome bars rather than Volume pearl white...