I know it's not retro, but it's a pretty unique frame, and I thought it might interest a few of you on here that are into your quirky bike/steel hardtails.
For a bit of background, I had a Rocky Mountain Slayer, equipped for everything from XC to downhill, bit of a pain to pedal, but I don't mind putting up with that if I can really go nuts on the descents. Anyway, I got a bit fed up of maintaining two full sus bikes, and it's not easy on the wallet either, being that I'm a student. The geometry wasn't exactly to my liking, so I decided to go back to a hardtail, but one that could take big forks and had slacker, longer geometry. Basically a downhill hardtail. The Bagger seemed perfect on paper, and was cheap on CRC (even cheaper now!!) so I ordered one, and here's the build: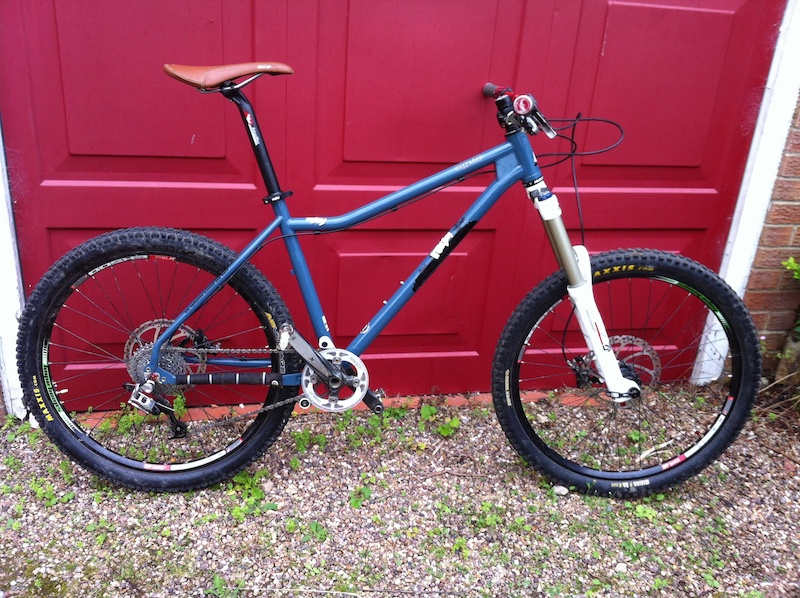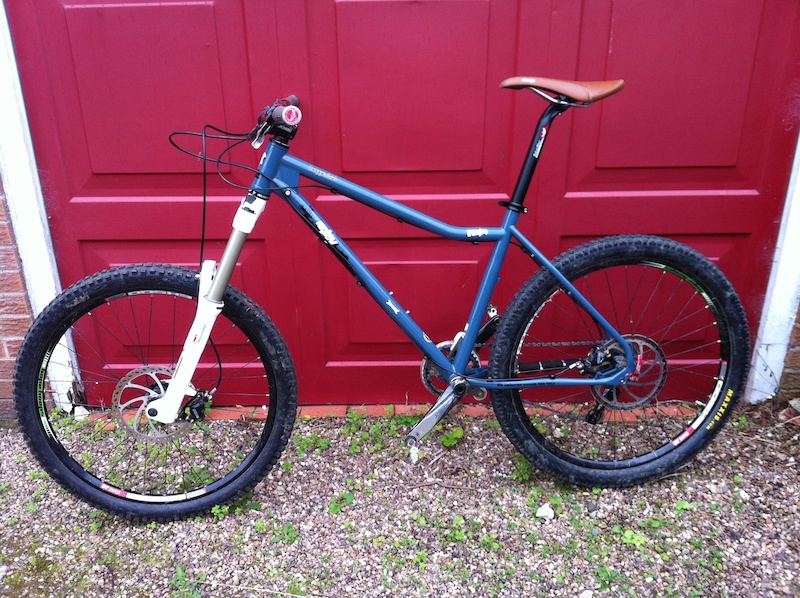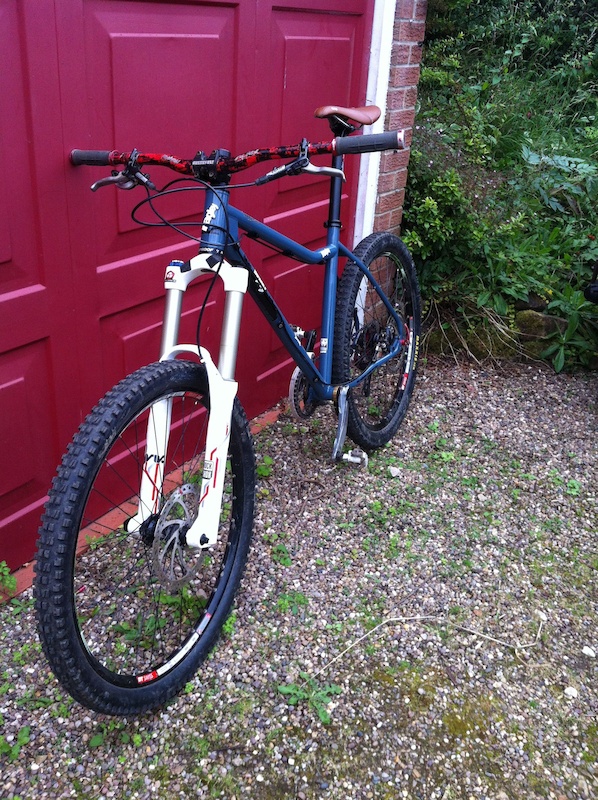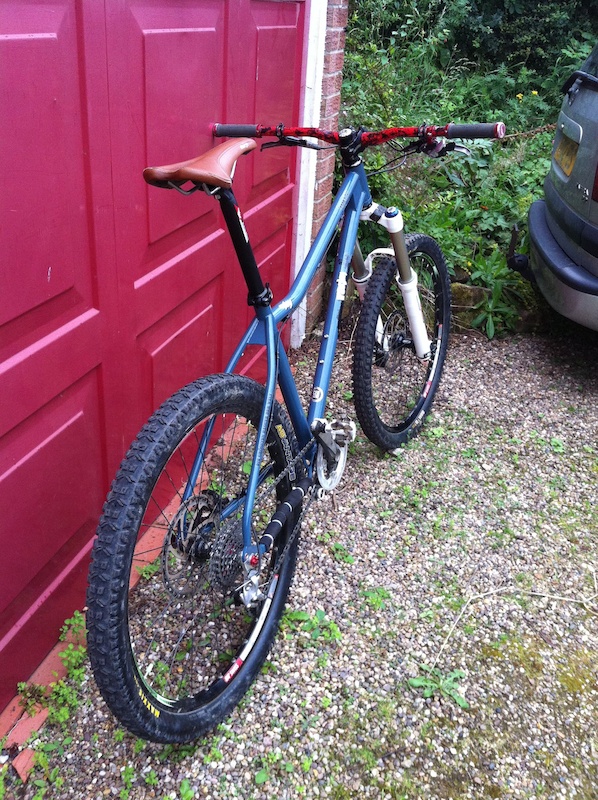 And here's one in it's natural home in the peaks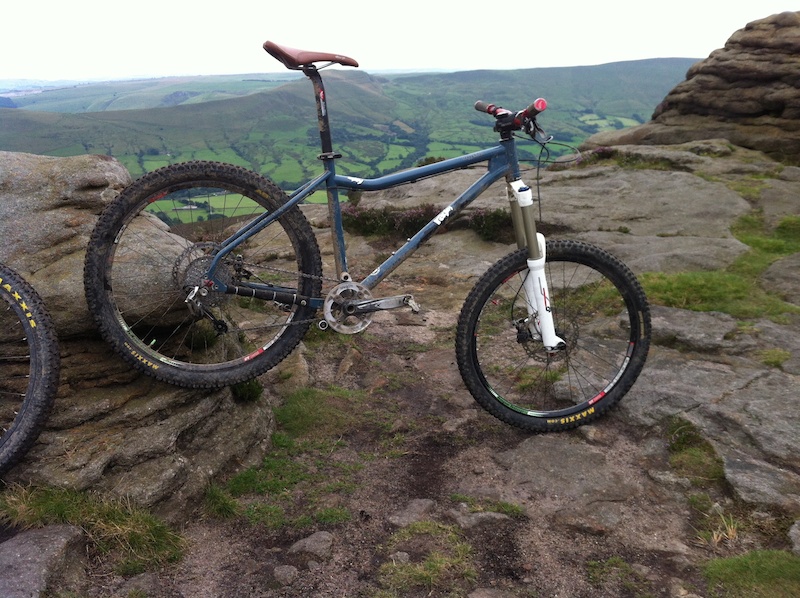 I only built this up a couple of weeks ago, so I've only been able to ride it a handful of times, but I did get it out to the peaks one day, which was a good test. I kept up with my mate on his full sus cannondale prophet all day on the descents, but was having to work a lot harder at it - I forgot how much you have to work on the descents on a hardtail! I love this bike anyway, it handles the descents beautifully, really stable at speed, was really confidence inspiring on the steep techy bits we rode, was nice and nimble on the faster stuff and manualled and jumped really well. It climbed surprising well for such a slack bike (65 deg static HA) as well, I think due to the steeper seat tube angle, the front end didn't wander at all. and I wasn't shifting my weight about as much in quite the same way as I had to on the slayer. Overall, I really like this bike! It's no lightweight XC hardtail (pretty sure it's +30lbs), but it was never going to be, but it perfectly suits my needs! Now I just need to wait to get back to university in Bangor, slap on some dual ply tyres and razz it down some of the local downhill tracks!