A bit of an update ... and we're nearly there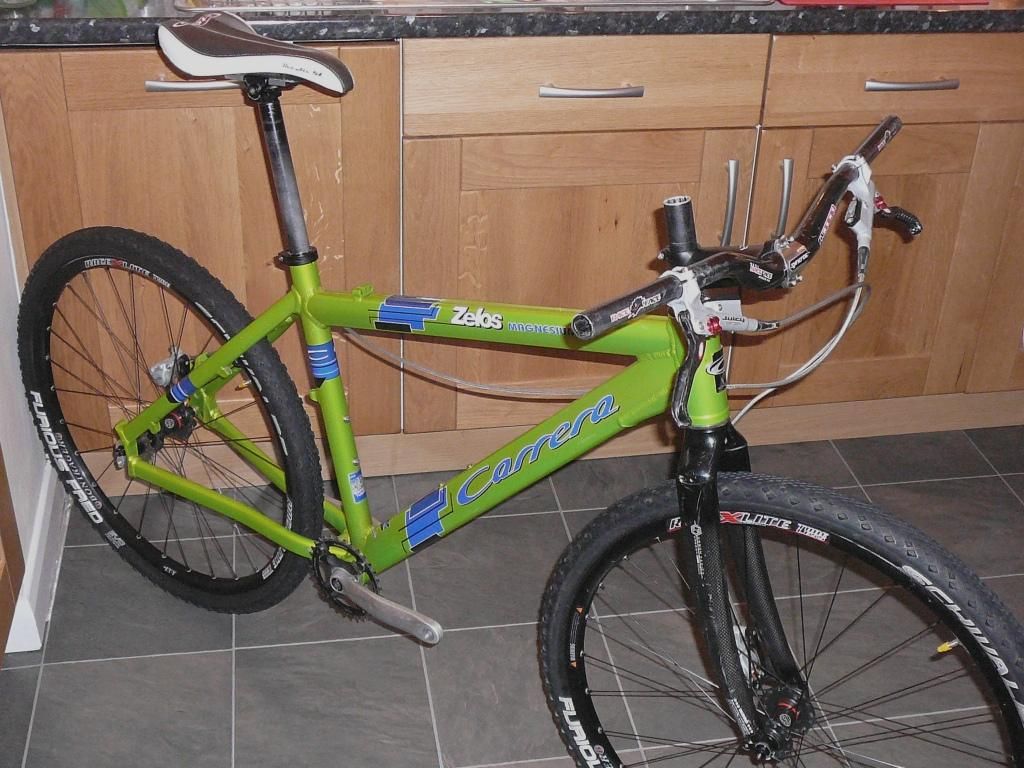 Pictured as you see it it weighs in at 7.3kg and only have the chain, pedals, discs and grips to go so hopefully is going to be just over the 8kg mark when completed - and can save some weight when I finally cut the steerer down on the forks !
The wheels were a pleasant surprise in very nice condition and came with Bontrager Ti skewers too (96g) which I haven't fitted as the Superstar ones are lighter. The front wheel weighs 790g and the rear 918g so just tipping 1700g for the pair (without the tubeless valves). Fitted my Superstar SS kit which is 75g with a 18T cog and spacers / lockring.
Also got hold of something to sit on which are SDG I beam seatpost in 27.2mm size = 202g and Bel Air SL saddle = 255g - ok not the lightest but was cheap, nicely padded and much more comfortable than any of the razor blade design superlight perches. The Ibeam system does give the option of the I Fly saddle at 140g though if my behind can take it ! :O
Got a set of Avid Juicy 7 Carbon brakes too which aren't brilliantly light as the "carbon" bit would suggest - the front was 260g as a comparison against the previously weighed ones - but again were a good deal and I have Juicy Ultimates on my Scalpel so like the design and feel of them. These came with braided hoses which I wonder if are heavier than the standard lines ?

_________________
Old enough to know better but doesn't.
MTB (modern) : Cannondale RZ120 / Lefty & Niner Air 9 / RDO
MTB (retro) : Pace RC200-F2
Road : Boardman Team Carbon
Shed art : Raleigh Dynatech Diablo