Exeter Man wrote:
I have too many surplus parts. I'm pretty sure the missus would prefer me to sell off the spares, but I think a better solution would be a new frame to hang them off!
Lol. I have much the same but my argument is its much tidier to have a whole bike made rather than lots of boxes of bits lying about. Not sure I can get away with any more than 3 though ...
Those XTC frames do look good, especially the carbon rear end ones and also always tempted by scandium (there's a nice Viper in the F/S section). Perhaps will move up to one of those once the Carrera is built as would be about 250g lighter, unless a nice Pace RC200 comes up or a Merlin or a Flash or a .....
But for now my bars have landed .... RaceFace Next XC OS risers 660m wide = 176g and I have too many sets of grips.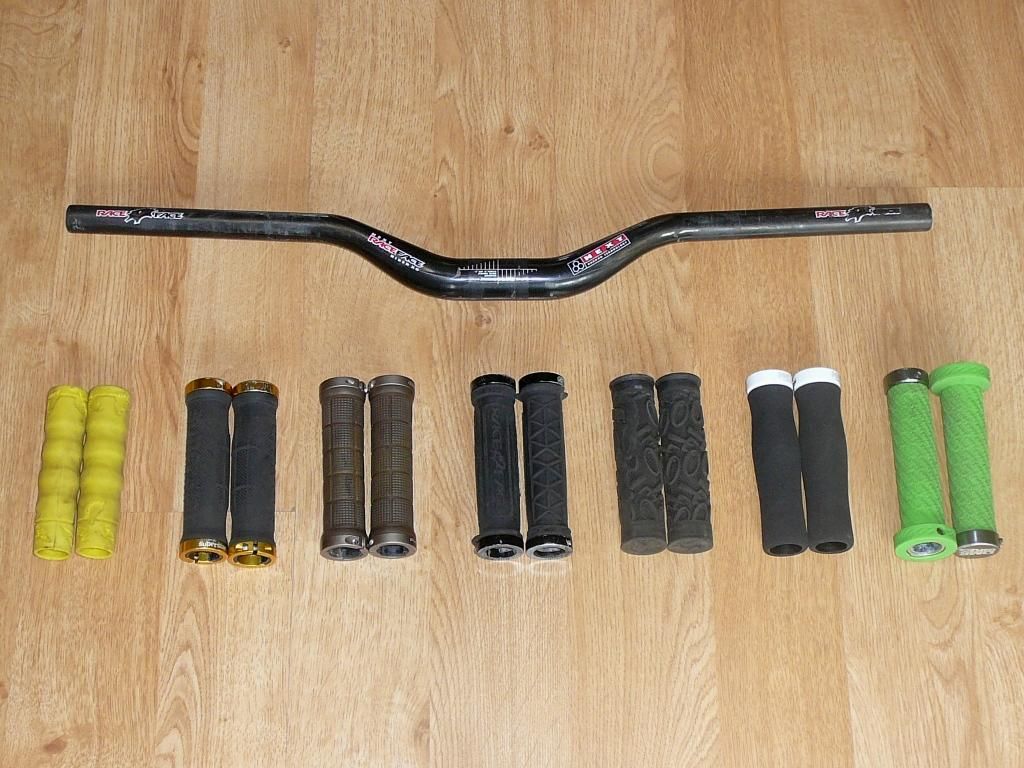 So now being a bit of a WW nerd I have weighed them all as follows from left to right,
Onza Ules = 75g
Superstar = 115g
Outland = 100g
RaceFace (lock on) = 94g
RaceFace = 101g
KTM = 99g
DMR = 123g
and the green DMR's I wanted to use are of course the heaviest so now thinking I should get some simple foam ones or just use bar tape. Is there a cure for this condition ?

_________________
Old enough to know better but doesn't.
MTB (modern) : Cannondale RZ120 / Lefty & Niner Air 9 / RDO
MTB (retro) : Pace RC200-F2
Road : Boardman Team Carbon
Shed art : Raleigh Dynatech Diablo