I have been on the look out for one of these for a few months now, they seem to be quite hard to get hold of! Anyway after collecting several parts and constantly scouring eBay and forums for parts I managed to track down this little beauty! She came all the way from Sweden thanks to a good bloke called Erol (from this forum) I wasn't after a whole bike but it's actually come in quite handy as I have used some of the parts!
It was a little dusty at first but seemed like it hasn't seen much use, anyway, I spent 3/4 hours yesterday stripping it down, full T-cut, removed the chainstay sticker (it was ripped and looked ugly)
Then the build began!
Straight out the box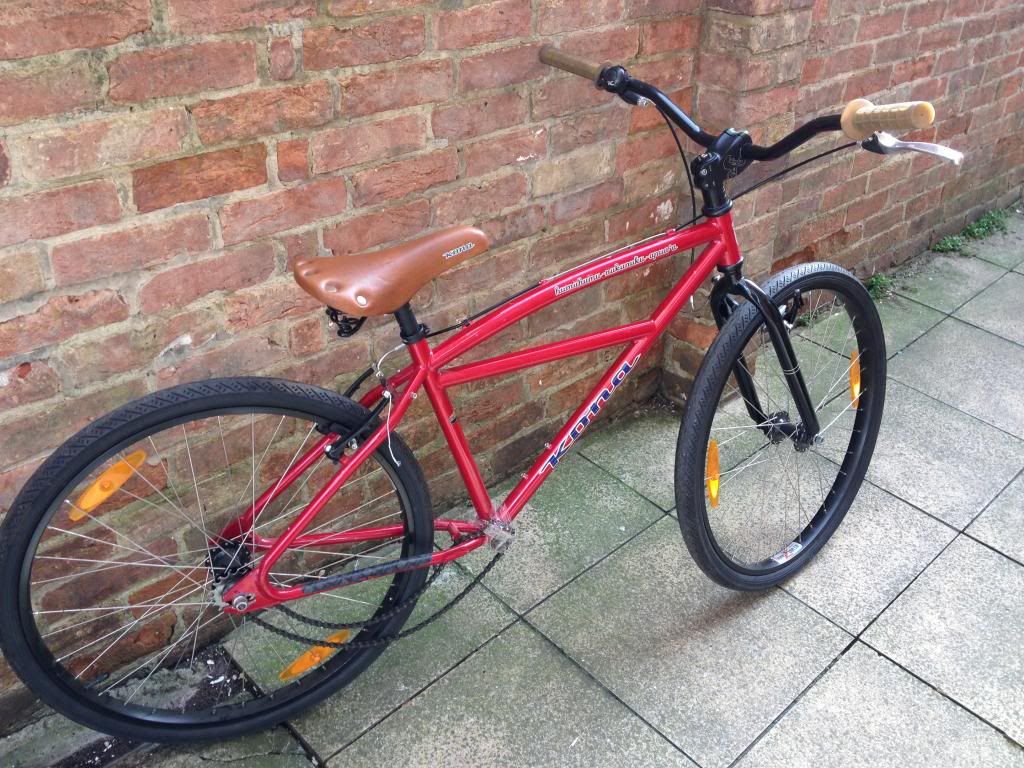 Before T-cut, it wasn't that bad to be fair, I just like cleaning things!!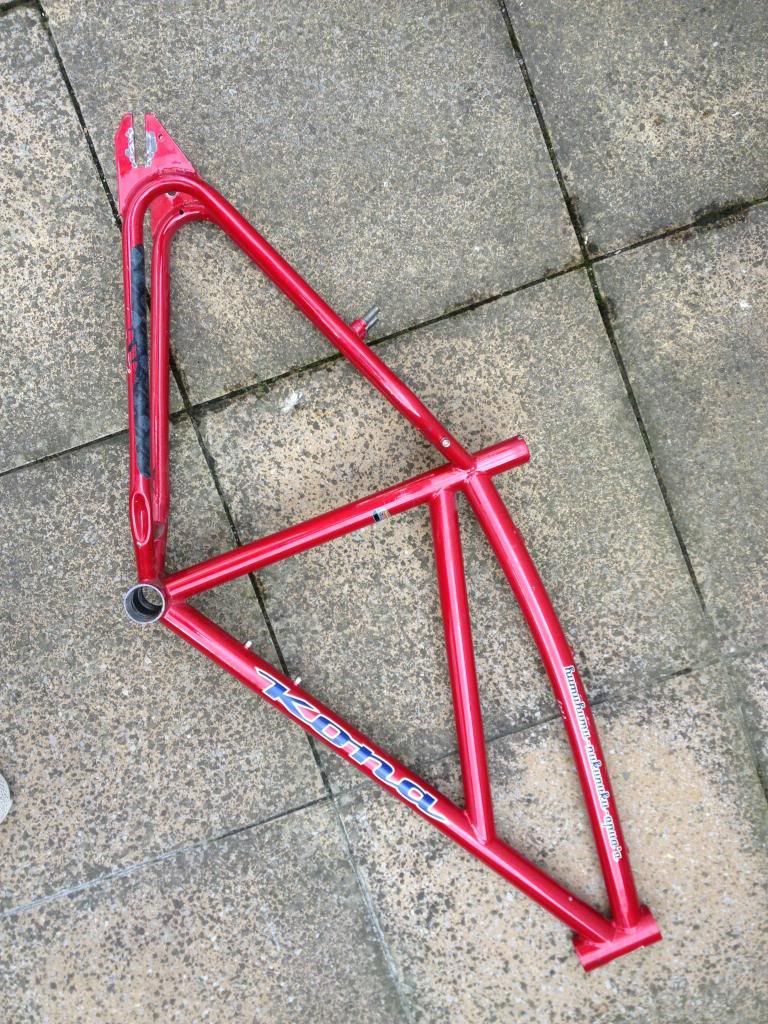 After clean
Built!
I will probably get a 36 tooth profile ring as I'm running a 39 at the moment and it's a bit hard, also I had some m739 v brakes which I bought a few months back only to find yesterday that one of the cable pinch bolts thread was damaged resulting in damaging the brake arms
I can't remember who I bought them off now either hence the tektro v's which were standard on the bike, the modifications I put in place are
Spa cycles leather vintage saddle
Fsa orbit mx headset
Token headset spacers
Hope stem cap
X-lite fly stem
M739 levers
ODI ruffian grips
Schwalbe nobby nic tyres 2.25 I think
DMR chieftain cranks with 39 tooth profile ring
DMR V12 pedals
Odd bullet dust caps and blue water bottle bolts