As many of you will know or have read, my Tazer is cracked where the original ones always cracked - at the seat tube and sea t stay junction. I could try and have it welded but it isn't reall economical by the time you factor in powder coating, decals and frame facing.
So, I decided to try a hardcore steel hardtail as I've only ever had one steel bike (my 1997 Rockhopper which got nicked a few weeks after I bought it). After a bit of eBay trawling nothing really came up and I was inspired ny Reanimation's BFe. I put a wanted thread on STW and a chap mentioned that Cotic were selling some XS seconds frames cheap...a couple of emails and a phone call later I bought on.
They had a batch that have a potentially oversized weld on the drive side that may or may not catch the chain when in the smallest cog. The weld on mine looks fine and I'm not too fussed as I never use that gear anyway!
Frame arrived today...paid for it Wednesday, sent yesterday next day for no extra cost.
Here are a few pics...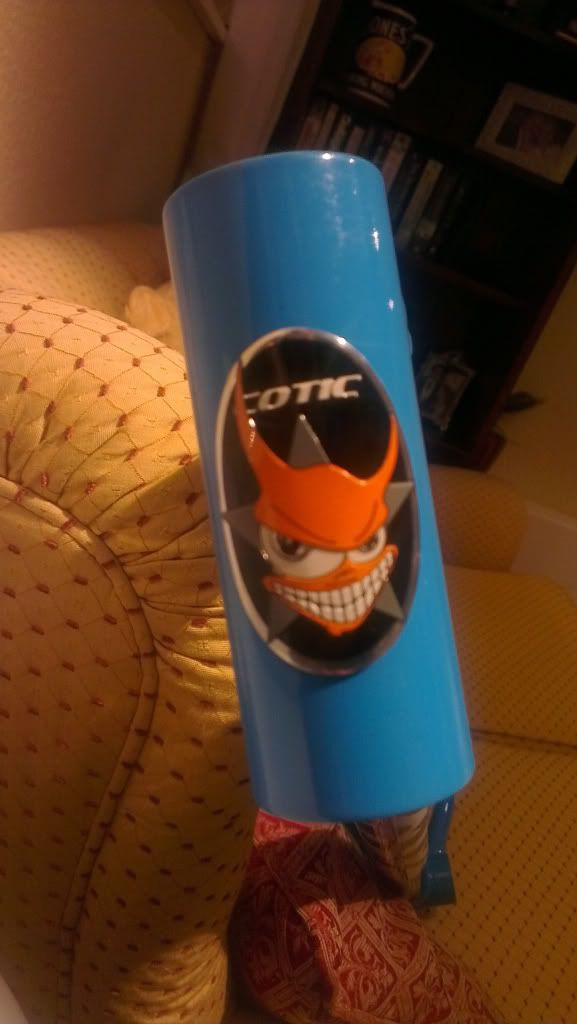 Can't wait to get it built up over the weekend...and the weather is warming up just in time.
Also received a Superstar Plasma chain device as my Gamut won't work because its old ISCG and the new frame s ISCG05.

_________________
2015 Stanton Ti Switchback
2006 Specialized Demo 8
2013 Specialized Allez Sport
1999 Santa Cruz Chameleon
1994 Cannnondale Beast of the East (rebuild still in progress)