Did a slightly longer ride yesterday 31 miles.. Half on road half off.
Weather was the best we've had this year... Shorts, t-shirt, gillet and glasses required a la...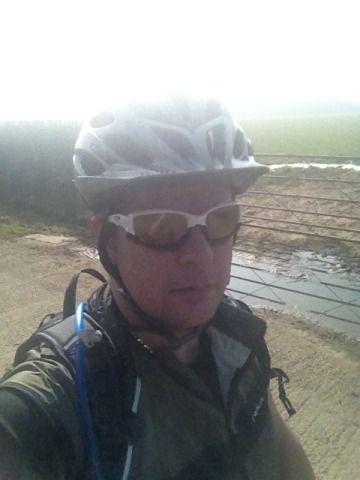 Most of the ride looked like this

And inevitably some parts still pretty wet (well I was riding along side the of the Somerset levels). Followed a river for most of the off road section which was nice and peaceful, only saw the occasional dog walker.
Only spoiled by a puncture just over the half way mark.
Full route
Obligatory picture of my bike