Have a rethink at the end of last year, too many bikes but my go to bike was always my modern Kona - discs and great forks make a huge difference, even if it weighed more than my older bikes.
Anyway, I decided to move on my loved Lava Dome as it was just too small for me. My stumpjumper I just never got on with really - very harsh and very XC. Some better forks would have helped but then I still would have preferred my modern bike. So that went too. Having thinned two of four bikes I then decided I wanted a newer frame than my Kona. Looked at some frame only deals but nothing inspired at my price point, and I wanted an 'in-between' amount of travel (120-130) and most were set up for 100m or 150.
In the end after amonth of searching I found the bike for me at my LBS...less than half the price of it's RRP.
Only had it a week and not ridden in anger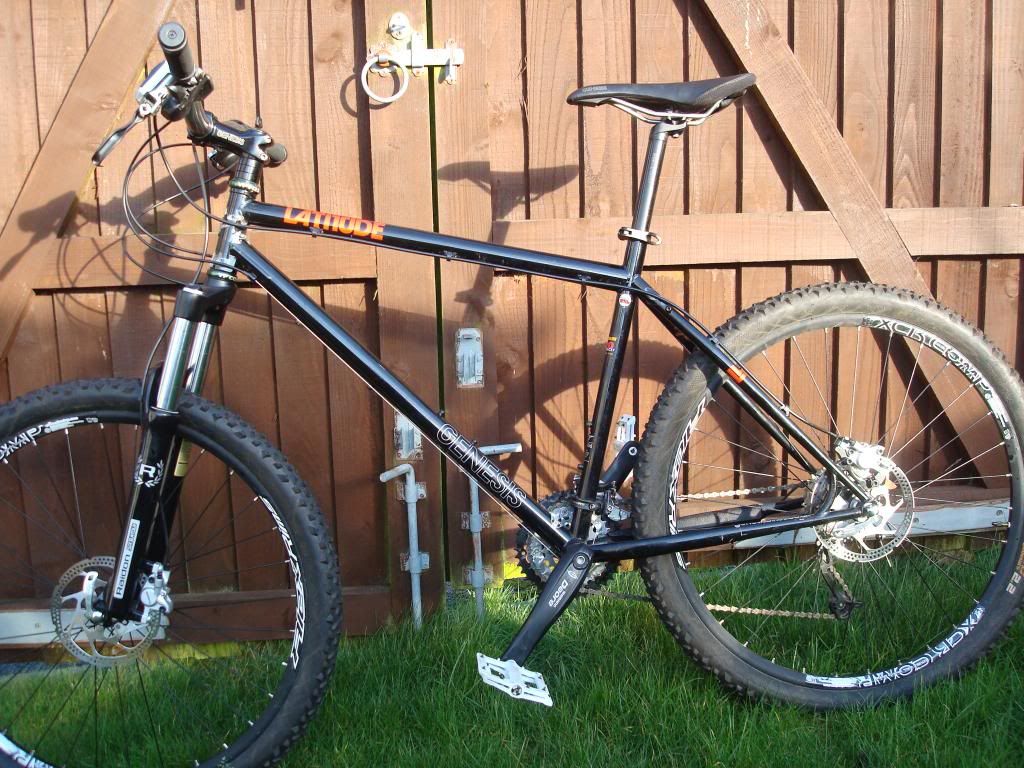 The reason for not riding it was the weather, and when I went to ride today one of the levers has 'popped out' (as can be seen) - just a circlip but not something I can fix so back to the LBS. I did a short urban ride and liked what I saw so far.
Loving the fact I have a steel frame again, modern geometry and a new drivetrain. Some of you may have noticed the bike normally comes with RockShox but mine has SR Raidon's - there was a problem with the RockShox that it came with. These get a decent review and being air should be able to set them up to suit me so not too upset with that.
Only change from me is the pedals to my nukeproofs which were much better than the V8 copies this came with.