I think this is my first post on here and hope everything is right.
After years of having no bike of money.
I finally decided to do a Downhill build starting with the amazing
Marzocchi shiver DC.
I bought these a while ago and the guy failed to tell me that the internal were shot and the stanchions were abused and without fork guards and one of the crown bolt's was threaded.
So after about 8 months of waiting a set for spares or repair popped up on ebay with good internal's , fork guard , mint stanchions , and great crowns.
So i decided to do something special with them.
An Iron man themed fork.
So i stripped them down and de-greased them then i removed the bushings.
I had the forks mirror polished and anodised.
I was debating on mirror gold for the golden bits but i thought it may look
a bit cheap so i had the gold bit's bead blasted for that matt look.
Unfortunatley the black drop out's can't be anodised so i may leave them black of see it i can get a powder coater to match the colour.
Also the fork guards are going to be wrapped in carbon fibre film.
Also missing one of those black adjuster thingies and can't find a spare anywhere.
I'm also having some gold shiver decals made for them
Also i need to make a bushing press out of nylon rod , but the bushings and seals will not be here until January.
Sorry for the crappy pics but i have done my best.
A pic of the polished shiver and was very tempted to leave them like this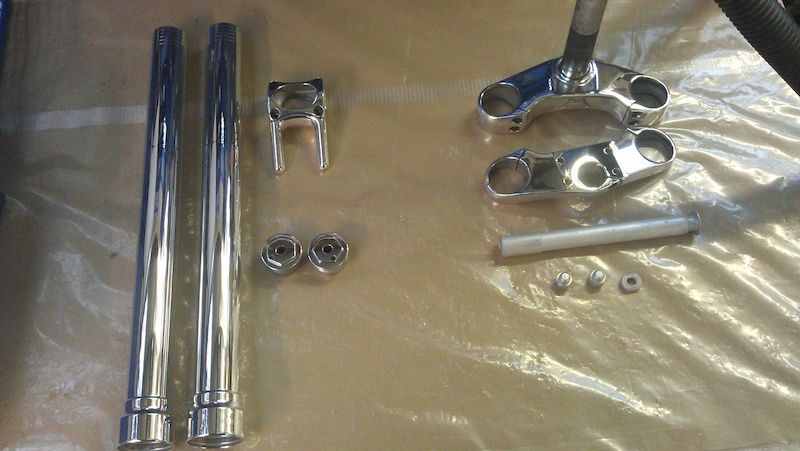 Shiver fully broken down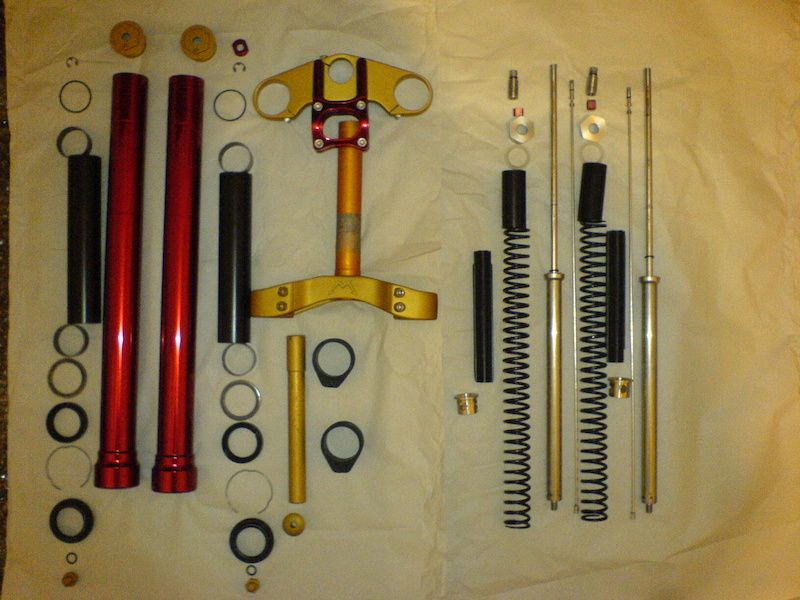 Shiver pics from anodiser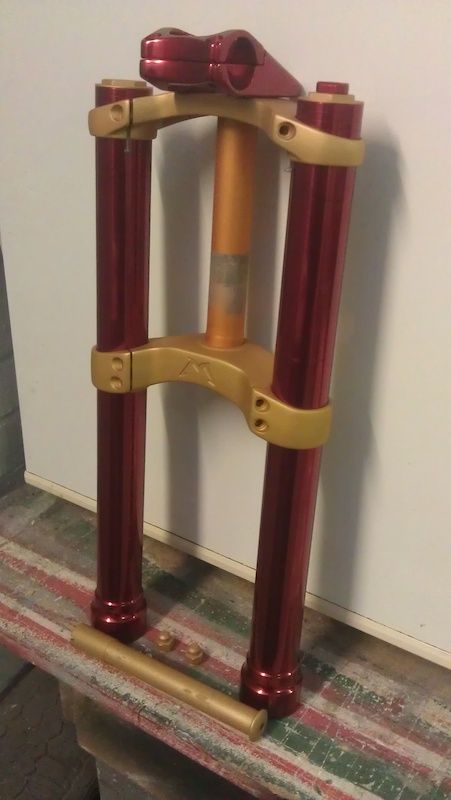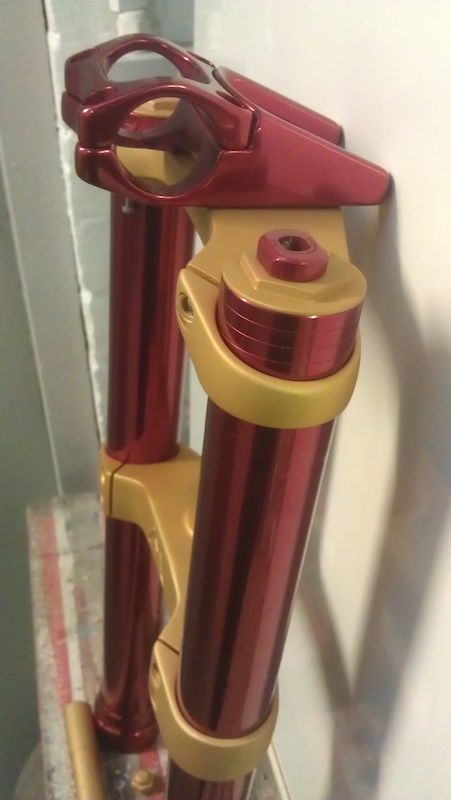 Shiver parts seperate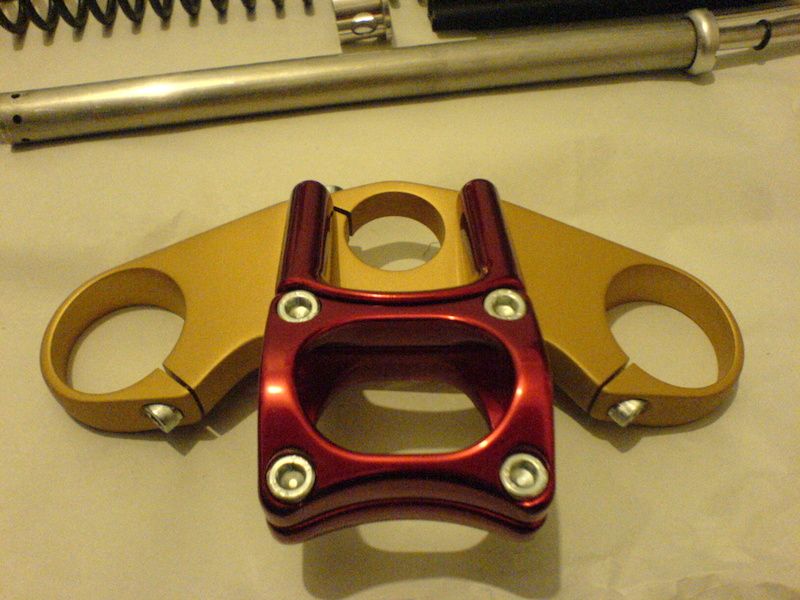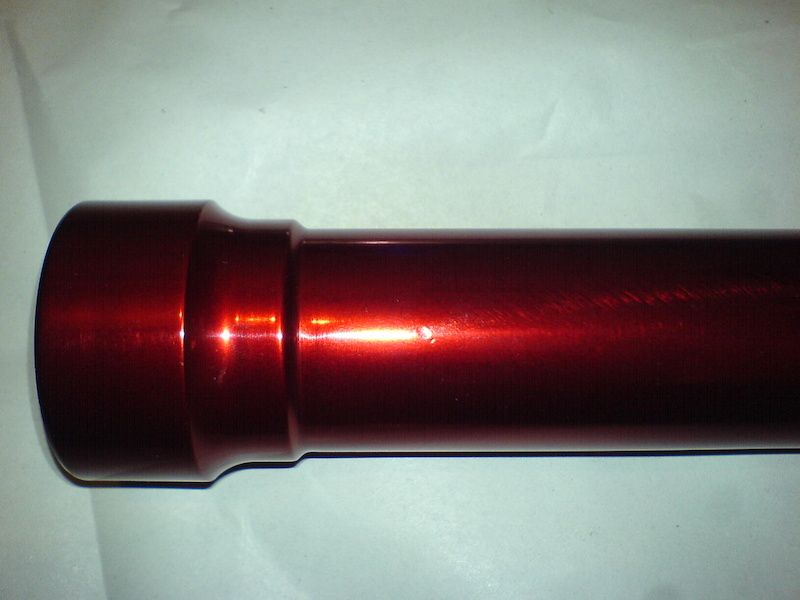 Missing adjuster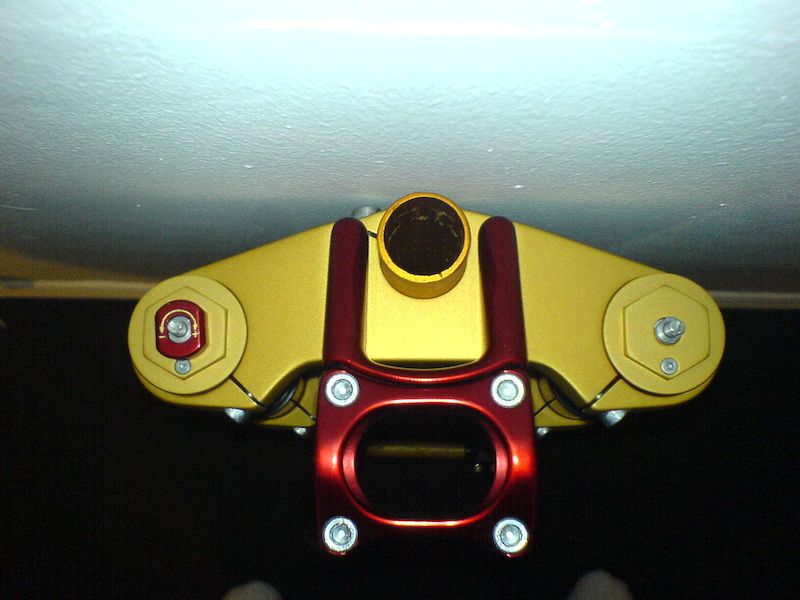 Shiver dry built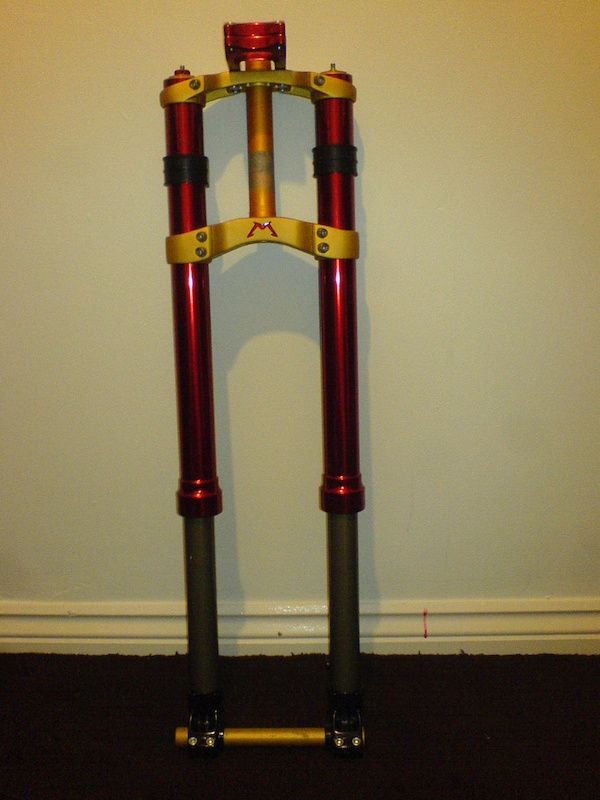 Hope you like the pics , make get the axle re-done red not sure yet.