Having been an Orange fan (my Oranges are
here
) I decided to go for something different. I wasn't really gelling with my newly aquired Patriot, prossibly too much bike for my standard of mincing. I was generally enjoying my old O2 more, especially on local trails at Leigh Woods and Ashton Court where Patriot is certainly overkill, I just wanted a bit more fork and disc brakes, which the O2 wouldn't take. After a bit of umming and arrhhing I decided I wanted to try a modern steel LTHT, but not too gnar-core. Looking around on the second hand market to see what suitable frames came up, and I ended up with this PA. The Patriot donated most of the bits to build up the PA frame (not sure whether to sell or keep and build up for another go at some point). Anyway enough waffle, on with the pics, everyone like pics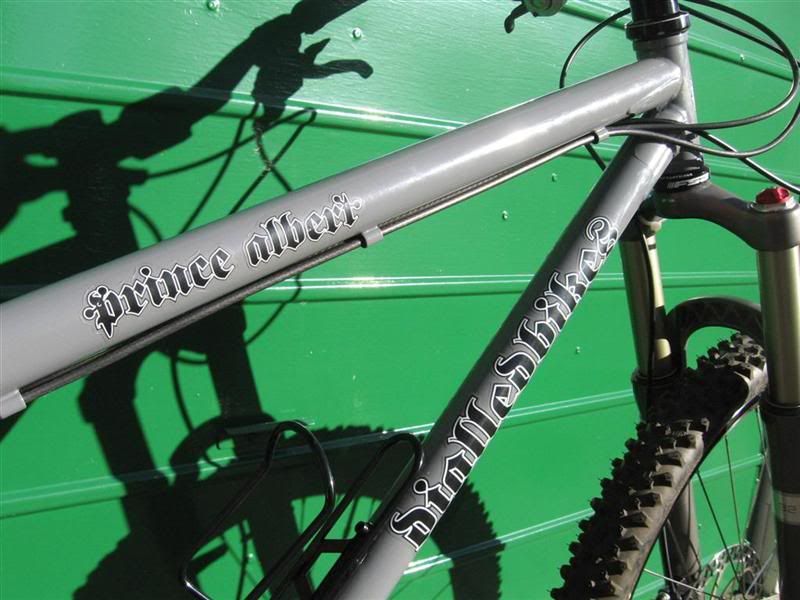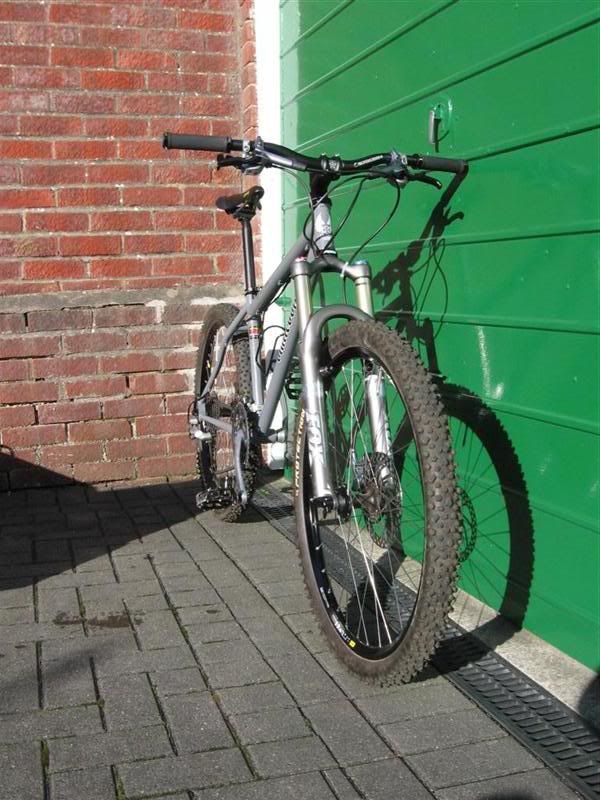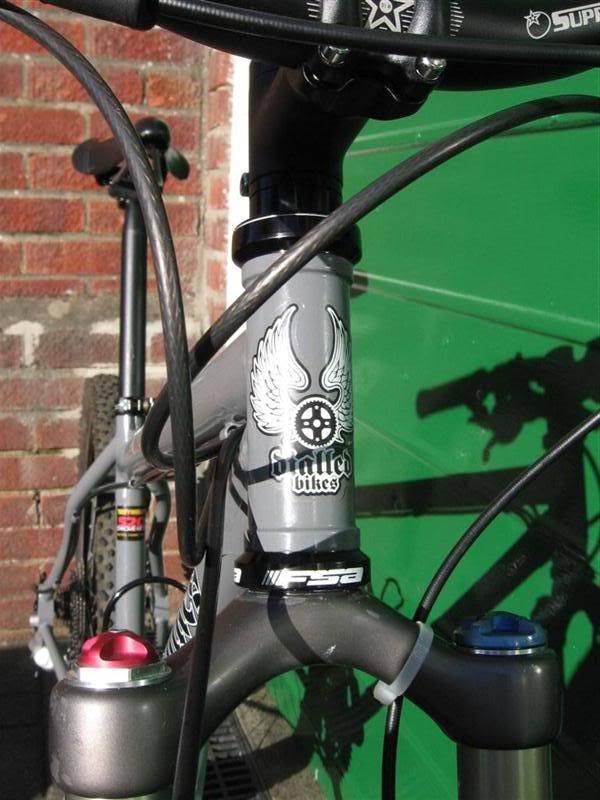 Spec is:
Frame: Dialled Prince Albert 520 15.5"
Forks: 2004 Fox Talas
Drive train: Mix of XT and LX 9 spd with Goodridge cables
Brakes: Avid Elixir 3's 180F/160R
Wheels: Mavic EN521 rims on M525 hubs
Tyres: Continental Vertical Protection 26x2.3
Bars: Orange Supercross + 660mm
Stem: Orange Stalk+ 70mm
Seat: Orange branded
Seat post: Orange branded
Seat clamp: Hope QR
Grips: Stange lock on's
Pedals: DMR V8's
Lots of Orange stuff as it was off the Patriot.
Weight is 30lb, which is 3lb heavier than my O2 and 3lb lighter than the Patriot.
Not had chance to test it in anger yet, still recovering from a broken wrist. Had a couple of gentle pootles and so far I'm liking how it feels. Want to start riding it a bit harder* now to see how it really goes.
* on a sclae of zero to mince