Built this up recently for a charity ride, I usually ride downhill but do love a good xc hardtail...
Frame: Rock Lobster
Forks: 2004 Marzocchi Bomber MX Comp Air 105mm
Groupset: Brand new Deore 10sp groupset (Gears, cranks, brakes)
Wheels: Merlin Handbuilt Shimano 495 Disc Hubs, Sun Equalizer rims and DB spokes.
Tyres: Charge Splashback 1.8
Seatpost: Spank (from the spare parts bin)
Bars: Easton EA30
Stem: Carbon Cycles 80mm
Saddle: Charge Spoon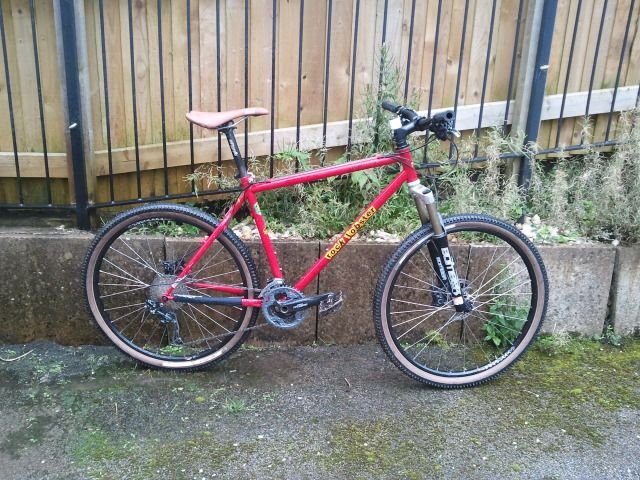 2nd ride on it was 51 miles from Brecon to Cardiff along the Taff Trail! Was brilliant, love the frame, really really comfortable ride!
Forks definitely need a service though!