Here's my RC300 owned from new. I had a few RC200's beforehand and wanted one when they came out.
Sadly I hardly ever rode it, lost interest, stripped it down, it has been in the loft for years.
Fast forward to six months ago I decided to build it up again as it used to be, bought most of the parts here. Hardest part to find was the correct Hope brake line long enough for the rear C2. I had Hope minis (I think) on it originally but the C2's and Pro levers I had on a previous RC200 were loads better.
It's not finished yet, need disc rotrs, cassette, chain and gear cables. Not sure about the pewter Pace chainrings, thinking that a set of black ones would look better.
Also thinking of updating the XTR mechs to newer type ones in black.
Decals? the frame and fork lost them the day I bought it. I figured that the frame and forks spoke for themselves.
18" Pace RC300
Pace RC36 proclass2 80mm forks
Chris king headset
Ringle Zooka 120mm stem
Renthal RCsub130 bars
Thomson post
Flite Ti saddle
Middleburn RS7 cranks
Pace rings
Titanium bb
Mavic 717 on Hope XC hubs, titanium QRs
XTR front and rear mechs, STX shifters
Hope C2 brakes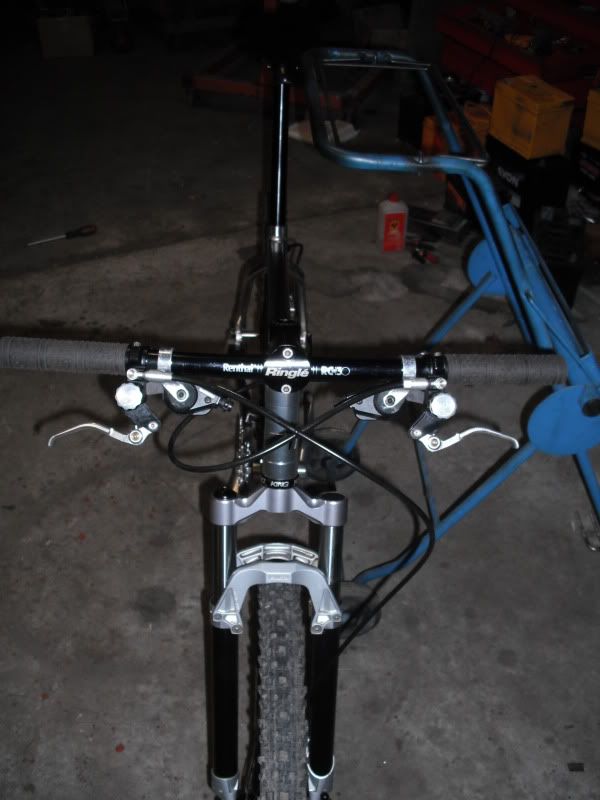 _________________
"It's a Sledgehammer; Shocks... Pegs... Lucky!!!"