I've had this for a few years now and its been built in loads of different ways.
The past few years, it's been sat in a box with a load of other frames waiting for me to either sell it or decide what to do with it.
I decided that it would be an ideal base for a winter trail bike that will save my 146 from getting hammered too badly when the weather turns too nasty and the trails turn to grinding paste.
Well, today being sunny, I threw a load of spare (and new to me) parts at it and ended up with this:-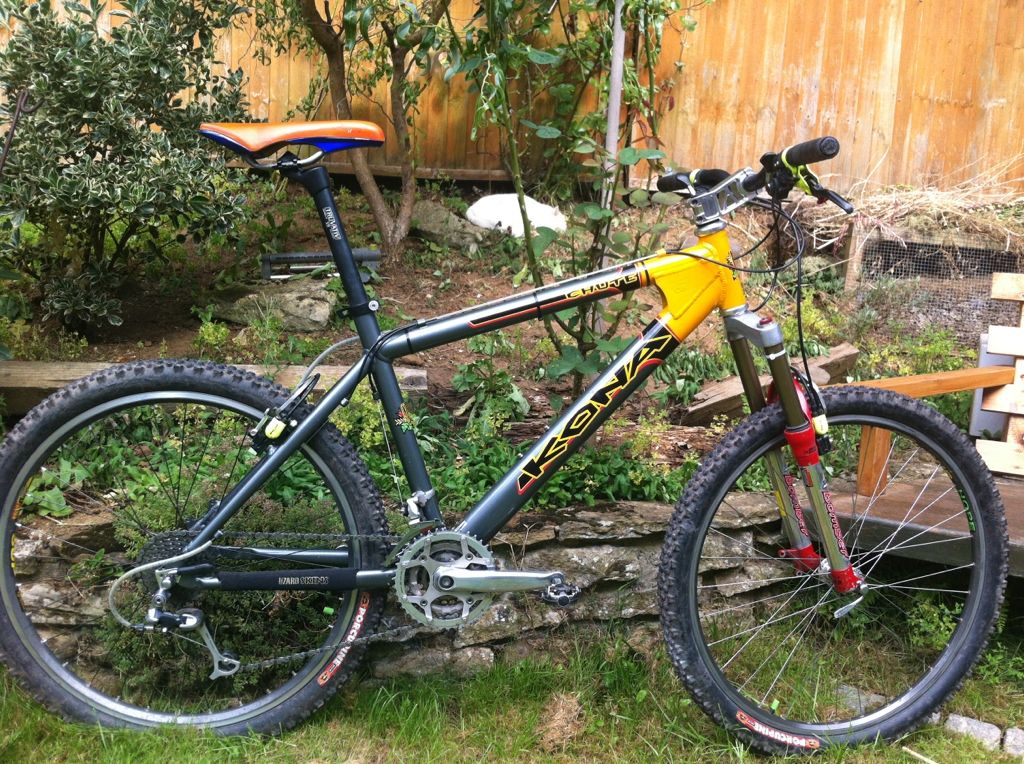 I even polished out the scratches on the xt cranks:-
Spec is full xt apart from the maguras and hope front hub which as I was cleaning it, I noticed a hairline crack (Iknew I shouldnt have read the comments on hope and cracks
).
After close to 16 years years though, I guess I got my moneys worth out of it
So after the knackered fron wheel being stuck to one side, decided to stick the wheels I bought on here for another project on it:-
New wheels are d521 with butted ss spokes and hope bulb hubs.
Should tick all the boxes for a while

_________________
"The things you see when you haven't got a gun...."