So this is fastforwarding quite a bit, as many of you know getting final parts is often a mad search, eBay hunt and overall treasure hunt, and some head scratching, even working with more modern kit you don't realise quite how many bits you still need to complete a bike how you want it!, so here have several months of updates!!
I got a lovely Eclat stem for my DMR build, I was so impressed I bought another for this, the top loader gives a little more height too, ideal as I wanted it to be comfortable.
Molly Hatchet Black Market bars, now chopped down from crazy wideness! still WIDE knee bashers though.
Speaking of which, internal cabling allows bar spins!
A top pic, these BMX kids are running Hollow bolts! Scarily enough I got an extra set in the box. I love the CNC cut outs. Nice work Eclat <3
Foot straps I spent a while looking at, I proudly opted for these Yorkshire made Restrap items!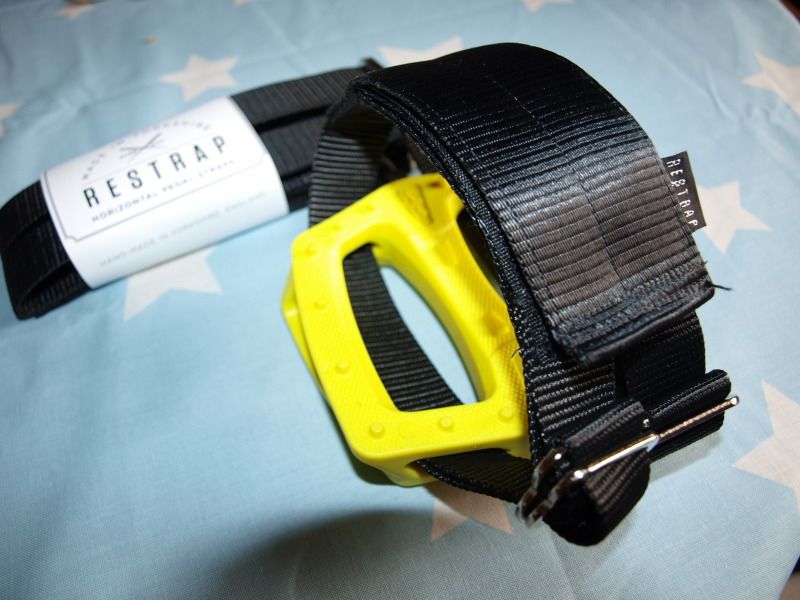 and some marked down Eclat 'plastic' pedals, surprisingly grippy specially with the super straps! retroish shape too.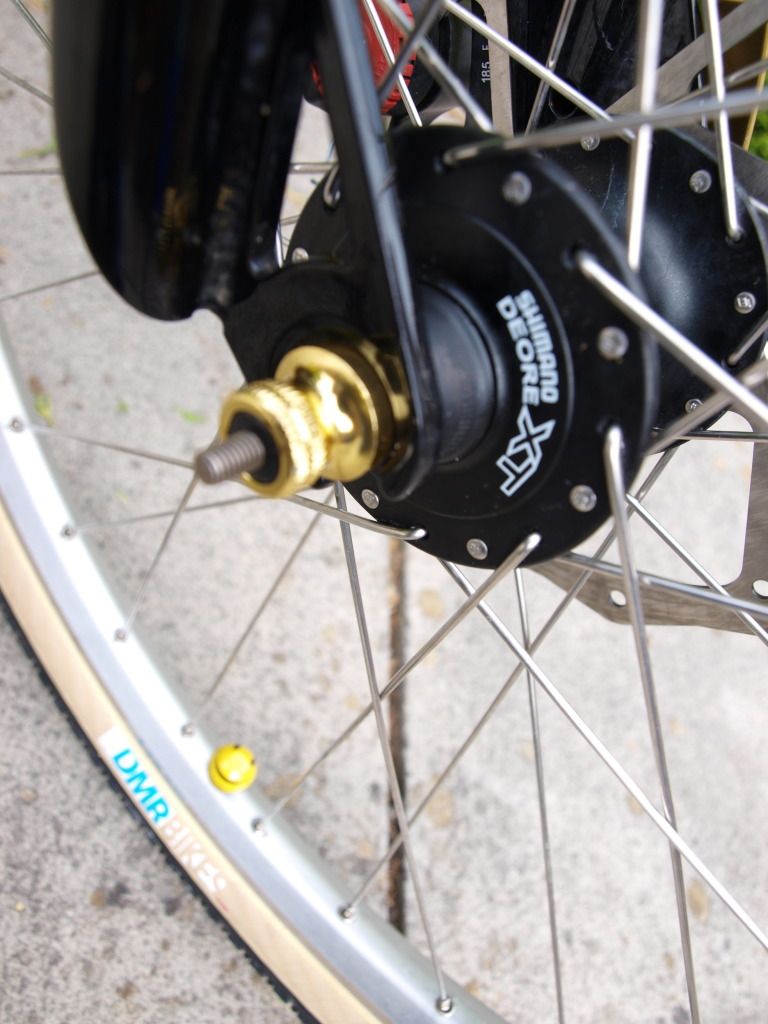 The final wheel/Fork set up with Halo Skewers liberated off my Muddy Fox, also light Folding tan wall DMR Supermoto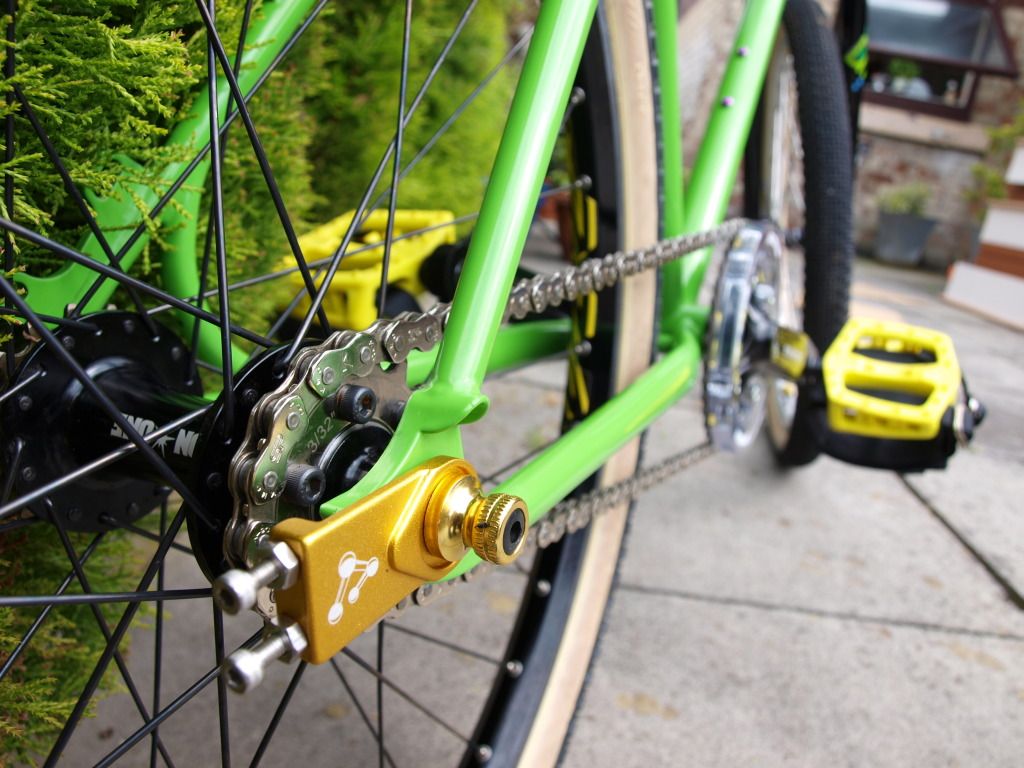 That Velo Solo bolt on Cog set up!
Chain tensioners were the last thing I bought, the Genesis, weedy adjusters b0rked on the original frame removed by me, and it wasnt holding tension so good on the test rides, really feel chain baggyness on a FG, first impressions are good now with these fitted, will keep an eye on them to see if they work OK with QR's
Cranks, I really went round the houses on this search, length, type compatibility!!?? Apparently shorter cranks are good for spinning and gurus swear by them, also ground clearance is a bit of an issue but less of an issue than road frames, I have long legs but I was still weighing up 170 vs 175, in the end these new super tough through axle Truvativs were 165's! Downhillers would love these! So far good and interesting.
Final disk set up, just one brake. God knows how they get on with No brakes!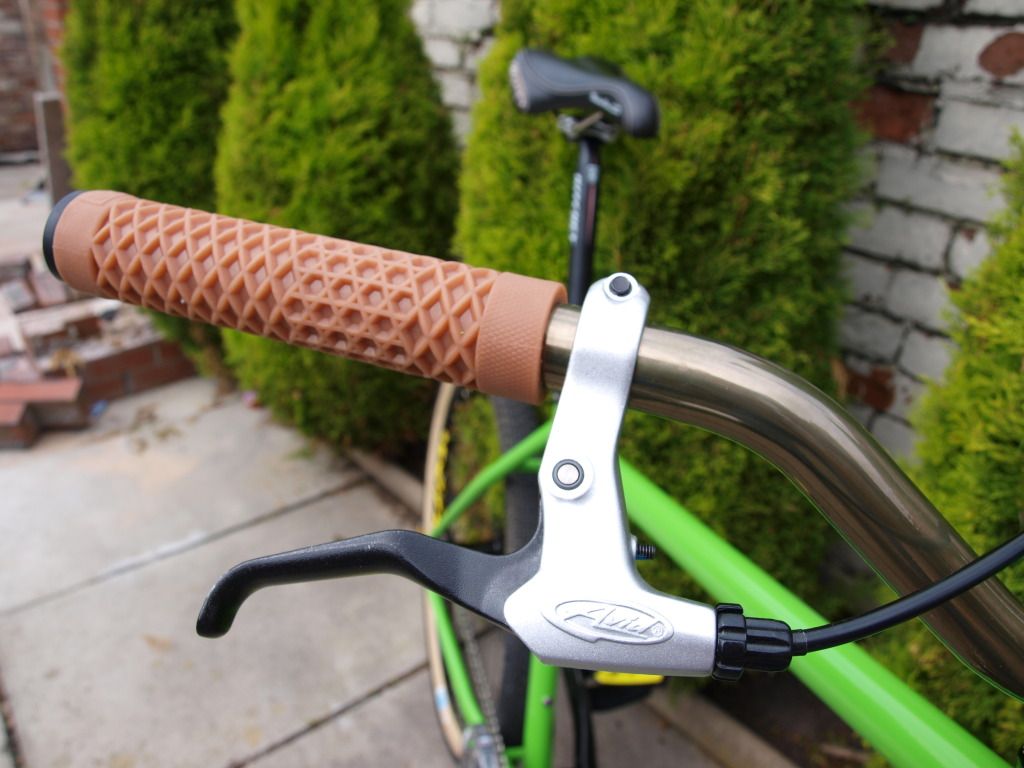 Vans Waffle Grips by Odi, Couldn't resist em
, Long and grippy! and lovely Gum! Jury is out that they don't match the 'Colour Scheme' but i've got used to em. May swap out later...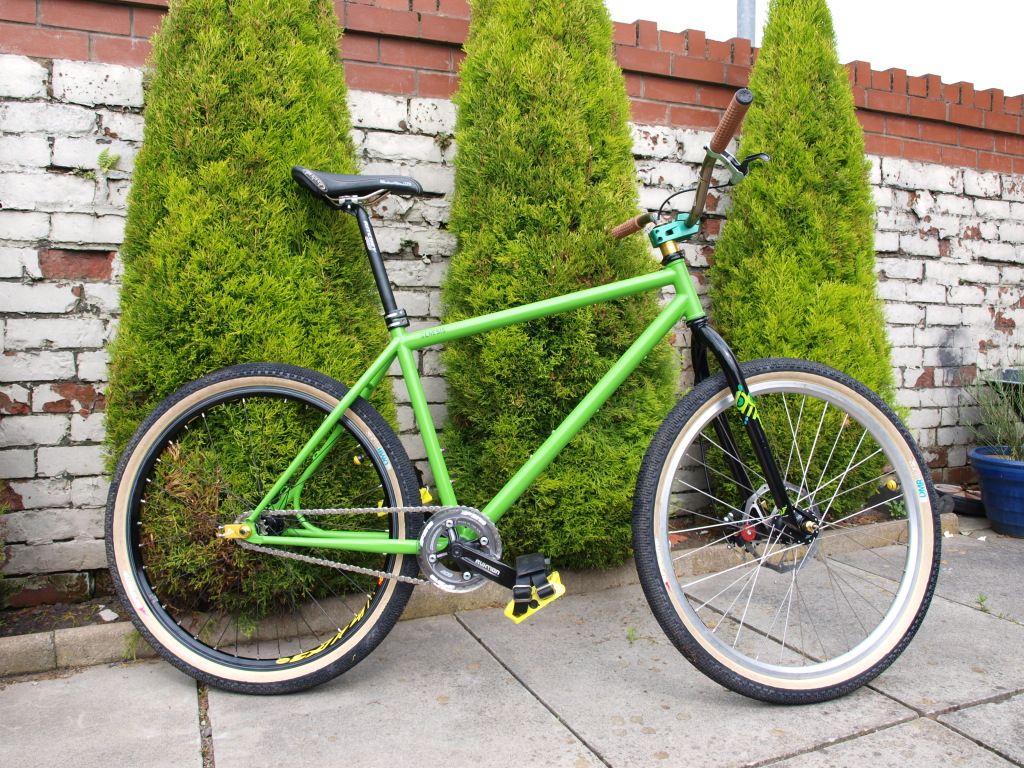 Finally a complete long shot
A finishing stencil and a brand new quality Ritchey seatpost as the Easton had unglued itself on test rides!!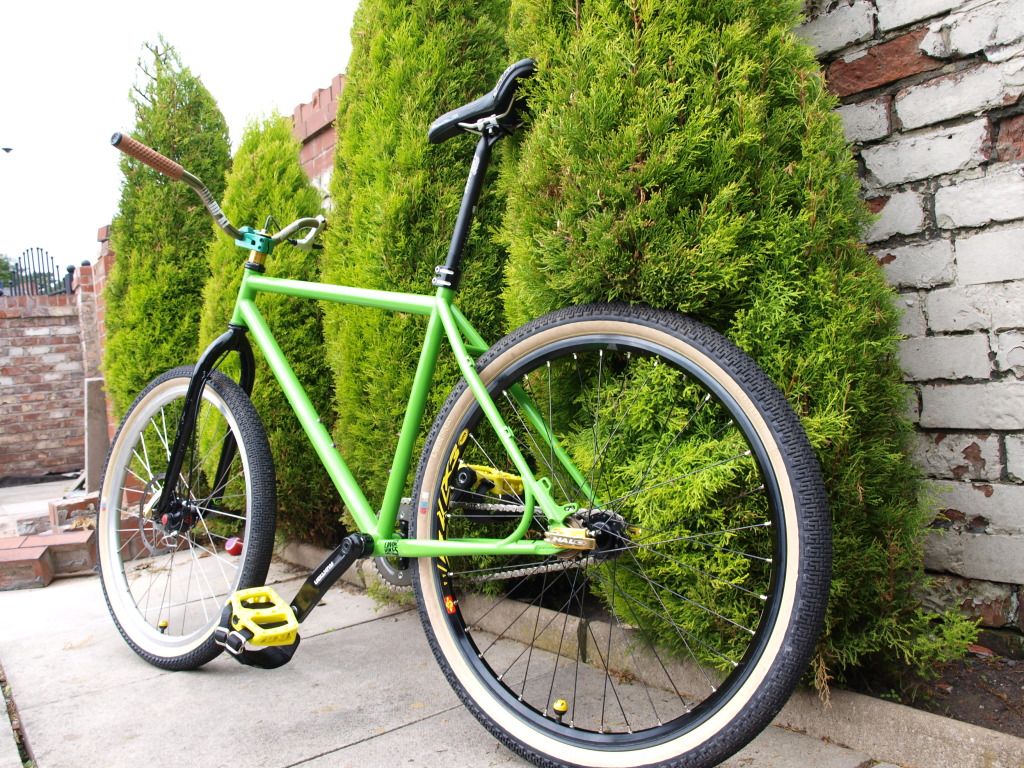 And a pic from the previous initial test ride(s)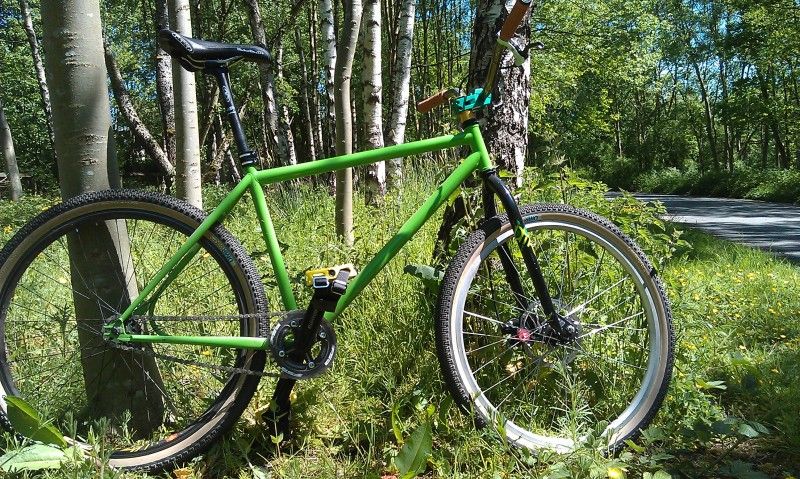 I'll report back with my ride experiences so far...
it takes some brain training and isn't great for my back/hip/leg tension skidding, but quite good fun and a new experience!