Well yesterday i finally picked up my pashley!
Bit of back ground info.
When i was younger i always wanted a pashley, i remember walking into my local bike shop where i see the ivory coloured frame & fork set for £499, being about the age of 13 i couldn't afford that. So i had various frame sets over the years, but never a pashley.
So these last couple of weeks i have searched every forum & auction site for one, i did find an immaculate frame & fork set in blue, which i had bid on but it didn't meet the reserve.
I found an add from 6 months ago, i wasn't holding my breath but the bike was still for sale, full bike in immaculate condition for £200, yes £200 lol!
So heres a little spec:
Pashley 26mhz frame & forks in blue
Mavic d521
Shimano deore lx nubs
Shimano deore lx rear mech
Sram grip shift
Kore stem
FSA pig headset
Magure hs33's
Azonic world force bars
This bike has hardly a scratch on it, it's been in a loft for the last 10 years & it looking like it's never ridden trails in its life!
Heres a few pics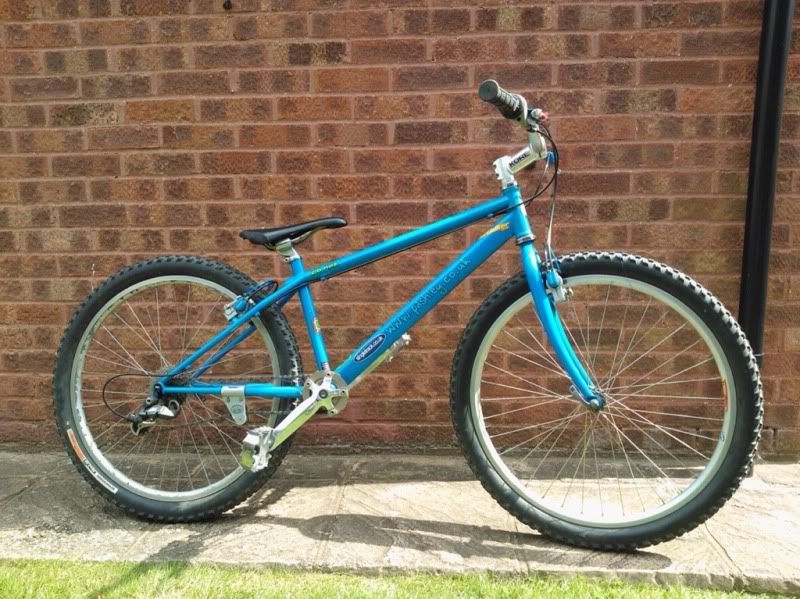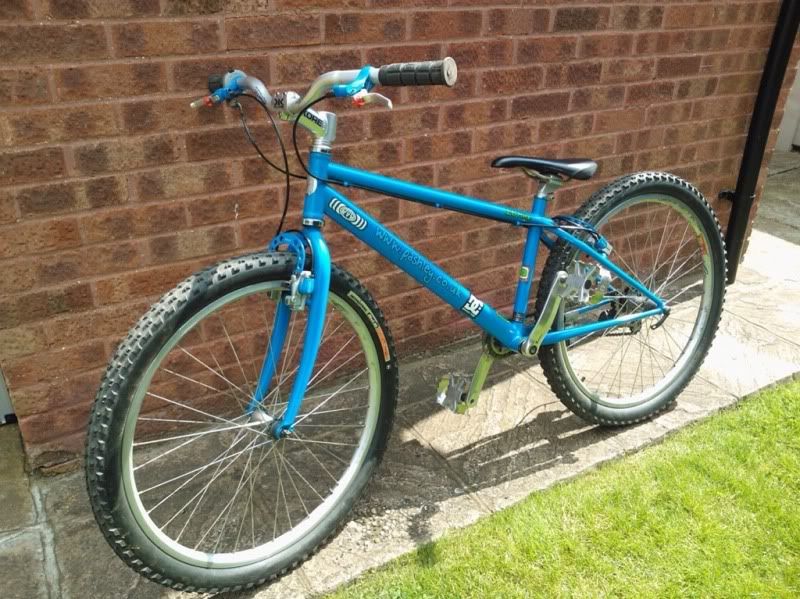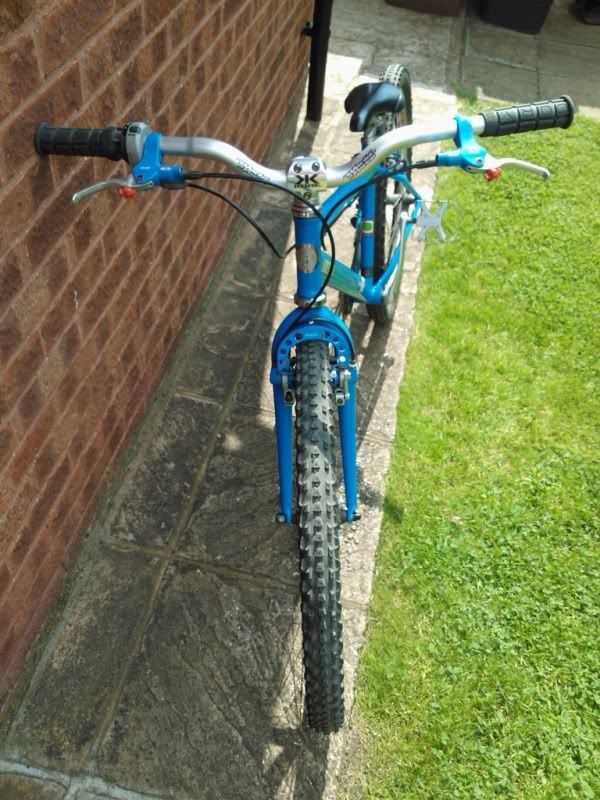 Enjoy!