OK its a Carrera but its made of magnesium and very green !
The original idea was to make this up into a cheap but light kind of hack using my spare bits up but have now thought to create something a little different to fill the gap in my (small) collection.
So this is now going to be a ...
29er - whats the fuss all about - but bigger skinnier wheels make sense for road / trailcentre use ? Will 700C wheels / tyres fit a standard MTB frame - time to find out.
1x9 / Single Speed - Had a SS before and liked it so may give that a go or got a spare cassette, shifter etc 1x9 will help keep the weight down and don't need the big range of gears for the intended use of this bike.
Budget Weenie - my Scalpel is my obsessive weenie build but seriously question my sanity spending £90 on a secondhand XX cassette to save some weight for example. So can this be built up to be light - hoping sub 10kg - without spending lots. Target is £250.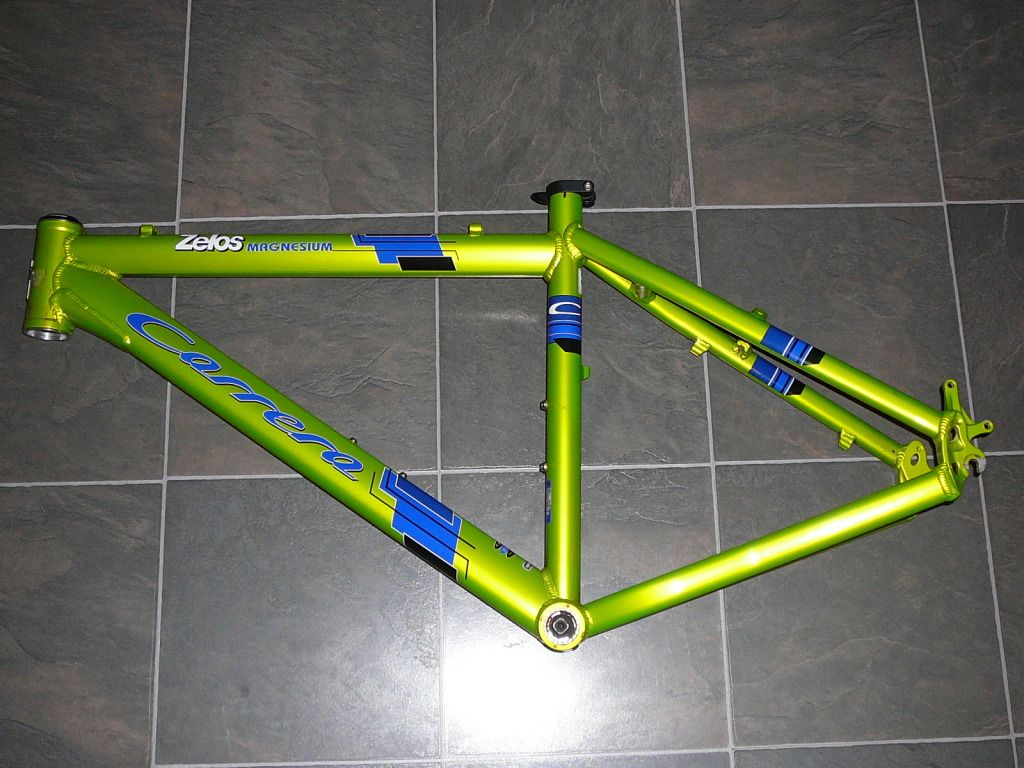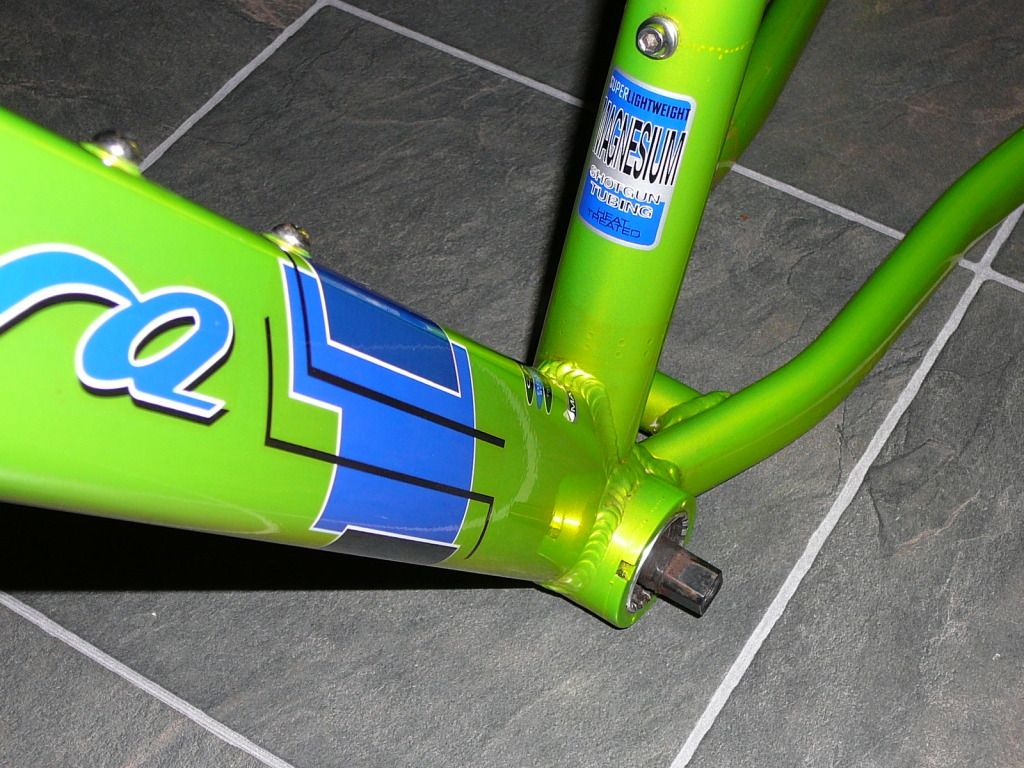 I like the triangular section tubing for the main tubes - is this design feature for Mg or just an excuse to make it look different ? Has disc mounts / guides and V so not decided yet what to go for as that will depend on what wheels I can find. Weight wise it clocks in at 1980g as shown with an unknown square taper BB, FSA headset, seatclamp and bolts so I'm guessing the bare frame is about 1500g. Not bad to start with.

_________________
Old enough to know better but doesn't.
MTB (modern) : Cannondale RZ120 / Lefty & Niner Air 9 / RDO
MTB (retro) : Pace RC200-F2
Road : Boardman Team Carbon
Shed art : Raleigh Dynatech Diablo