More pics...as I have now seen it in daylight!
Managed to get the front brake fitted with new hose etc. Still not 100% sold on the M4's and am tempted to sell them for some new Deore's which look like excellent value.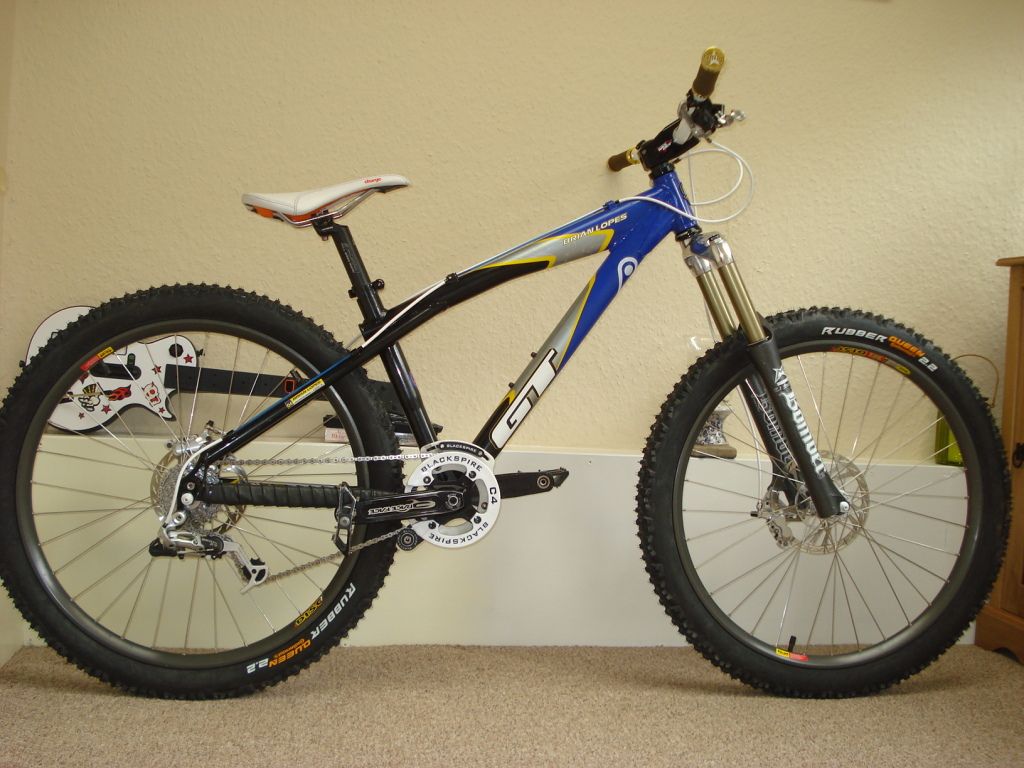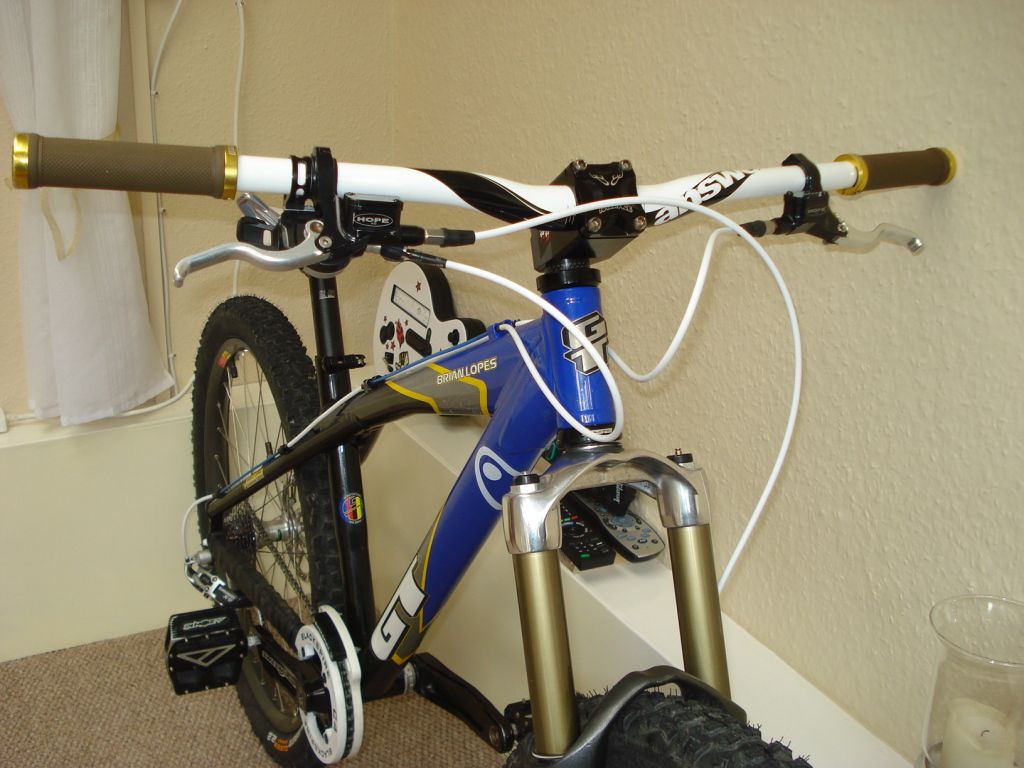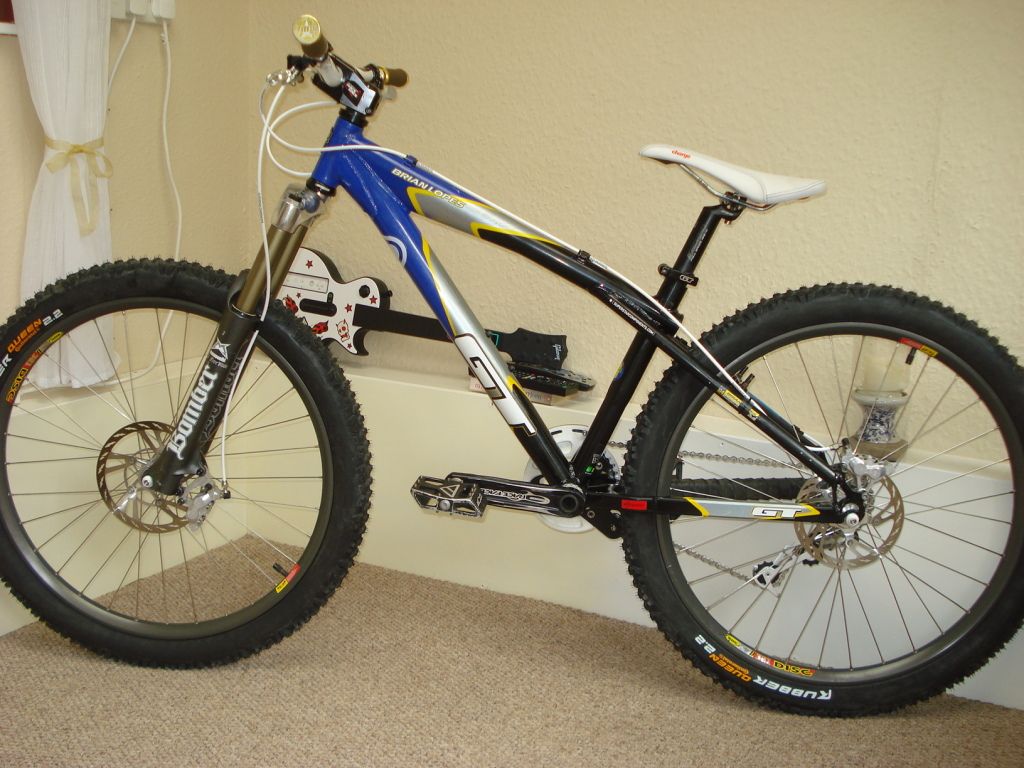 The bottom bracket has freed itself up - look like all that GT85 and chainlube that I put in the seized bearing has done the job for now. Its a bit noisey (but you can't hear it with the chain, freehub, tyre noise etc) but will do until pay day.
Don't think much will really change on it now, apart from maybe the brakes. I still need to fit my Crank Bros headset (later on today) and I may change the stem for a 60mm one as it does seem a tad short - I've caught my knees on the bars a couple of times.
Other than that, pretty pleased with it and am looking forward to using it in anger. Its first proper ride will probably be next Friday as I'm off work.

_________________
2015 Stanton Ti Switchback
2006 Specialized Demo 8
2013 Specialized Allez Sport
1999 Santa Cruz Chameleon
1994 Cannnondale Beast of the East (rebuild still in progress)