Hi
last summer i began to breath some new life into my sunn bmix.
i started out planning to just make up a cool commuter after seeing this pic on the web.
unfortunately i did not take a pic of the bike before putting some new parts on but this is it with new tyres and a chainring and a seat.
i gave it a good hard polish before this pic.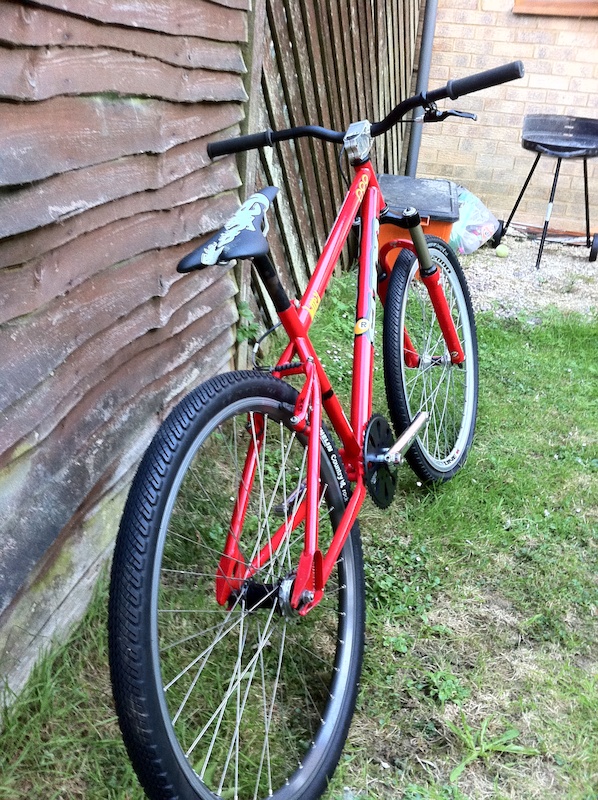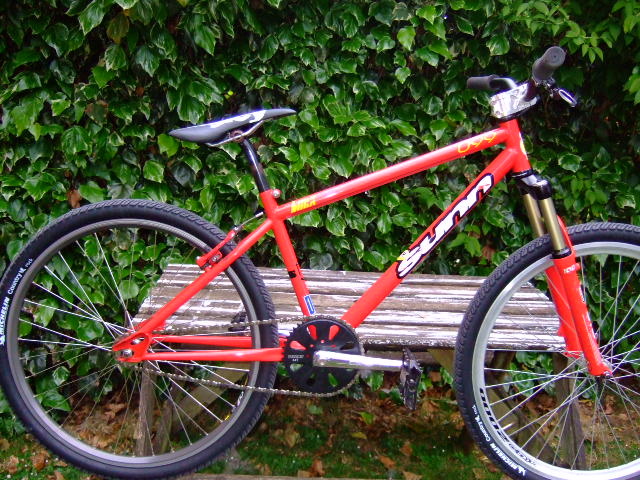 next up was a matching front wheel to the rear i decided upon a allinex sealed bearing front hub (black) that found in a local shop for £25.
black spokes and i tried to get a 321 ceramic but i could only find a 521.
the hub is pretty sweet but i cannot find any info anywhere.
also some high rollers.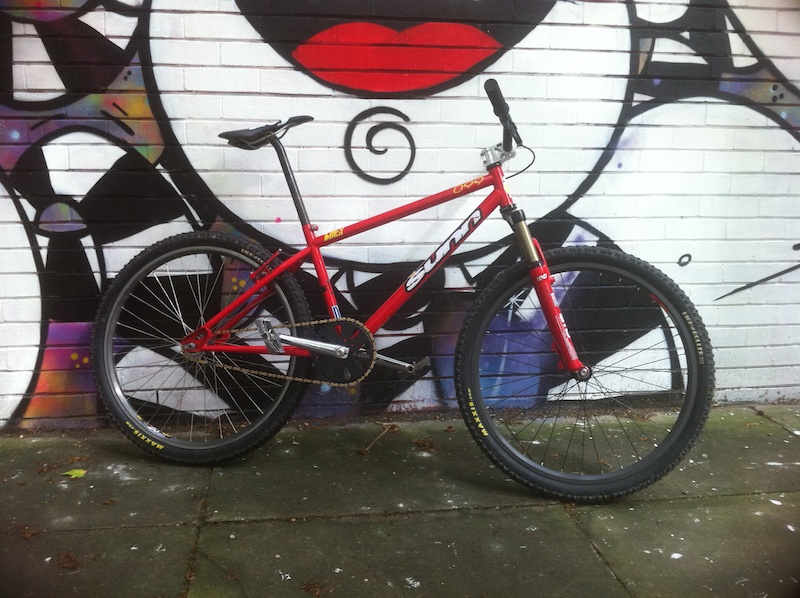 i know the seat post is to high before anyone moans.
by this time i had fallen in love with my bmix all over again and decided to try and rebuild it the best i could with the little cash i had.
next step was to get some of the parts powdercoated black to match the colour scheme a little better. so off went the seat post, stem and cranks to the powdercoaters.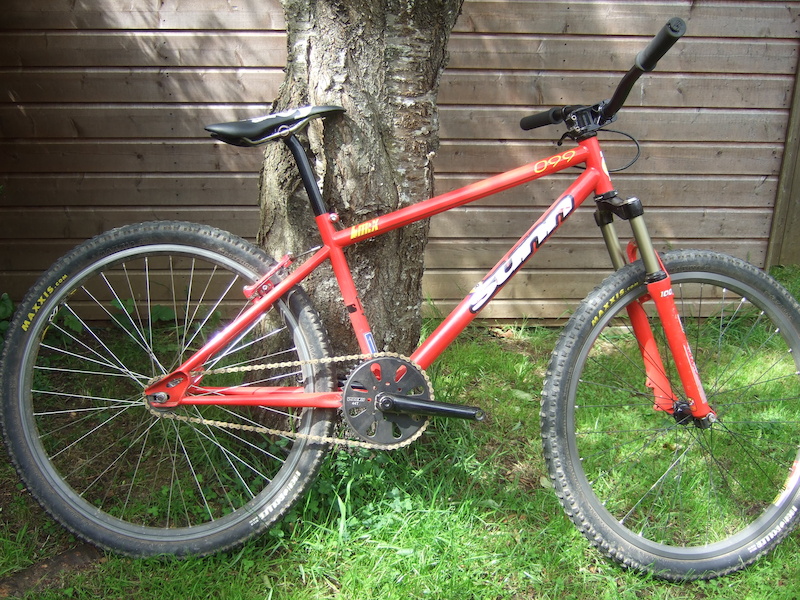 this is the current state of the bike now but unfortunately the bike has had a flared headtube. its been flared for around 9 years but i bonded the cups in. recently the cups have started to move again so i decided a new frame was required.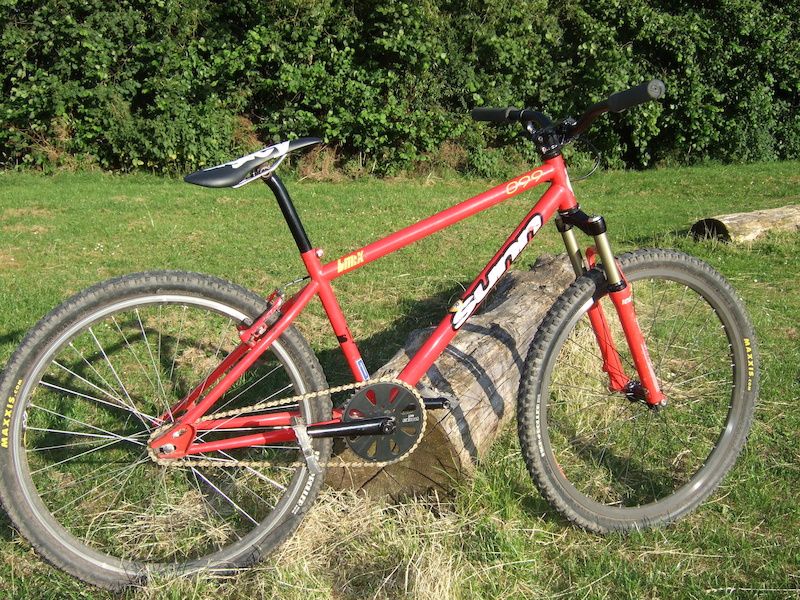 so i found one on ebay nasty as hell no decals originally yellow but it had been sprayed over matt black really badly.
but a bargin at £11.
off this went to the powdercoaters the colour match aint perfect but i was not wanting to pay a fortune for special order powder so stock red it was, next problem decals.
the decals i could of had made by the chap on here. but i decided i would have a go rather than pay someone else. after speaking to a couple of printers and getting stupid quotes, i downloaded a vector drawing programme and began to learn how to us it.
a week later i had came up with these, and sourced the bulges for the decals too.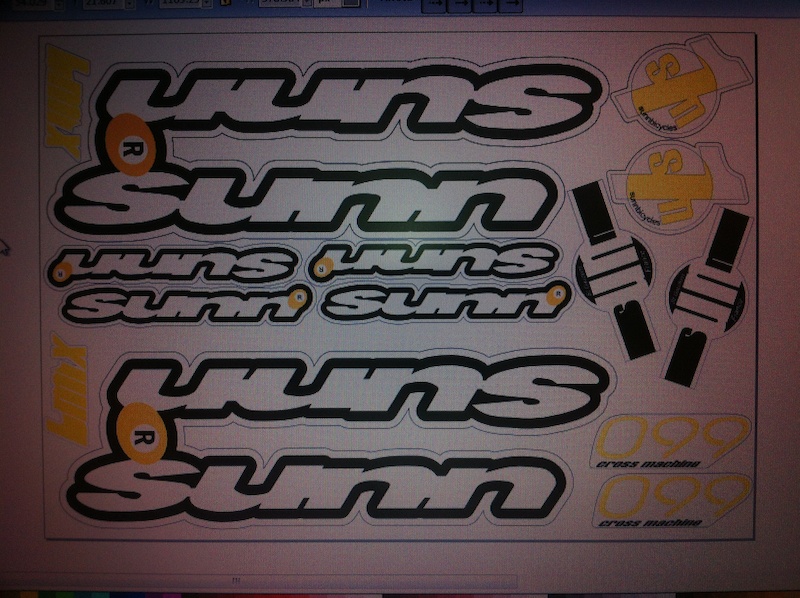 this brings me up to the present and this is what the new frame looks like.
[img][http://gp1.pinkbike.org/p4pb8455544/p4pb8455544.jpg/img]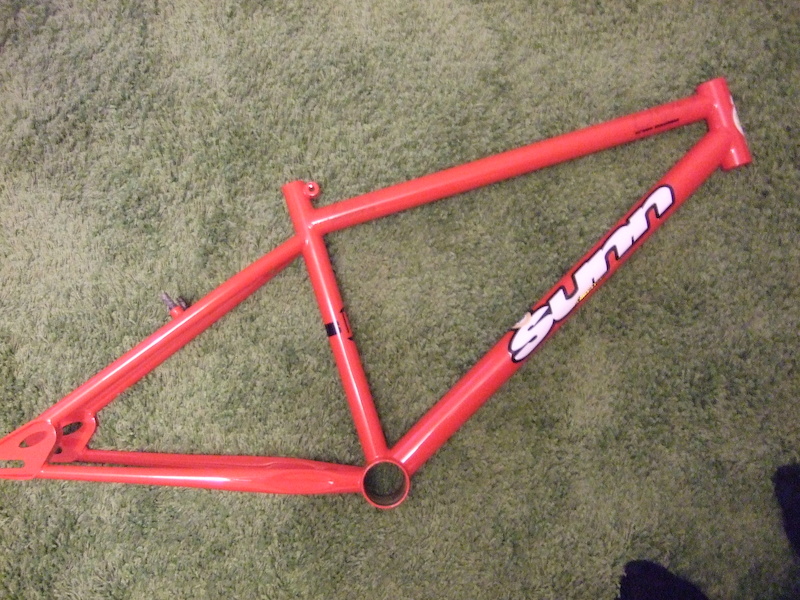 i decided to try something different with the bmix and 099 stickers and have went down the ghost decal look i may change it yet as i have the original colour and plain black also made up.
if anyone needs some making up or even other designs then give me a shout as im a bit of a dab hand at it now.
heres the original and the new one.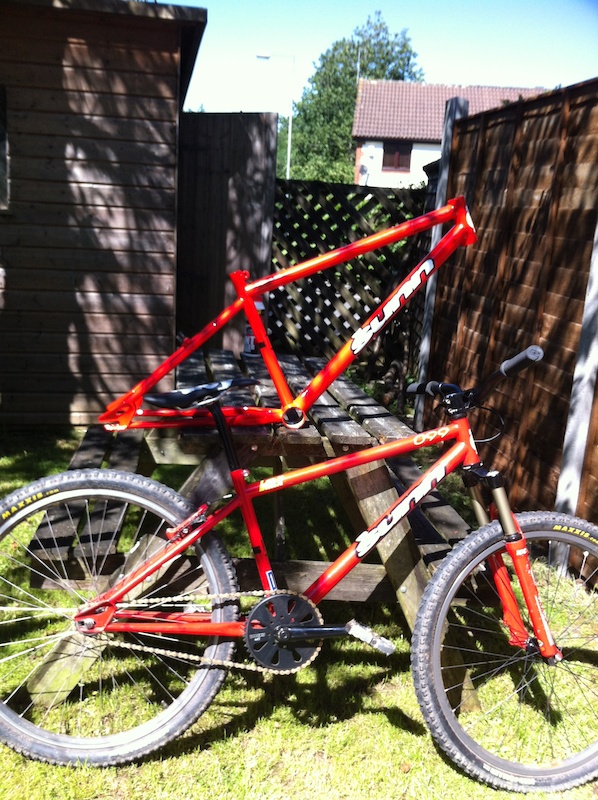 next step a new rear wheel colour coded like the front.
also looking for a profile whippet chainring 44t.
anyone got any suggestions?