Just a wee update as to how it looks at the moment:
For track use (building up my endurance):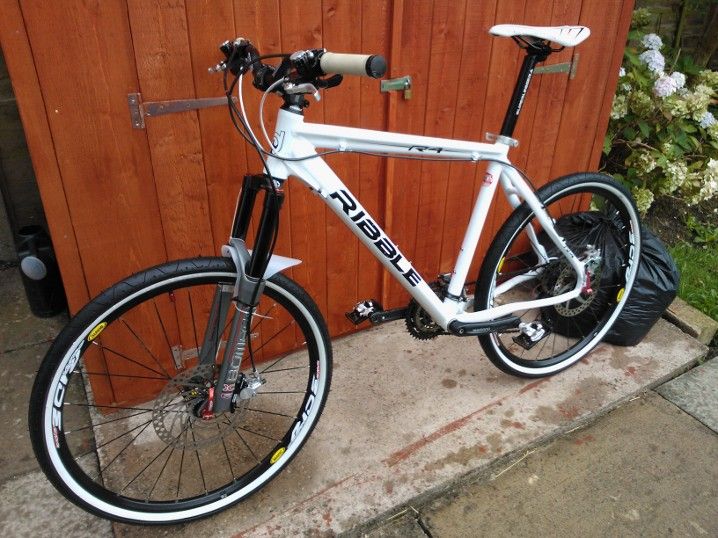 For the dirt: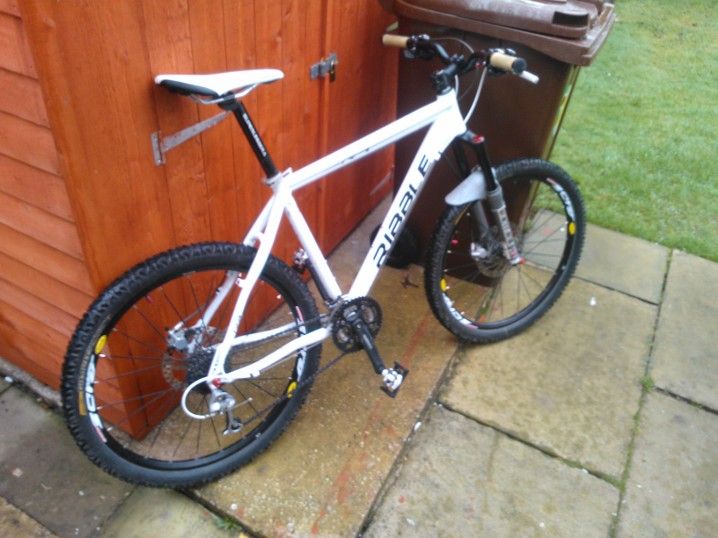 Changes:
- Mavic Cross Ride wheels.
- Hope C2 discs front and rear (the Front is 203 as it's the smallest it will go down to with PM forks, 185mm rear to make the front look less odd).
- Red Annodized blanks added everywhere and Req Hope Skewers.
- Seat changed to a boardman (actually has padding now).
- Added a home made front mud guard.
Plans:
- Change to M4 brakes (awaiting a part).
- New rear derailleur and make the change to 9 speed.
- Loose the christmas fat.