Hi guys,
I've been here for a short time now, mainly trying to purchase bits and reading the vast amount of useful information from this great site.
Anyway's I thought it was about time that I posted what I have done with the knowledge and parts I have collected.
My bike is a mix of modern and retro and I'm really enjoying it!
Here's the pictures: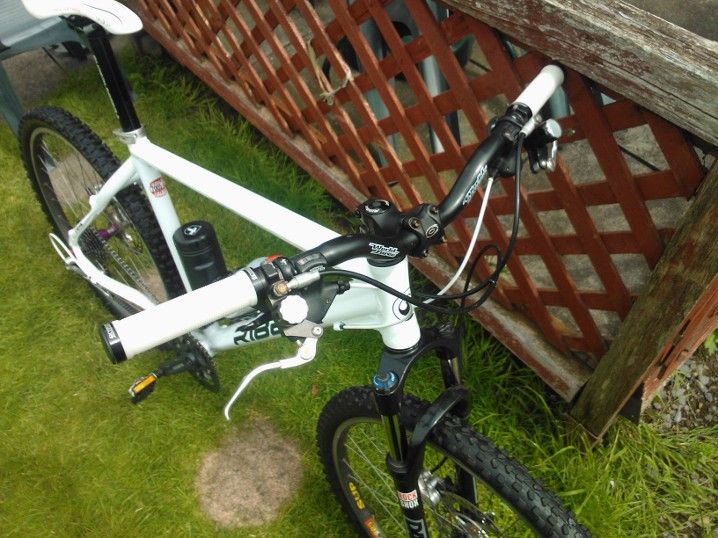 (I changed to the Bombers from these)
Specification wise:
Frame - Ribble R4 19.5"
Forks - Marzocchi XC600 retro
Brakes - Hope C2 (Number 3 Front, Number 2 Rear)
Wheels - Hope Hubs with Mavic 521 rims (Ti glide Rear)
Shifters - Shimano Deore
Thanks for reading!