Back when i was a yoof, i used to ride a Diamond Back Topanga, which got slowly upgraded, P2's, better wheels, XT drive train etc, clocked up about 3k on this thing, loved it to bits, then got my licence, slowly lost interest. Tried to rekindle it in 99 with the FSR, had a few bad falls (mainly from SPD's) again lost interest and didnt really touch the bike again until last year.
The bug has bit (tis a bad influence this place), the FSR has been upgraded, which left me with a pile of spare bits. Love the FSR for the rougher stuff, but have been doing a lot of towpath and lane riding etc, bit of a waste of the FSR, so in steps the Stumpy.
Year 2000 frame, not the tidiest but perfectly fine for what i need, came with a FSA headset, cranks, fitted BB, seatclamp and spare saddle, if i end up keeping it i
might
strip the frame and restore it.
The idea was to do it on a budget, its not a OE restoration, tried to keep things Specialized, most parts are second hand, brought off here or ebay, some are new. Oh, and decided to go rigid.......
Picture time, not the best in quality
Collection of parts to go on.
As much as i like discs on the FSR, kinda missed the straight laced front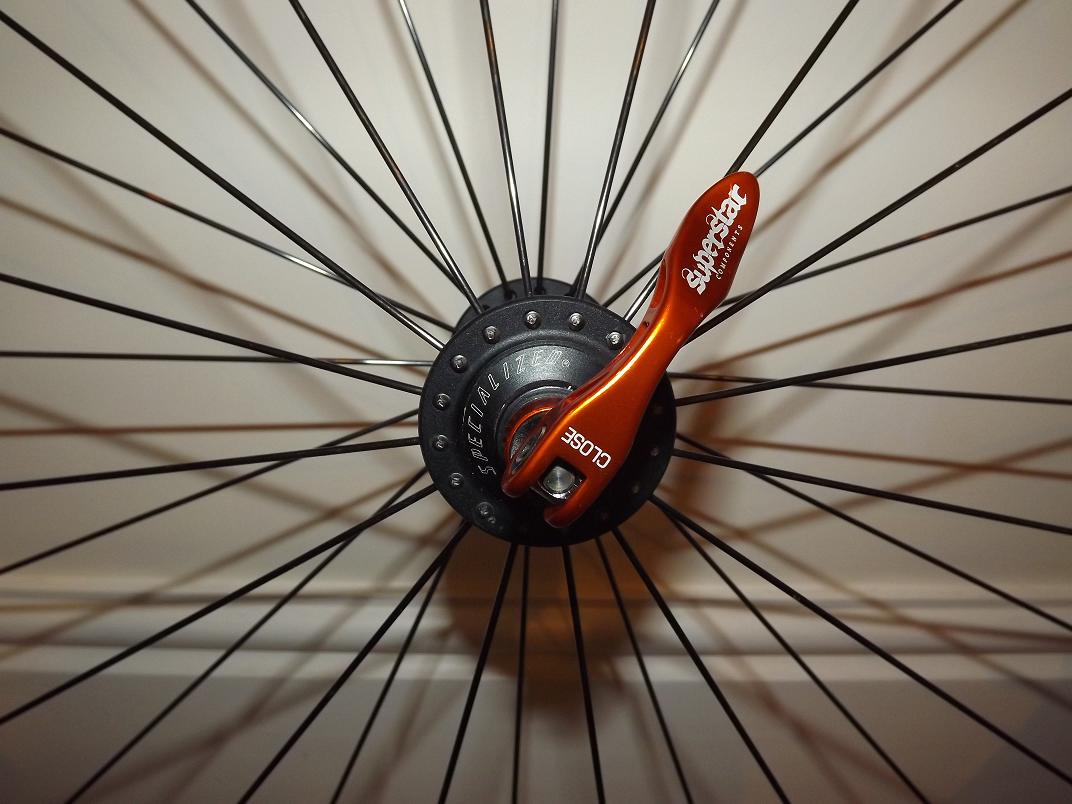 V-Brakes are off the FSR, had so little use they are still the original pads!
Cranks are the original strongarm 2's (i think) that had the usual scuffs, got out in house polisher at work to have a play with them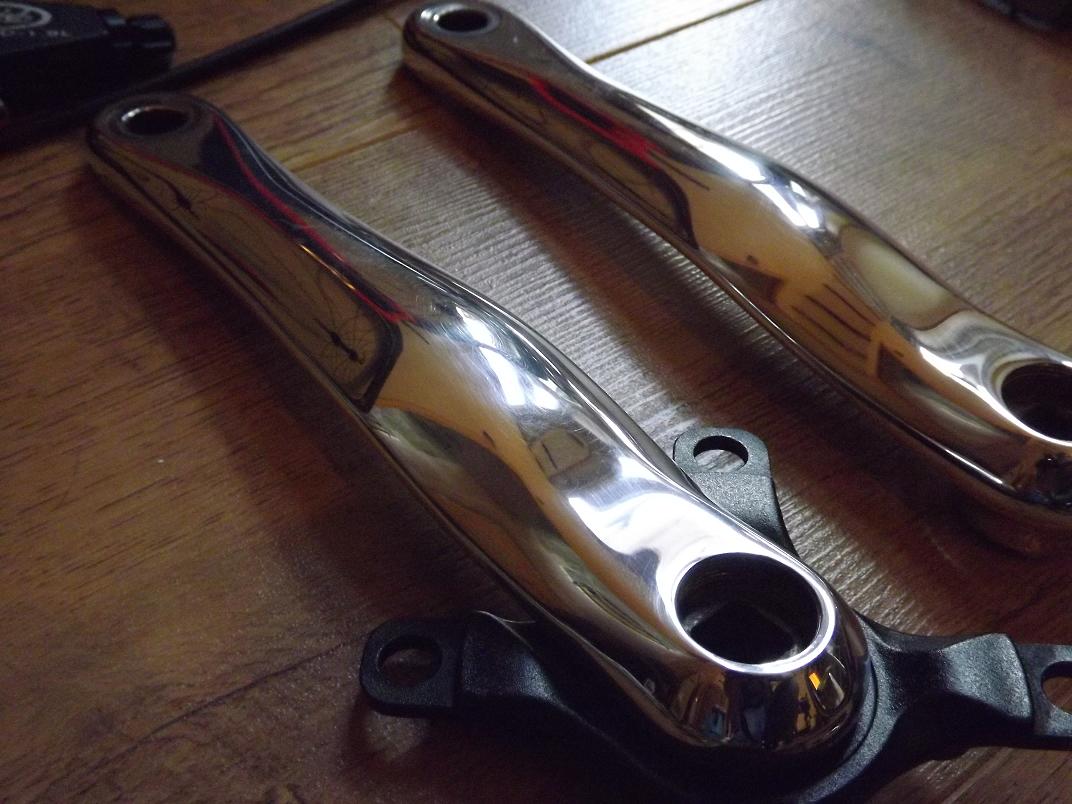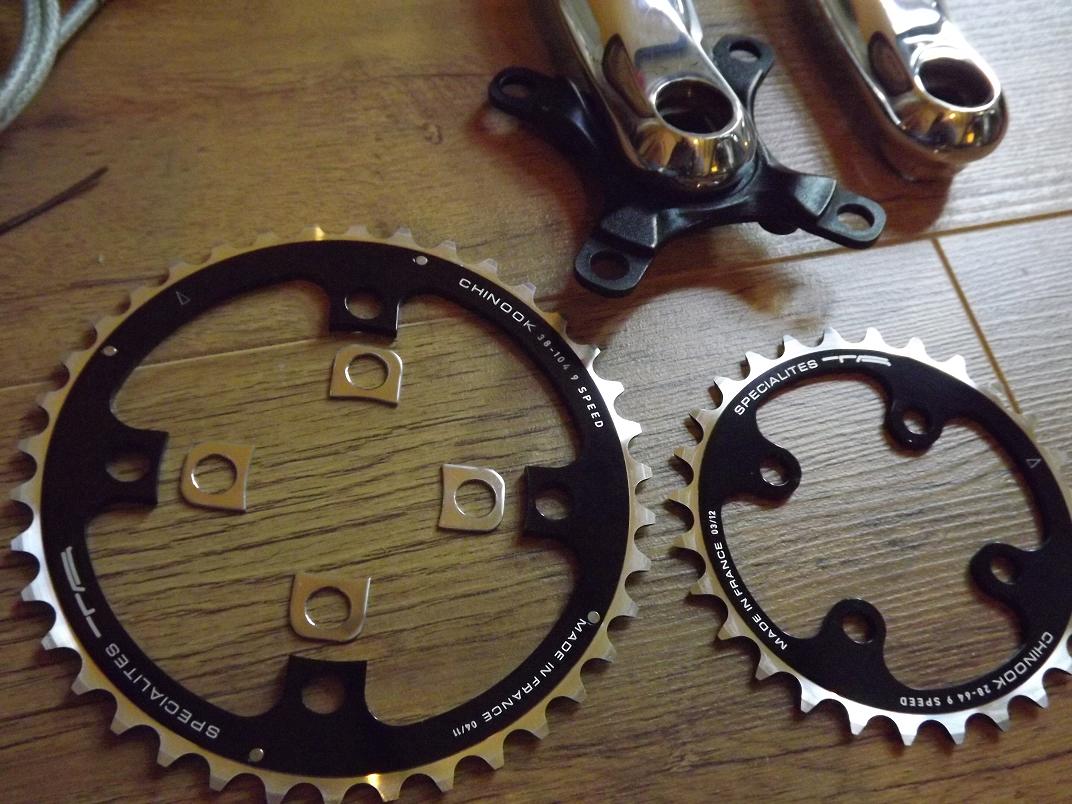 Gone for a 2x9 26/38 set up, really nice chainrings
Had a little help along the way
Another reason for the build is i want to get a front mounted kiddie seat to take him out, try and get wifey interested too.
All built up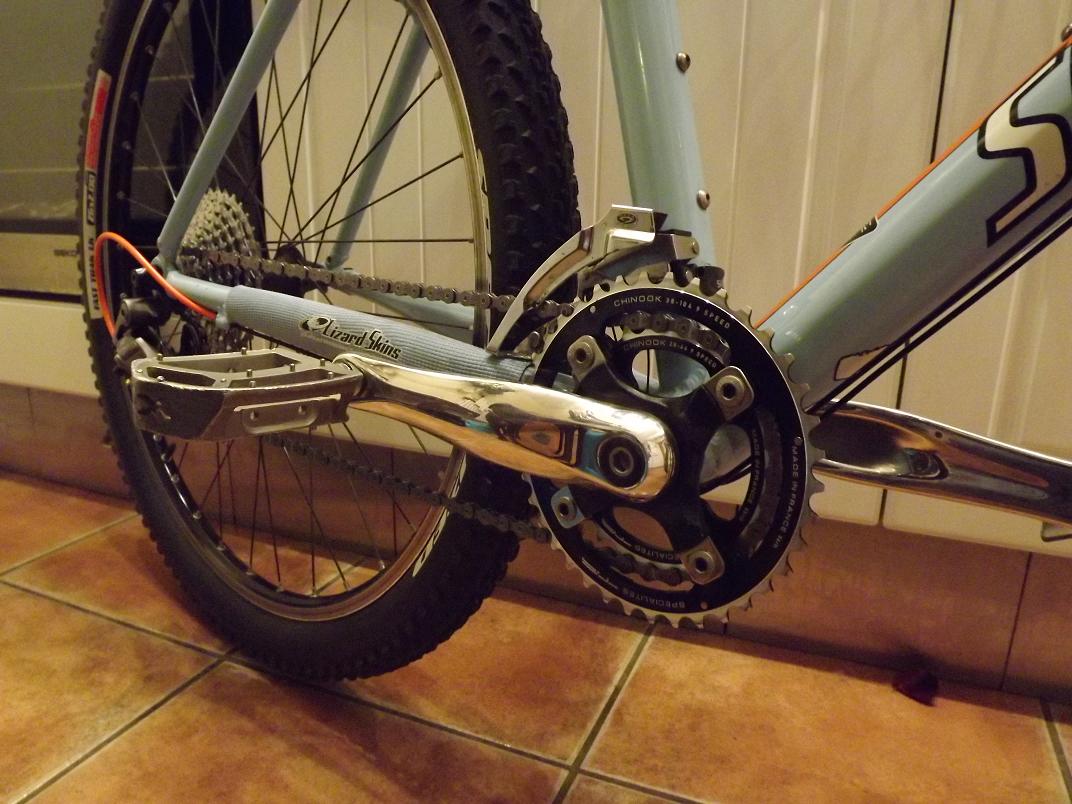 Back from the test run
Did a 16 miles towpath/lane/bridleway run early in Sunday morning, apart from a sticking shifter it was all good, this thing really shifts, totally different riding to the FSR - felts loads more confident on it, cant wait to get some more miles done on it