This is my Sunn Xircuit Plus from 1998 as it is now. Over time I'm going to try and restore her to something resembling her former glory, but it will take time as I have neither pots of cash, nor pots of old bits hanging around.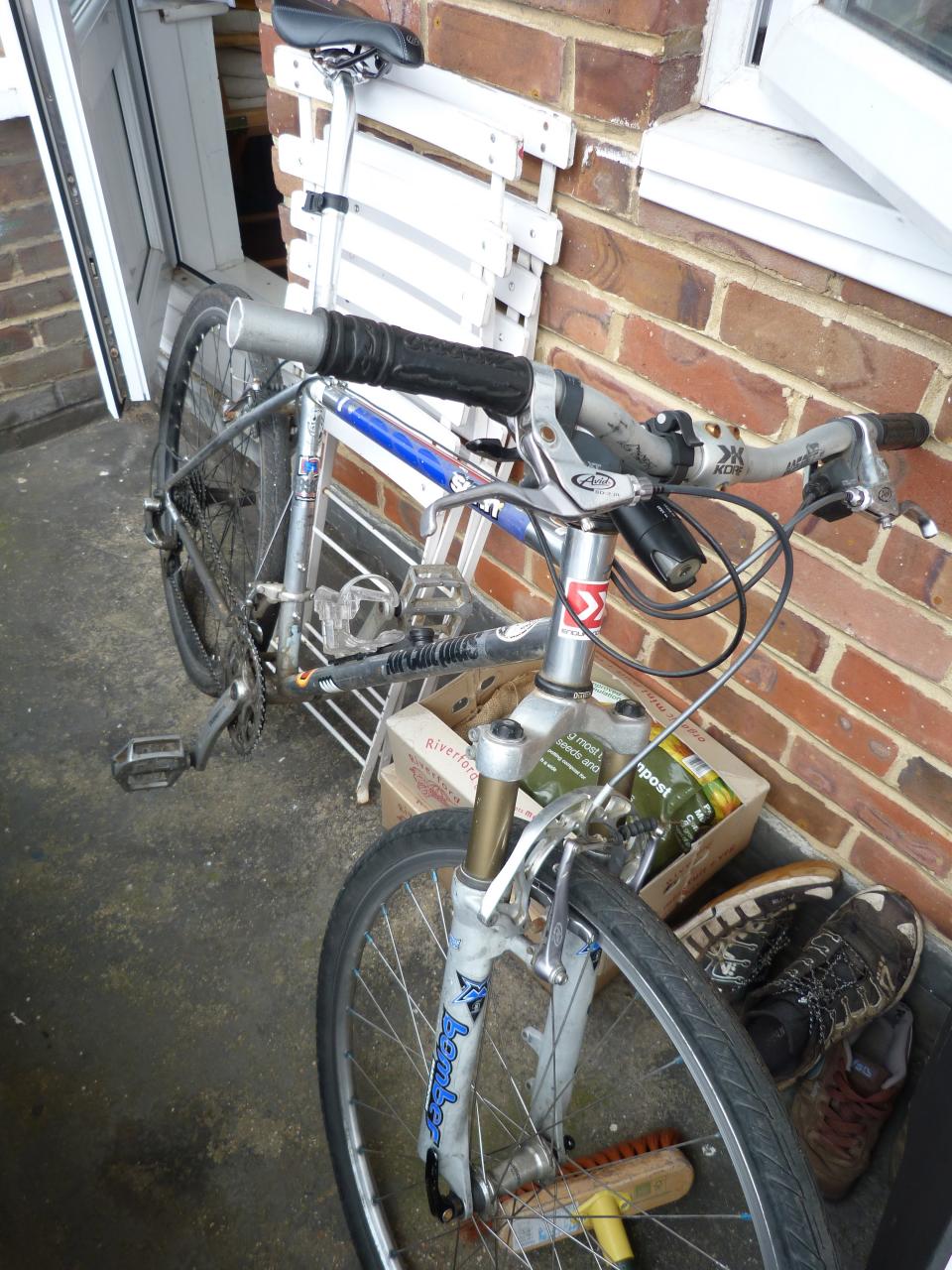 Immediate priority (after cleaning) is to do something to make it more comfortable (the frame is a little small for me), by bringing the handlebars up. This will necessitate a change in forks as I don't have enough steerer tube length left. Thinking of going fully rigid if anyone cares to swap a 42 cm fork for some Bombers in need of a service.
Original kit:
Avid SD brakes.
XT mechs.
Grigripz grips.
Not original:
Wheels (though the front has a Mavic 221 rim, as per original spec)
Marzocchi Bomber Z3 Light 1999 (have lifted front end about a cm higher than it should be)
Kore stem.
XTR brake cables.
Seatpost (26.4 mm!) and Bontrager saddle.
Club Roost handlebars (you can see where I took the brace off).
Cheapy Shimano chainset and cranks rather than Truvativ original.
Maybe the shifters as I believe it would originally have had gripshift ESP 900s.
Commuting tyres.
Immediate priority is to get it vaguely raceworthy, as I'm planning on entering some Adventure Races, but need to do so on the cheap. I usually do running races, but fancied a bit of a change before focussing on training for next year's London Marathon. So tweaking the position, knobbly tyres, and servicing the drivetrain are priorities.