Here we go then - bit of a pic heavy update. Frame arrived yesterday looking every bit as rough as I expected and I love it to bits already
.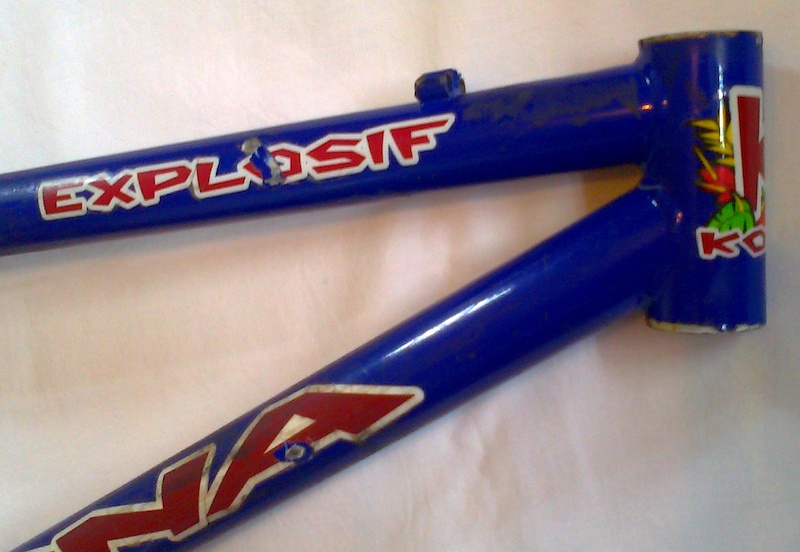 Downtube has a minor dent and a couple of very big badly retouched gouges . . .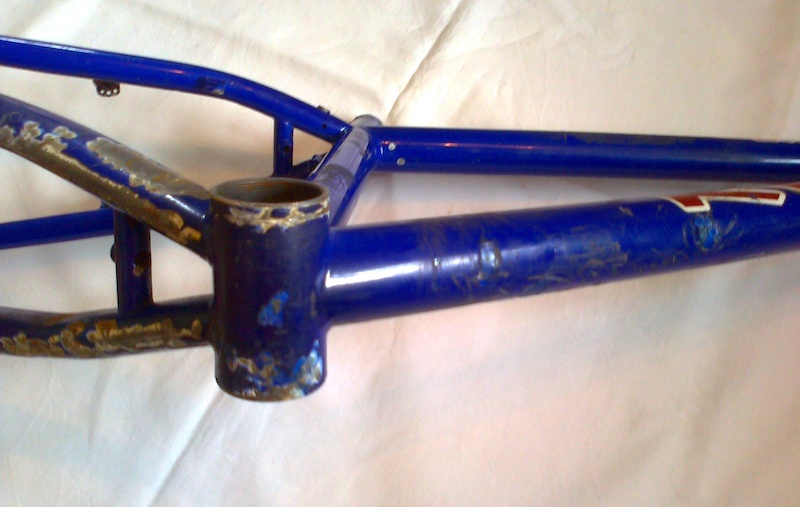 Seat tube has been roughly cut down to 13.25" so I think will need the slot carefully extending . . .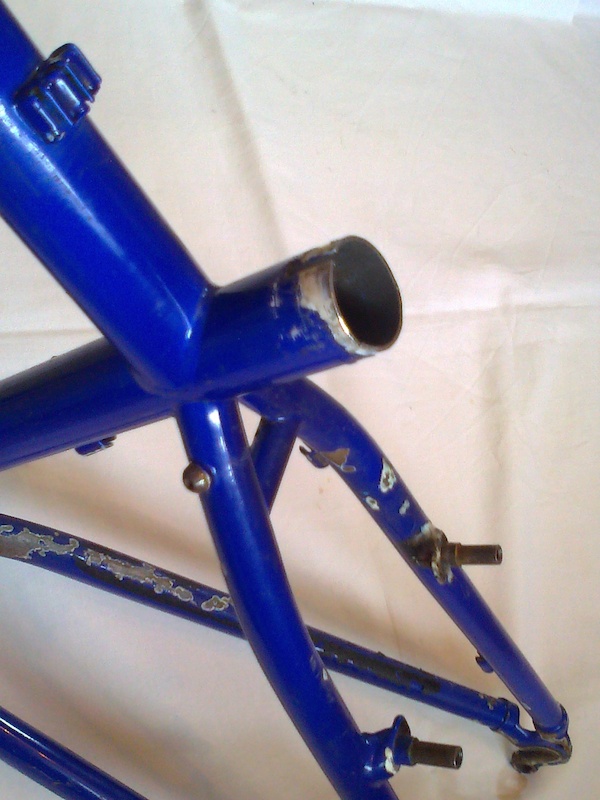 One of the brake mounts in pretty rusty but looks sound although there's a suspect looking crack at the top of the non-driveside seatstay - I'll keep an eye on that one . . .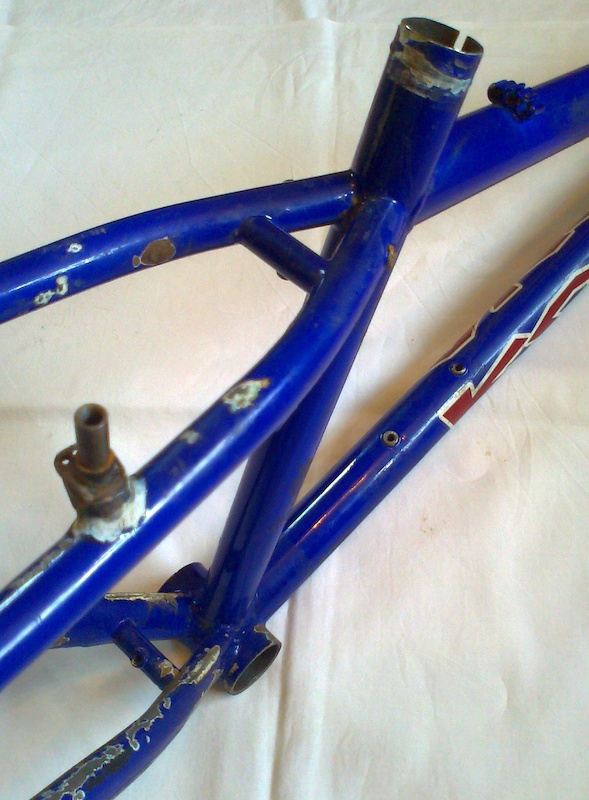 Dropouts appear to be sound although pretty devoid of paint . . .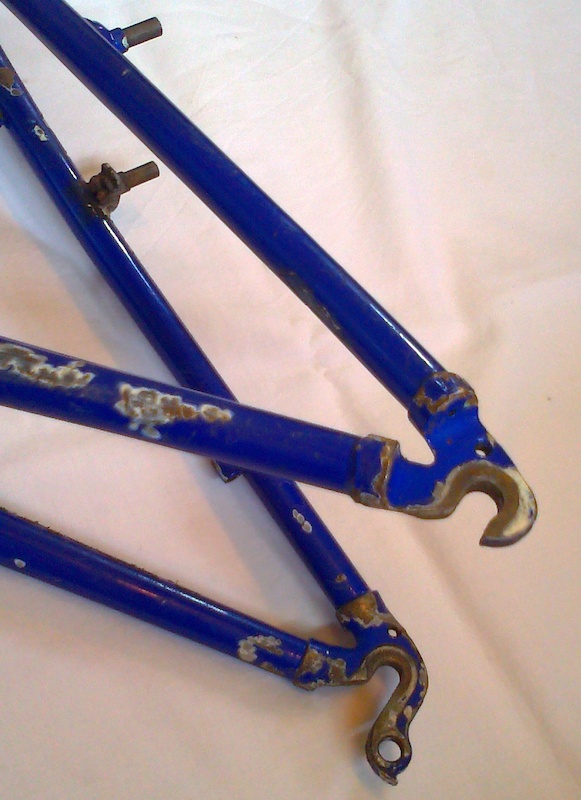 As mentioned previously, although it's crying out for a respray I really want to try to keep it original so retouching that lot of going to be a major challenge. The lacquer over the decals looks like someone has taken a sledge hammer to it (think broken glass) but I remember having a similar problem with my '98 Muni. Kona offered me the option of a replacement frame or team kit - I chose the latter as I couldn't bear to part with it and I loved that little frame until it died (along with its Indy Cs) in an argument with a storm drain
, This is going to be a bit of a tribute build to my old Muni . . . RIP Marshall Newt! I'll try and get an old pic scanned if you promise not to laugh.
Let the games begin . . .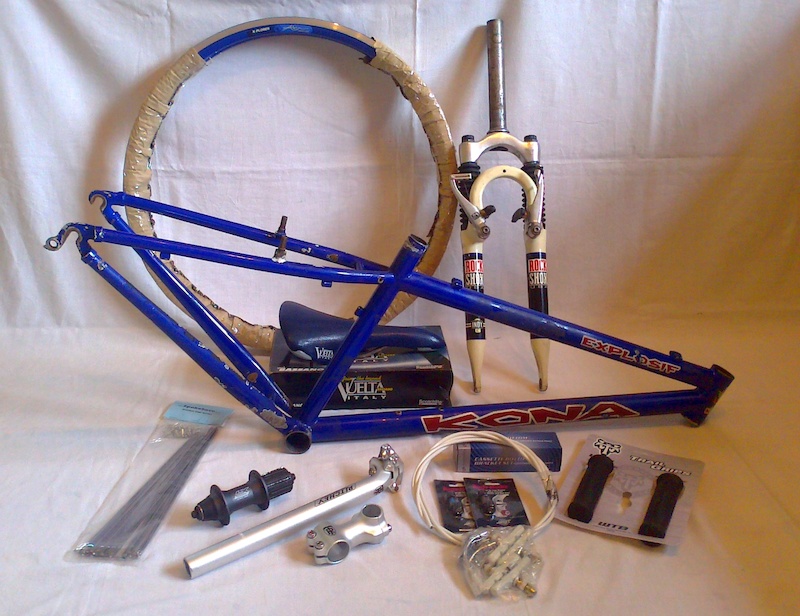 _________________
Welcome to the Hotel California . . .