It's another wheel update I'm afraid.
I finally got round to fitting the new wheels this morning which proved to be very easy. Despite being UST, the tyres went on no worries at all. I was also sad enough to weigh the old and new wheels.
Old front wheel
Old rear wheel
New front wheel
New rear wheel
Overall I'm really pleased with the new wheels. A weight saving here of 505 grams is not to be sniffed at. The Hans Dampf tyres on the way will shed another 200 grams plus whatever I save by going tubeless. These wheels are supposed to b pretty damn stuff so I should be able to have my cake and eat it...a strong but light set if wheels.
Old versus new...
All fitted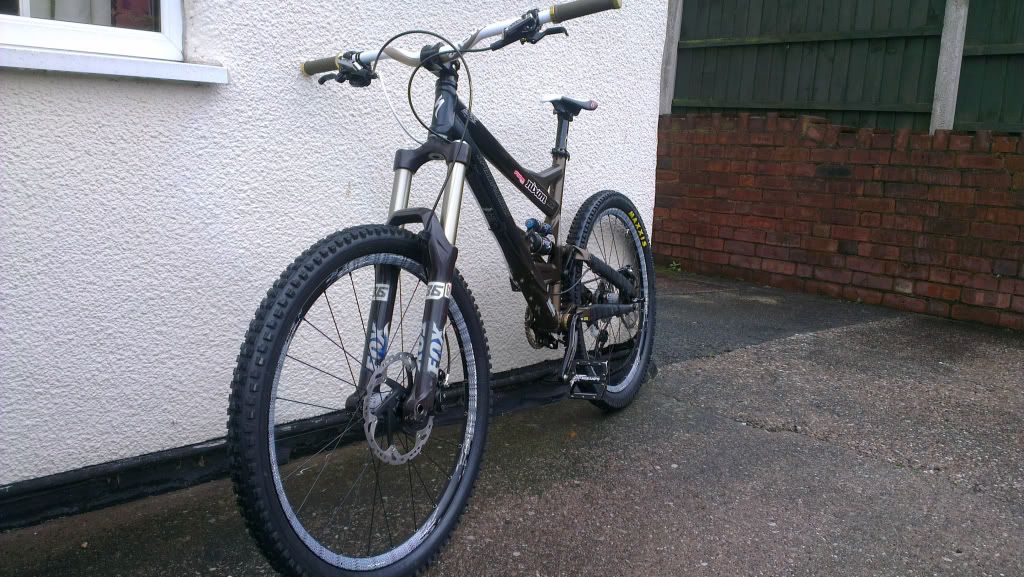 Hopefully I'll get our on it tomorrow to see what here like.

_________________
2015 Stanton Ti Switchback
2006 Specialized Demo 8
2013 Specialized Allez Sport
1999 Santa Cruz Chameleon
1994 Cannnondale Beast of the East (rebuild still in progress)