Time for another pic heavy update unfortunately...
I bought a cheapy Reverb from Wiggle the other week and got it installed before my skills day with Ed Oxley yesterday and a day in the Peaks today. Having been sceptical about dropper posts, I've got to say that I'm a total convert...they make life so easy. I used to spend a huge amount of time faffing with the height of my post because I hate riding anything fun with my saddle up high.
The post worked well straight out of he box, despite having to top the air up. Due the way I routed the hose, there was no need to cut the horror bleed the post. I bought a right hand lever so I could run it under the bars on the left side of my bars so its safe.
Here are the pics...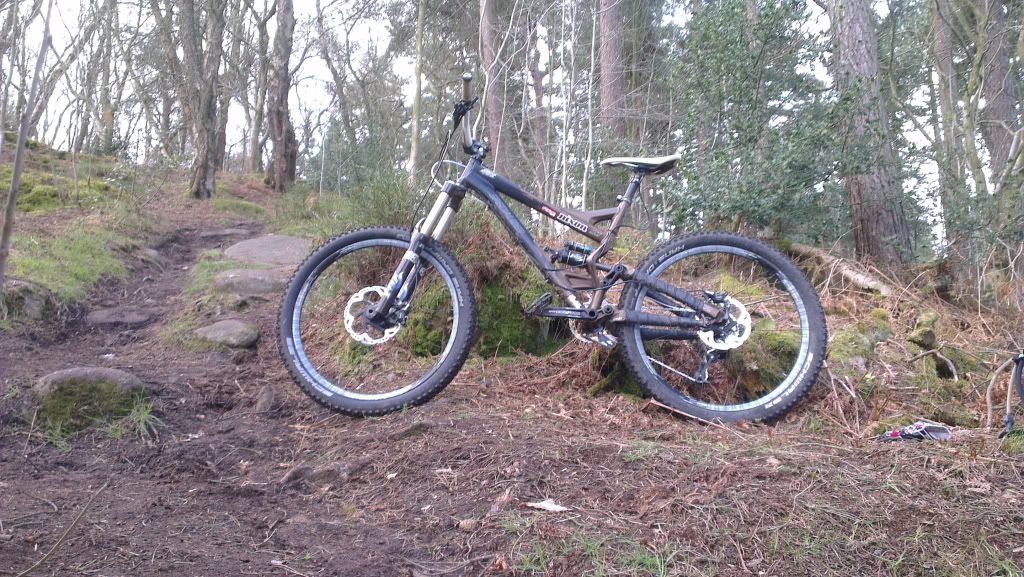 And some taken when mucking about with the filters on my phone...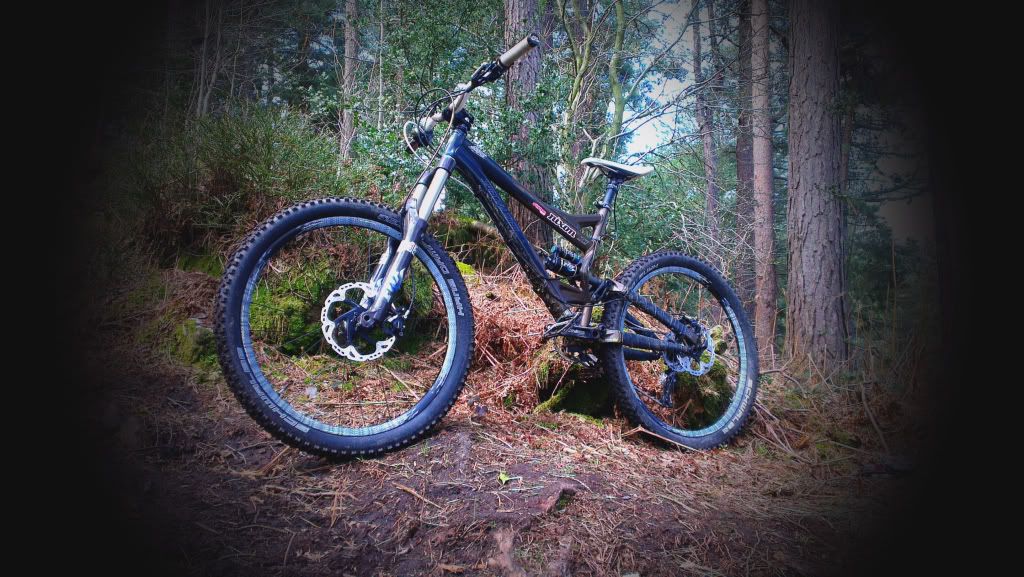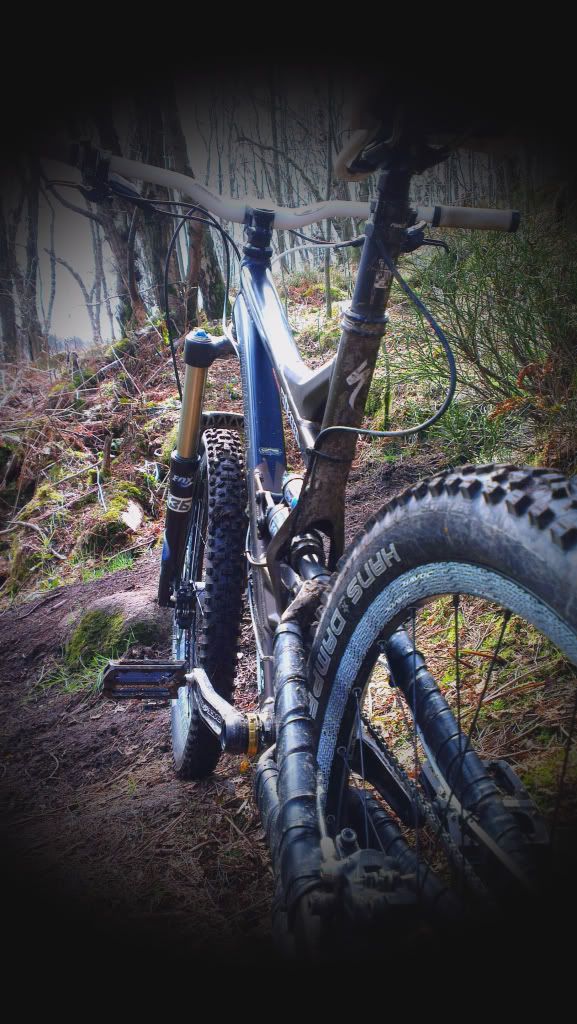 Th bike rode pretty well yesterday. I really enjoyed Hebden Bridge; the riding was great and so was the coaching from Ed. I genuinely felt faster at the end of the day and all it took was some simple tweaks. What I did notice at the end of the day was that my rear shock seemed to be sitting very deep into its travel.
It wasn't until this morning that I realised the shock was leaking oil from just behind the pro pedal adjuster. I guess after the hammering yesterday and over the last year it just needs some TLC, so it'll be getting shipped off with the forks this week for a service.
Only other change in the pipeline is a clutch rear mech... I noticed yesterday that the mech was slapping about a lot in the really rough stuff. CRC are due some in soon and will be jobbing them out cheap.

_________________
2015 Stanton Ti Switchback
2006 Specialized Demo 8
2013 Specialized Allez Sport
1999 Santa Cruz Chameleon
1994 Cannnondale Beast of the East (rebuild still in progress)