Couple of pics from Tuesday nights ride at Cannock - my bike in Cali mode (covered in dust...it needs cleaning, but everytime I do it rains so I've settled for a dusty rather than a muddy bike).
Only is an E13 LG1 chain device instead of the Blackspire C4 that is now on the Lopes. It seems to be OK, but is a lot of money for what it is and runs a bit noisily despite being aligned perfectly after many hours of faffing.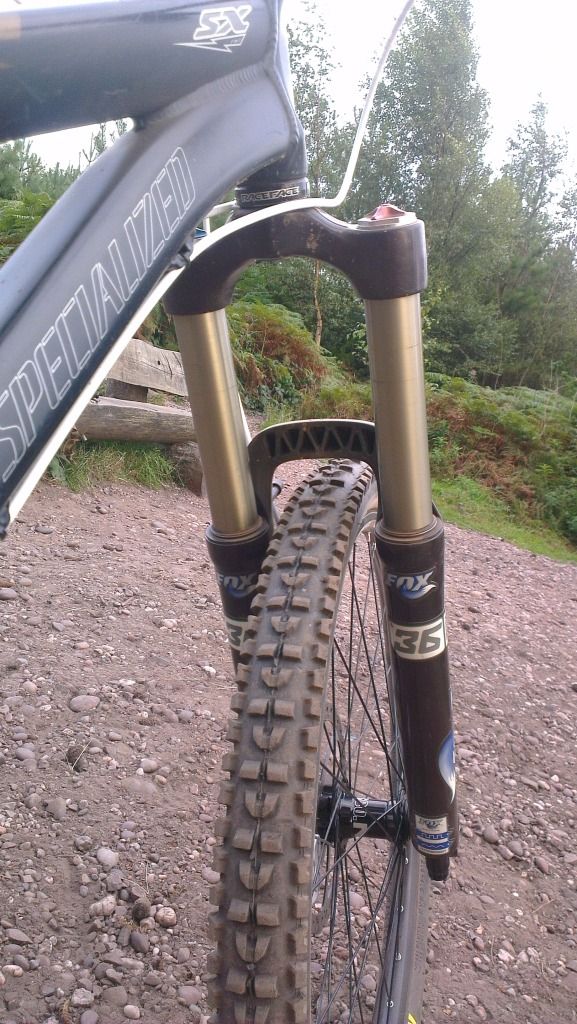 Still waiting to sort out my XT brakes. Hopefully they will be in stock soon.

_________________
2015 Stanton Ti Switchback
2006 Specialized Demo 8
2013 Specialized Allez Sport
1999 Santa Cruz Chameleon
1994 Cannnondale Beast of the East (rebuild still in progress)