Howdy everyone. Thought I'd post this as I have some time to kill and took it out this morning
Got this around 2 years ago as a replacement for my bright green Kona Muni Mula which was stolen in France
I was new on Retrobike at the time, plus I fancied something modern and that I could ride straight away without anything being needed.
The frame is standard Kona which I was pleased to find out hasn't really changed much. Stock were some Dart 3's - ok forks but fairly heavy, plus was not convinced on them when braking as the stanchions are quite thin. Cable discs were also ok but wanted the reliability and fit and forget of some 'proper' discs.
Anyway, long story short, have upgraded to Reba's (absolutely amazing), got some nice Easton bars, Avid Juicy 3 and Hayes Stroker brakes (£20 quid each new but at that price but I thought why not, I can cope with them being mismatched!)
All drivetrain is Deore and fully functional over the past 2 year, hasn't missed a beat.
Finally, upgraded tyres and got the obligatory charge spoon. I picked this up for £400 new and have spent around £300 on upgrades, maybe a little more. But I personally think the spec and ride is now up there with £1000 hardtail, especially considering the poor spec on 2012 bikes from what I have seen.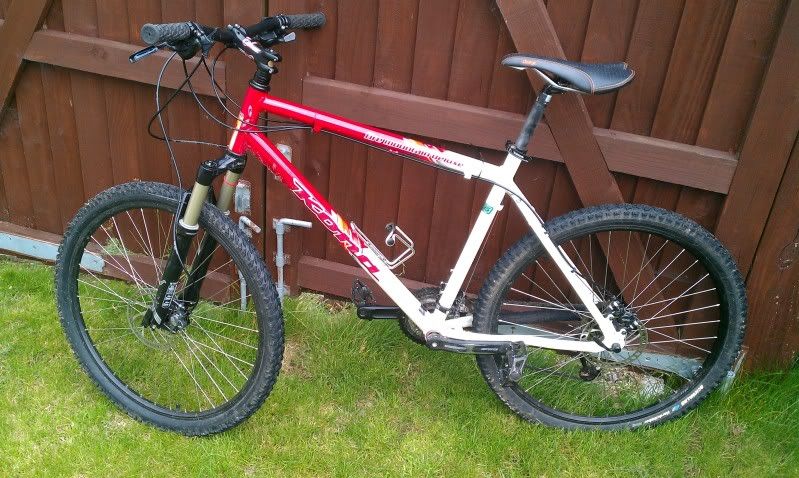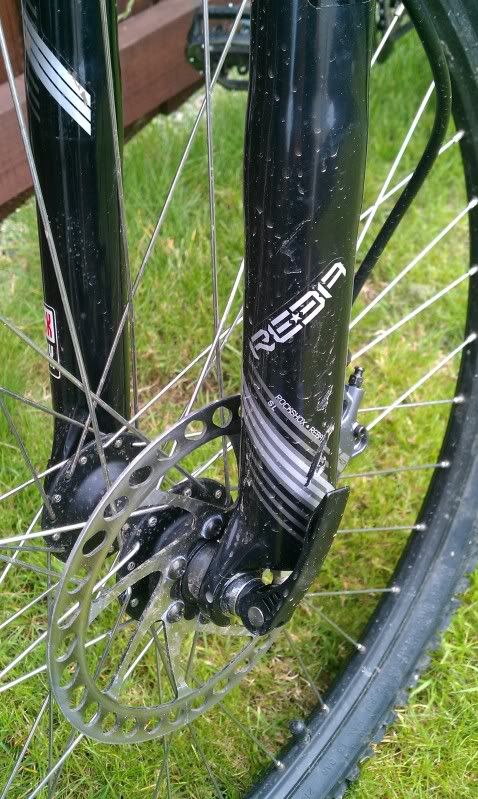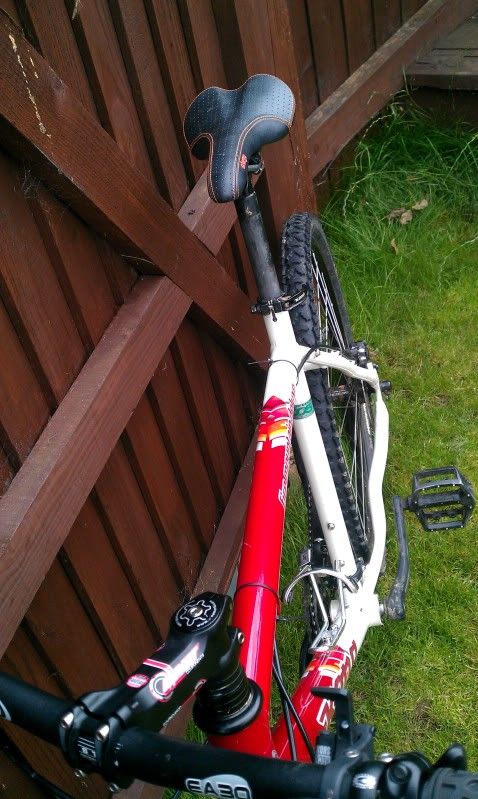 Hope you like. Think the colour scheme, whilst a long way from Kona's best, is a lot nicer than some of the new bikes you see.