Few pics of the bike with forks, wheels and tyres fitted.
I also had a fiddle with some of the editing tools on Photo Bucket.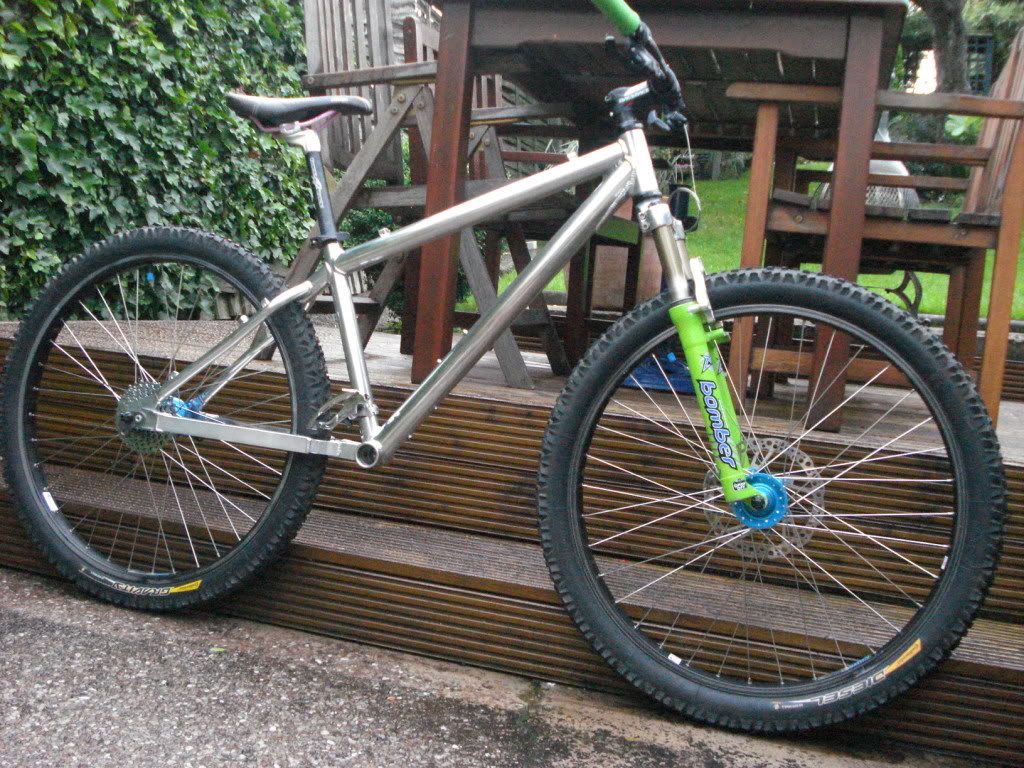 I'm pretty pleased with it so far. You'll have to excuse the massive front tyre - it was all I had lying around the garage. I have a 2.3 Conti Gravity on order to match the rear tyre. The X-Lite rims give tyres a HUGE profile.
The steerer tube and seat post need cutting down too, which I'll do this weekend. I'll also fit the XT rear mech I have.

_________________
2015 Stanton Ti Switchback
2006 Specialized Demo 8
2013 Specialized Allez Sport
1999 Santa Cruz Chameleon
1994 Cannnondale Beast of the East (rebuild still in progress)