Not too much more progress because the SX has darined funds somewhat this month....
I have polished up the Bomber's that I bought from Pink Bike, but am pretty disappointed with them really; I knew that the finish had corroded / tarnished somewhat, but I wasn't prepated for the areas where the ali has flaked away (see pics below). The dilema now is to stick with them to get the bike built or to ditch them and source something else. Hmmmm.
The only good news is that the top caps clear the downtube. However, sourcing a 20mm conversion kit for the Big 'Uns the bike came with is proving impossible, so this may force my hand somewhat. These forks were never meant for this bike, but I got some 03 Z1 FR's for my P1 at a price that was too low to resist!
If anyone has or knows someone with a 20mm conversion kit for a front Big 'Un please give me a shout.
Anyway, a few more pics.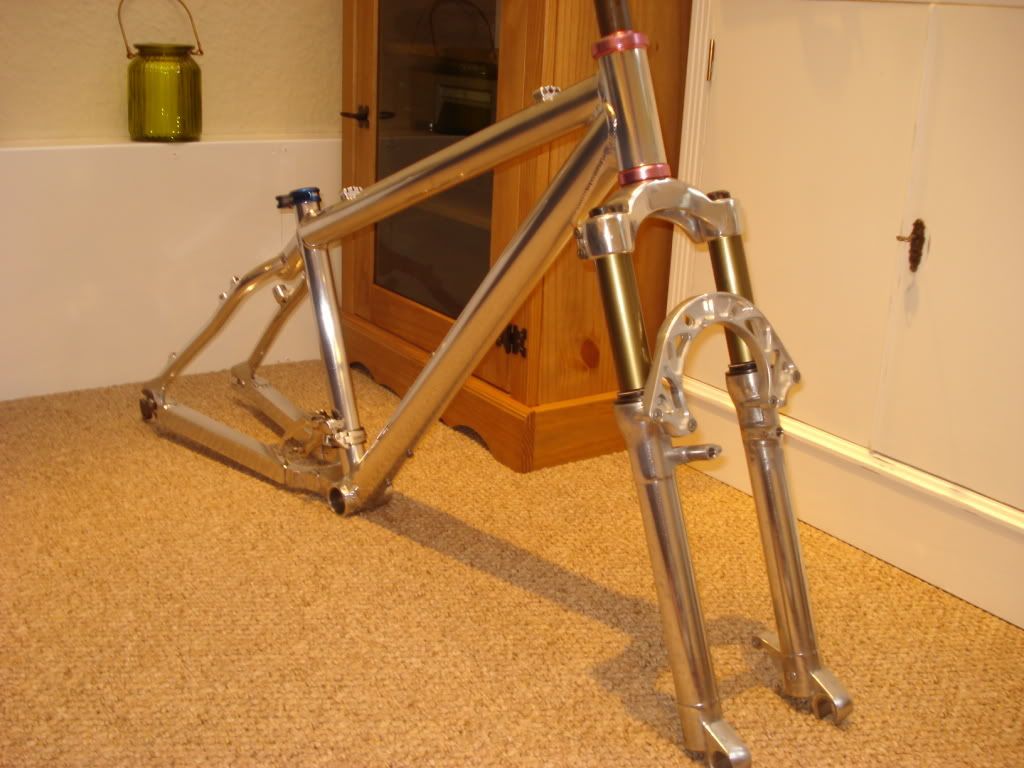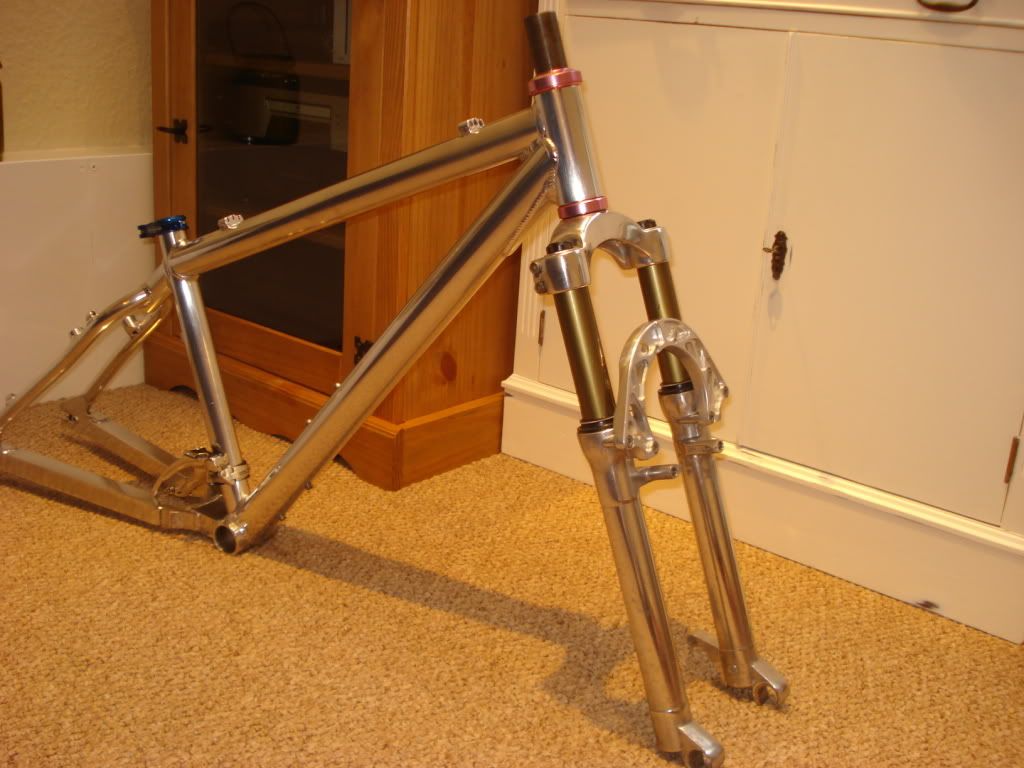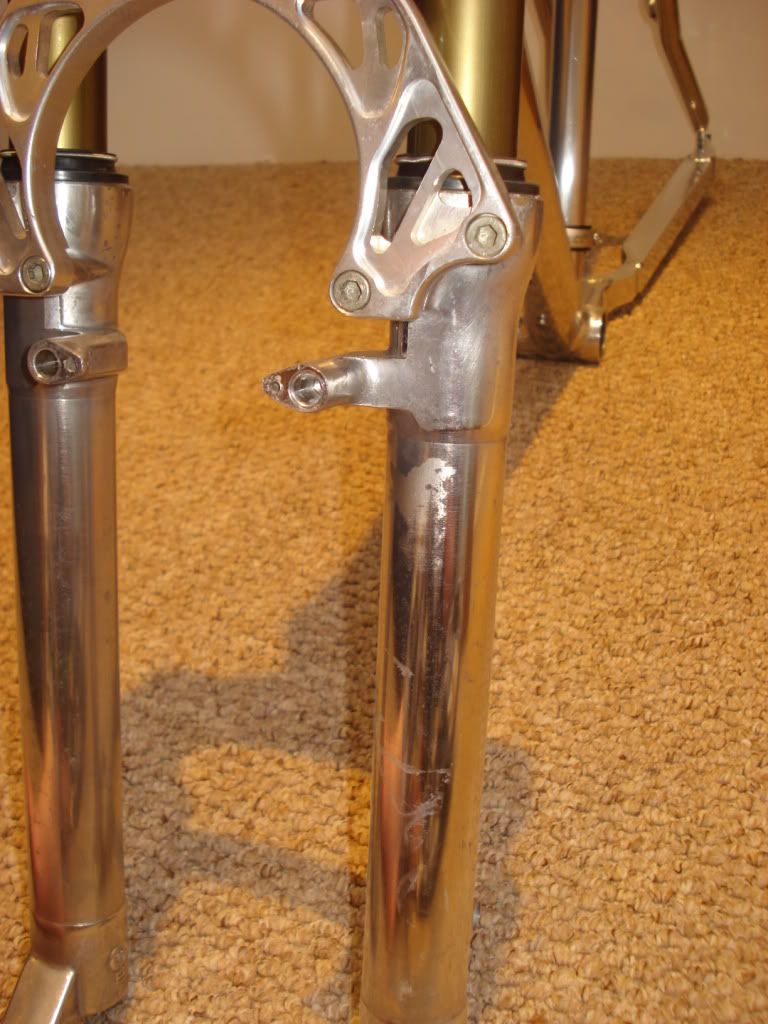 Hopefully, next time round I will have sorted the custom decals with Gil_M. I have also decided that the pink headset is going, so will replace that with a blue Hope one to match the seat QR.
Thanks for looking.

_________________
2015 Stanton Ti Switchback
2006 Specialized Demo 8
2013 Specialized Allez Sport
1999 Santa Cruz Chameleon
1994 Cannnondale Beast of the East (rebuild still in progress)