Had this beast for a while now, only used it properly once at Glentress, thought about selling it but i'd never build or own anything like it again so decided it's a keeper
even if i dont have the skill or bottle to use it to it's full potential.
Had a few problems recently with the brakes and rear shock, 100% sorted now so i thought i'd celebrate by posting some fresh pics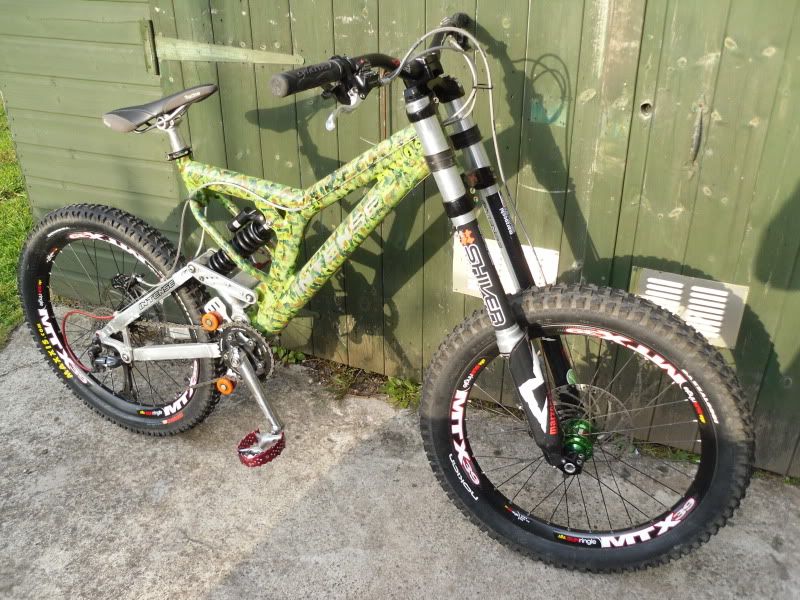 Built it with 24" wheels so the medium frame would better suit my 5'7" height, not had any problems with this despite the frame being designed for 26's, rear can still take a 2.7 wide tyre, used a 24"x3" Nokian tyre on the front.
Camo paint was done with Humbrol model paint and sponges, then gone over with plenty of Plastikote laquer so it's pretty tough and seems to be lasting well.
Has Intense stickers on it for now as these are easier to find than Club Roost ones.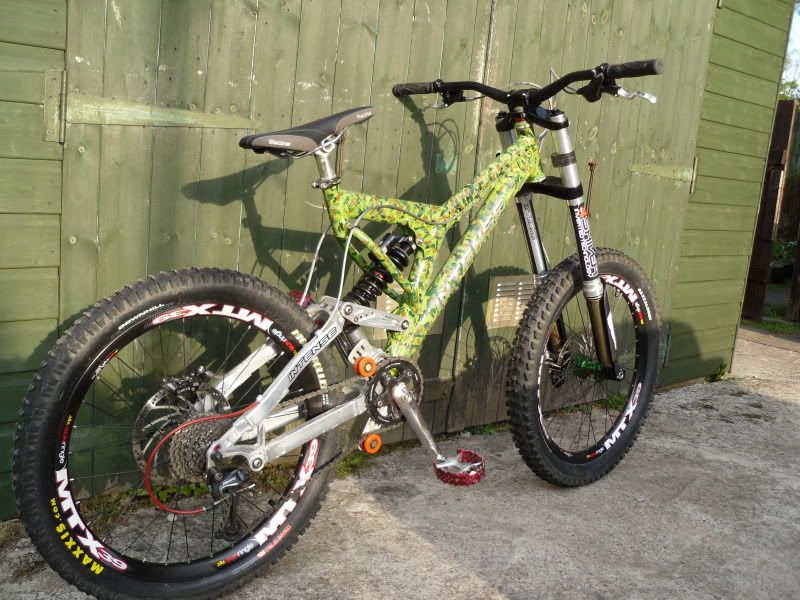 Monster Hope six pot brakes (Mono Six's) with 203mm rotors front and rear.
Have the proper Hope adaptor for the front (Shimano one in the pic) not got around to fitting it yet.
RockShox Pro deluxe rear shock.
Green FSA headset, colour matched camo head bolts.
Have a 200 yard steep technical drop in my local woods, going to throw it down that a few times later thismorning to try it out and blow off the dust