Firstly, i hope i'm in the correct section. I was sold the frame as a 1998 model, although its running a different livery to another '98 stab i've spotted! Perhaps a kona expert could clarify the date for me?
So heres a few pictures as the bike sits at the minute, its quite a mish mash of parts that have been accumulated over the years. I've had the azonic double wall bars since i was 15, nearly 30 now!
The frame itself has one issue, rear seat stay pivot is cracked. It has been repaired in the past but the crack has repeared!
At the minute i've reached a crossroads with the bike, i'm using it very little after a house move has taken me quite a distance away from old trails and to be honest i think a hardtail would be much better suited to be needs at the minute (maybe i'm just getting old!
)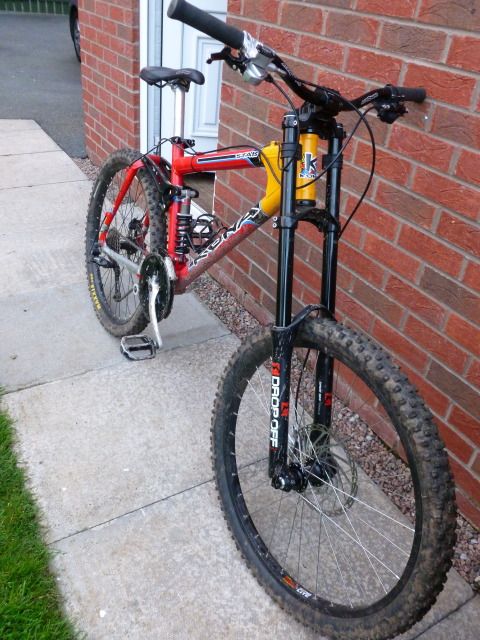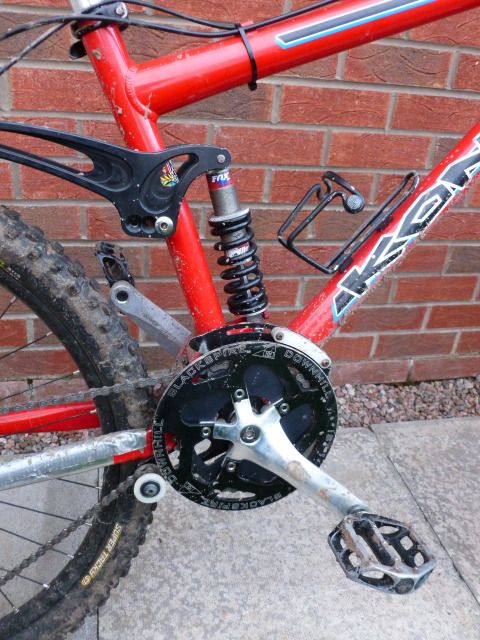 and the damage.................