I found a couple of pics of a Zaskar I built a few years ago.
Shimano free 'natch' and weighing less than 17lbs. It was hard to keep it in a straight line when faced with anything bigger than pebbles, but it was fast as hell in the swoopy stuff!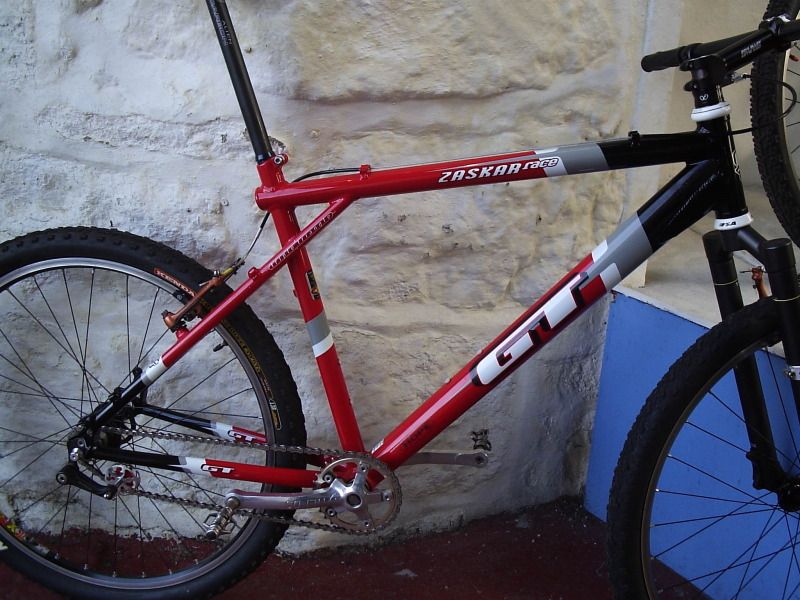 I did feel unclean building an alloy GT, but hey you know me? open minded al!!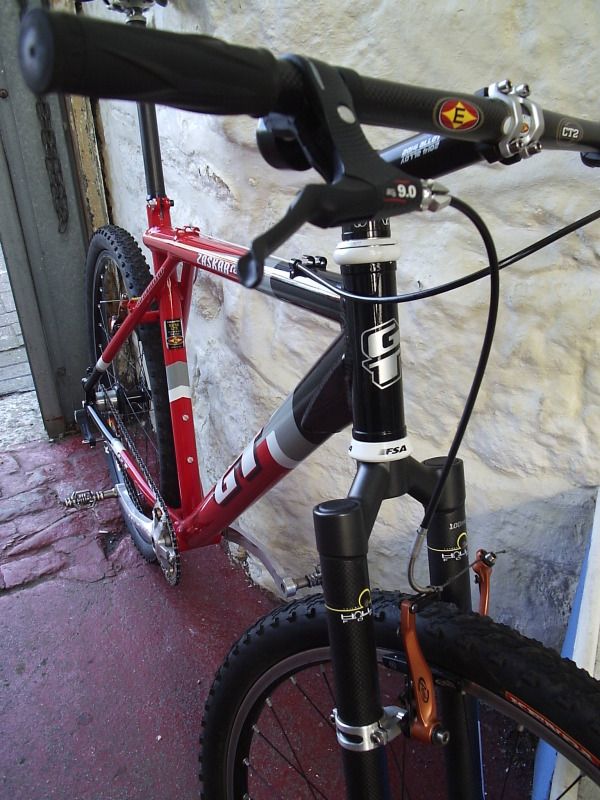 al.

_________________
Hell no! I don't actually ride a bicycle.

'91 Haro Extreme Titanium, '93 J.P Morgen, '93 KHS Montana Team FXT, '95 Pascal Blanc Explosiv, '95 Softride Contour Powercurve '93 Trek 9000, '91 Cannondale M500, '96 Barracuda Tia 'hot rod', '89 Muddy Fox Courier Comp, '99 Sunn Exact Disc, '91 Carrera Katmandu, '92 Alpinestars Cro-mega LX(Projects) '90 Fausto Coppi 'Elegent' '89 Rudge bi-frame, '95 Kawasaki KMB 450, Ferraroli California Performance, 50's Rudge 'hot rod', '85 Schwinn Cimarron. '89 Laiti Mono, '97 Haro Escape, '93 Ridgeback 704 TX, '91 S-Bike Cromo, '93 S-Bike 808.