Tensioner was giving enough wrap so bit the bullet and ordered a Paul's Melvyn no bad thing as trick as hell!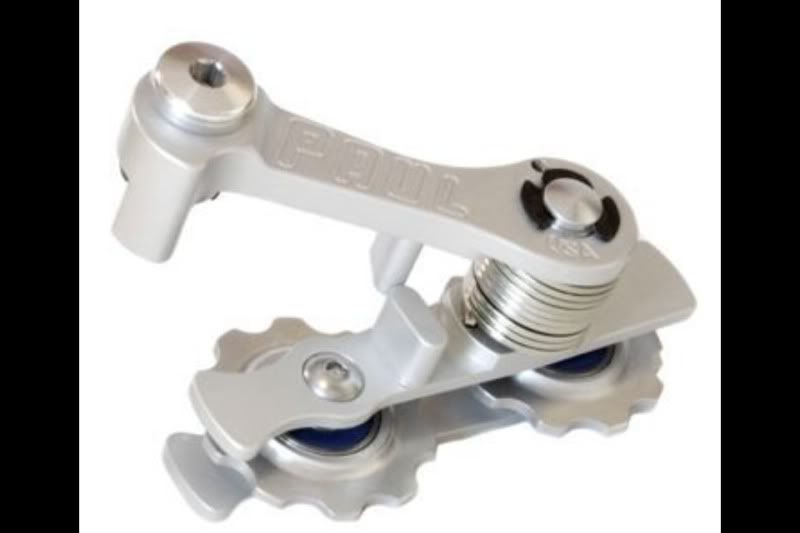 Also took the plunge and 'jonsey' modded my cranks. Cut the outer ring tabs and shaped the remaining spider. A few hours of polishing later and they look like this! Also added a hbc 32t ring.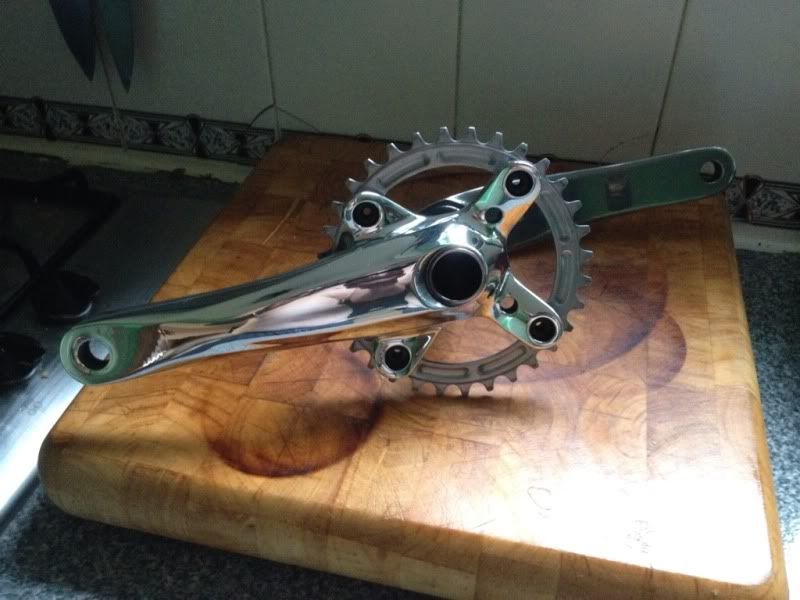 Some decals arrived so were duly fitted the swing arm stickers will be fitted once I finish the polishing of the arm and the seat tower.

_________________
Breezer storm 1994
Yeti arc 2005
Mountain cycles San Andreas alfine! 1998
Raleigh lightweight mtb 1988
Kona Lavadome 1990
Surly karate monkey monstercross ss build