So I'm a sucker for oranges, I currently ride a 2006 Rocky Mountain Slayer for my general XC/AM/DH adventures (does everything brilliantly), but I fancied a full on downhill bike, I love Oranges and had tried a 224, which I really liked, but couldn't really afford. I managed to get an orange 223 DD (the rare one with 1.5" head tube and front mech cable routing) relatively cheap. I think it's a 2003/2004 model, so fairly retro to me! It has relatively modern geometry though for a bike of it's age, so hopefully it should ride pretty well! I've bought most of the components used and also used a lot of stuff that I had lying about, so the full build hasn't exceeded £600 I don't think. Just waiting for the fork to turn up now (monday) and then I should be good to build it all up!
Here's a photo after I fitted the cranks/chain guide. I'll post some more up once it's built.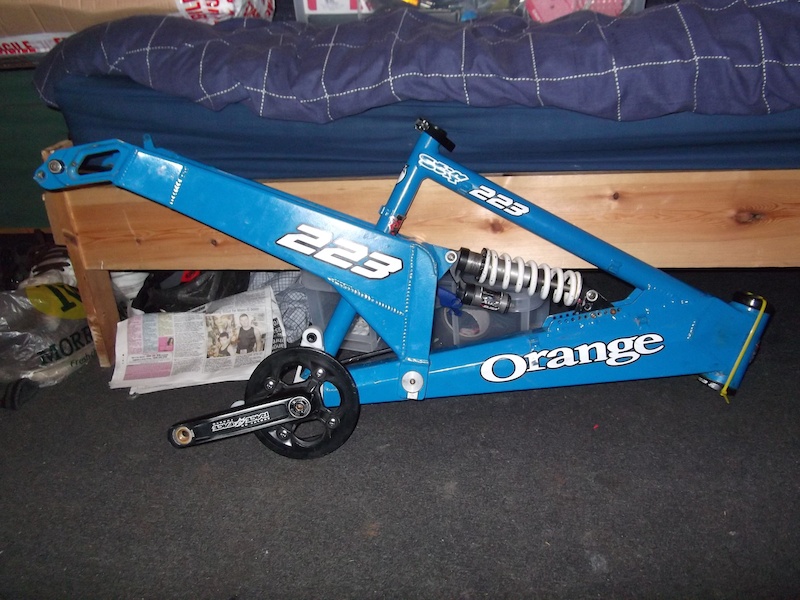 Also, here's the Slayer, if anyone is interested.