Thanks for the pics 13. Reminds me of how much love I had for racing downhill in the late nineties. I packed up my bike and tools and moved to another city 800 miles away to live in a basement and be closer to the race scene. I wanted to work in the industry, but never could land a position. It wasn't until ten years later, I got so disgusted with the culture in architecture that I quit and started my own bike shop. After five years with the shop, I realized I still want to design bikes more than anything, so I'm starting a bike company. Better late than never!
Thought I would share one of the major sources for inspiration on this Rotec restoration.
I have been overhauling my Yamaha YZ250 this winter also.
Before: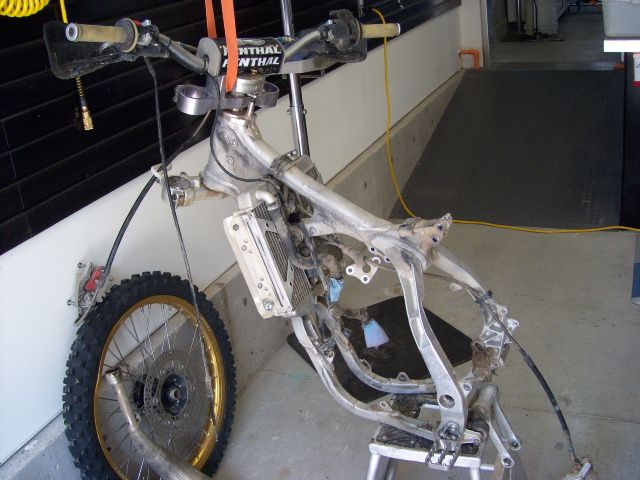 After:
It is possibly the most highly modified 2005 yamaha yz250 in the world. My moto buddies call it the Frankenbike. If you are familiar with these bikes, try spotting some of the external differences.
There are parts on this bike from three other Yamaha models. The latest being 3rd, 4th, and 5th gears out of a WR450 since I just did a top and bottom end overhaul.