Update:
After a few hours of looking through catalogs and images, I ordered a MRP chain guide. The BB mount MRP Mini G2 SL looked like it had metal in the right places so I could drill some holes to index the guide with the existing Rotec guide mounting locations.
Here is a shot of the guide installed. I was able to use two of the three swingarm guide mounting locations along with the BB mount to create a sturdy, slip free install: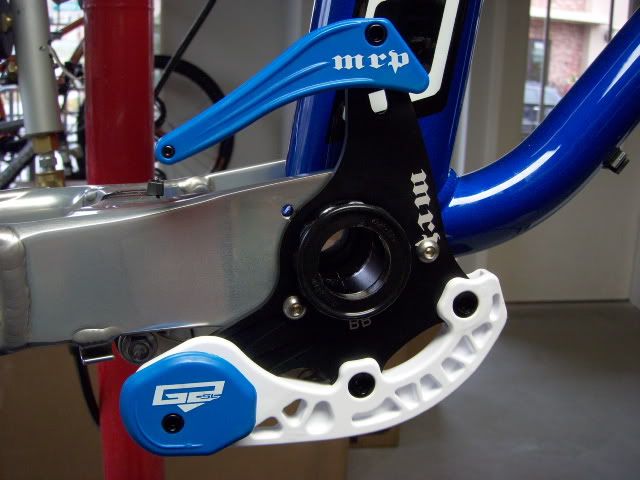 Keep in mind the Rotec was ahead of its time with a direct mount chain guide design that predates the ISCG standard by several years.
Here is a shot of the guide, cranks and chainring installed: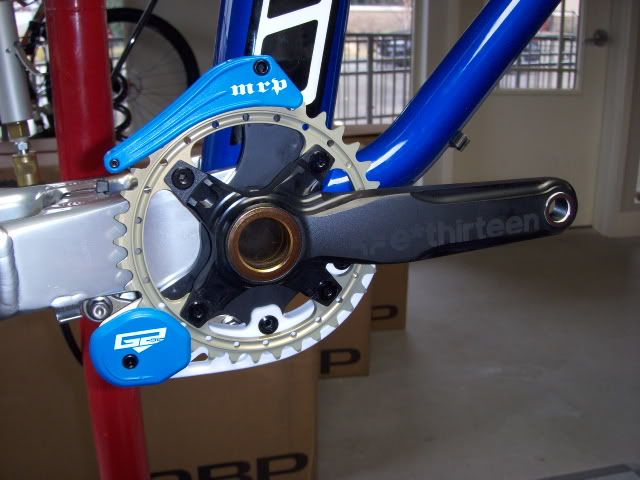 Another interesting detail is the BB shell width of 80mm. The 83mm BB width standard did not exist back then, but is THE standard for DH bikes now. I was able to run modern cranks with nothing more than the addition of a 2.5mm spacer on the non-drive side.
Considering all the modern details found on these bikes, the Rotec guys may have had a time machine hidden in their facility. I remember back in the nineties and all the negative comments I heard about how Rotec bikes had funky geometry and were too radical. The only real problem with the bikes was that it was released fifteen years too soon.