Update:
My collection of White Brothers forks is getting ridiculous. I keep buying forks and they keep turning out to be rubbish (at least for my needs)
Out of this pile, all I will use are the white stanchion guards... Everything else will be sold off.
Since I could not find decent quality used parts, I ordered some new parts from White Brothers (they forgot to ship the damper side top cap, so waiting on that). They will be sent to the anodizer and then returned to WB to be assembled into a brand new Groove 180 fork.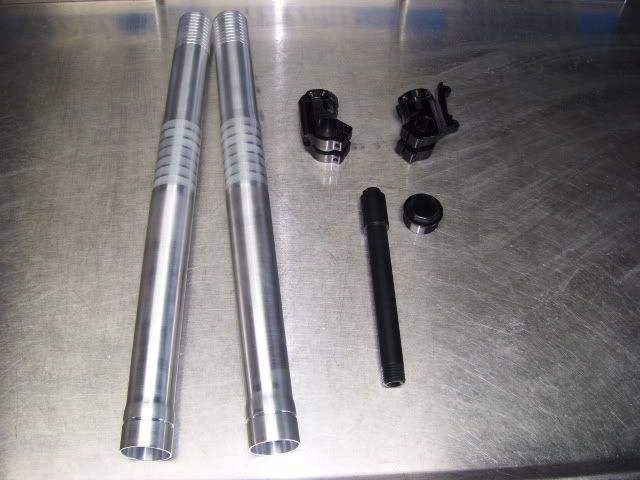 I finally sourced a decent rear hub (Thanks for your help Steve!) with a 12mm axle. I also have a 185mm rotor to match the front.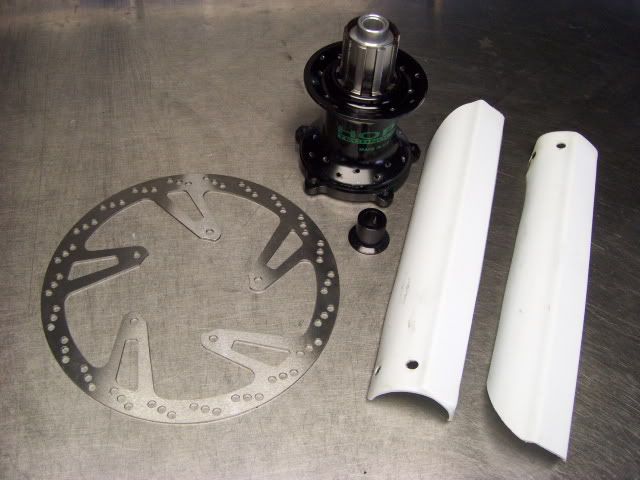 And last but not least, some pics of the main frame at Spectrum Powder Works:
The blue is semi-transparent so you can see the grain of the aluminum through the paint.