Sorry to keep you guys waiting so long. I appreciate everyone's enthusiasm!
I'll let the pictures do the talking: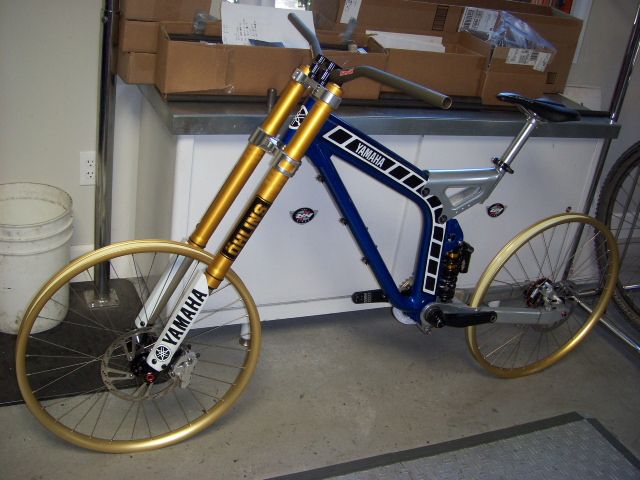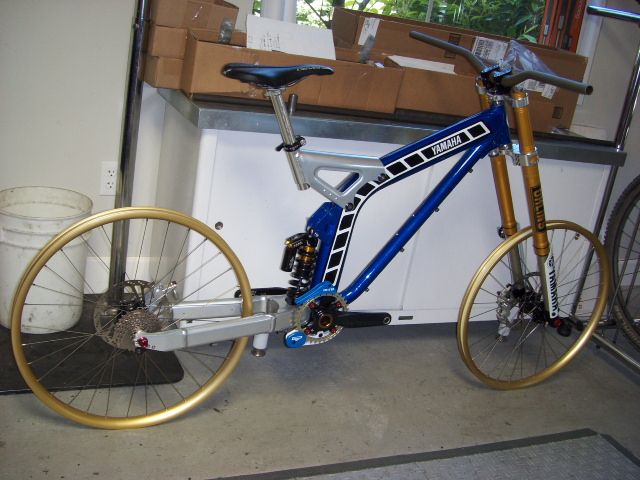 I'm pleased with how everything is coming together.
I was going to do "KAYABA" decals on the fork, but the gold ano turned out a very Ohlins color that matched the rear shock, so I had some custom Ohlins decals made up. The Yamaha decals on the fork guards are stock items I found on ebay.
One thing I'm not sure about is the DH04 front brake caliper. It is a #3 and requires a +20mm adapter. With it all bolted up it looks pretty awkward. Unless someone can help me locate a #8 DH04 caliper I think I'm going to install an Enduro 4 caliper that I have instead.
Remaining parts that need to be ordered are tires, rear mech (waiting on a SRAM with clutch) and shifter.
Hoping to have tires and brakes installed next weekend.