Anthony wrote:
Maybe the Spice is a bit underrated, just because it was cheaper than some of the other bikes, but in 1998 it seems to have been the same Easton frame as an Element Race, and good to know it was also built in Delta. With the more capable fork it must be a really nice bike, not to mention being such a nice colour.
I totally agree. I happened to find that particular Spice in my size and am just in the process of building it with parts it deserves.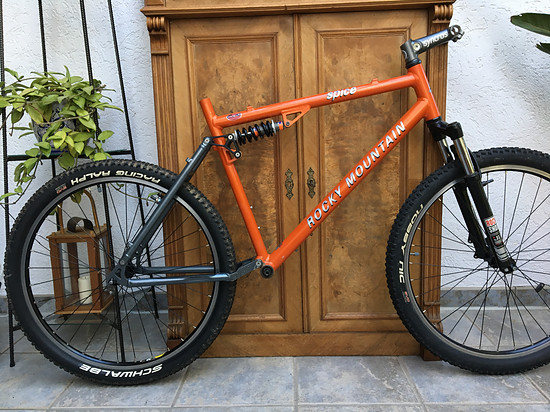 For sure the fork will have to go, as the shock has to make room for an air dampened one. Wheels will be others, too. Especially because of the colour I look forward to having that completed and ride it in the sun.
Cheers,
Thomas