Finally did it, rebuilt the Pegasus with gears, but with a twist.
As a Singlspeed pushing 38x19t I can get up almost anything on the Pegasus in my neck of the woods in Holland. But to take her along for the group ride I need to make enough speed on faster farmers tracks connecting the proper trails. All I would need is a couple of gears to get up to say 30ish kph. The Pegasus rear wheel is on a dedicated SS and I ended up fitting the core block of a 9-sped cassette 15-17-20-23 plus a single 13t cog on the short body. And for good measure added some suspension to the front end too. Looks like this: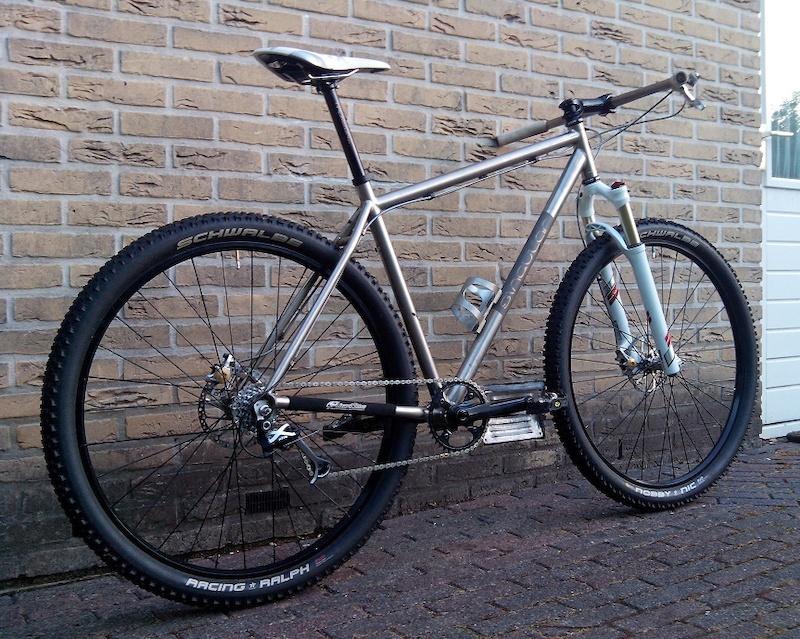 Manitou crown a good fit for Ti and steel frames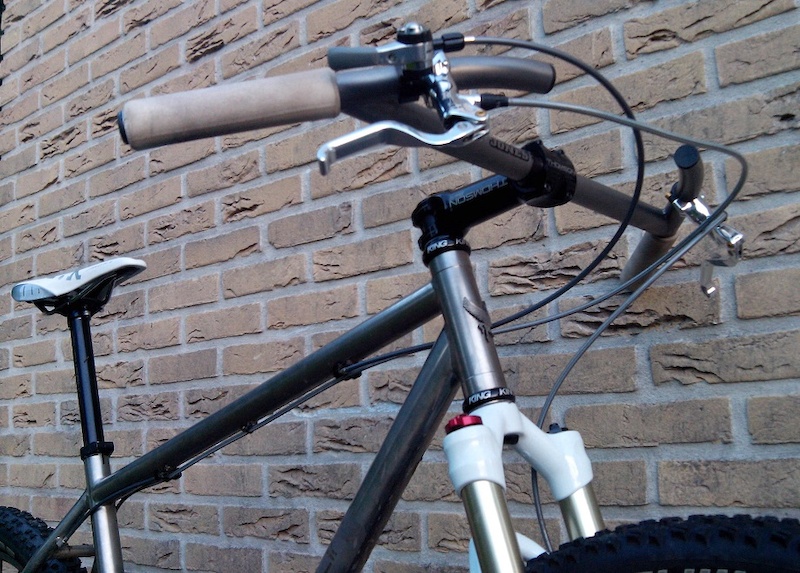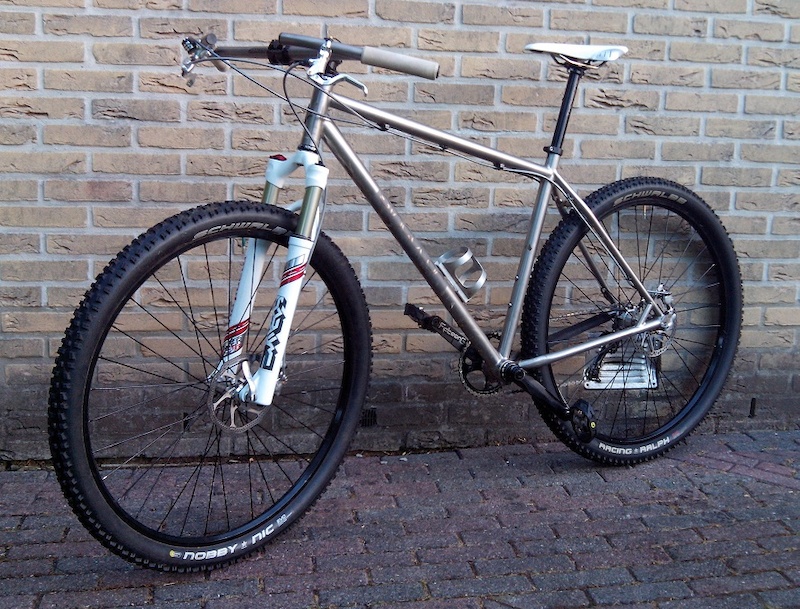 One more, looks long due to handlebar turned in a little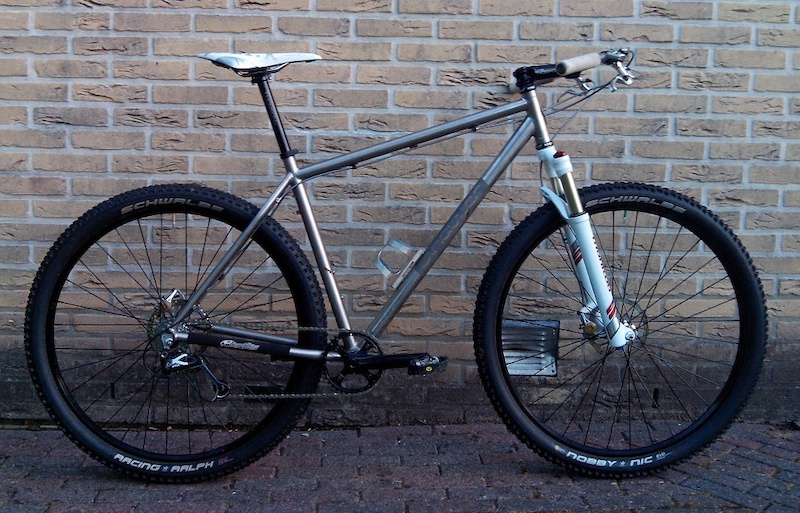 And the gearbox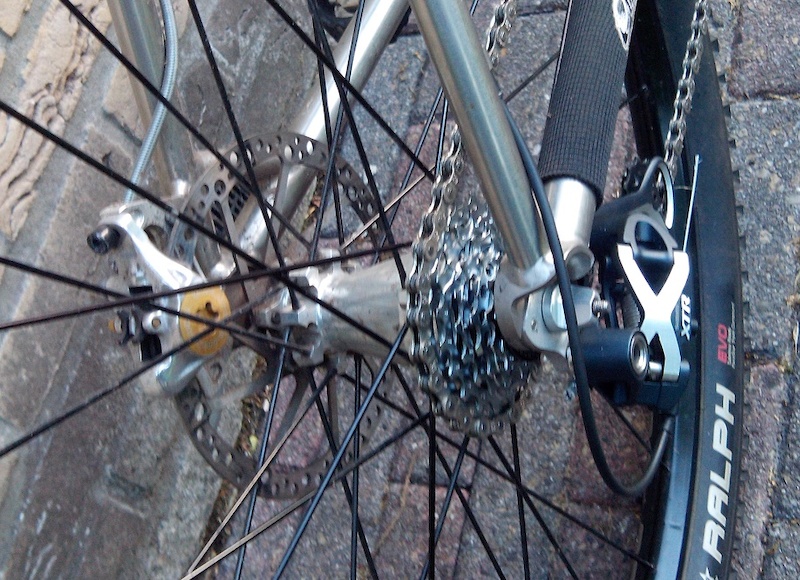 Enjoy!!

_________________
Common sense was never common

looking for:
28h silver rear Suntour hub
32h Ritchey champagne WCS front hub