Went back out alone today to test those BFLs on the stickier tidal mud and flood lands, really messy stuff.
The tires were at 6 psi, never stopped but spinning too much, if the tire was rotated opposite way and dropped to 5 psi it would be much better.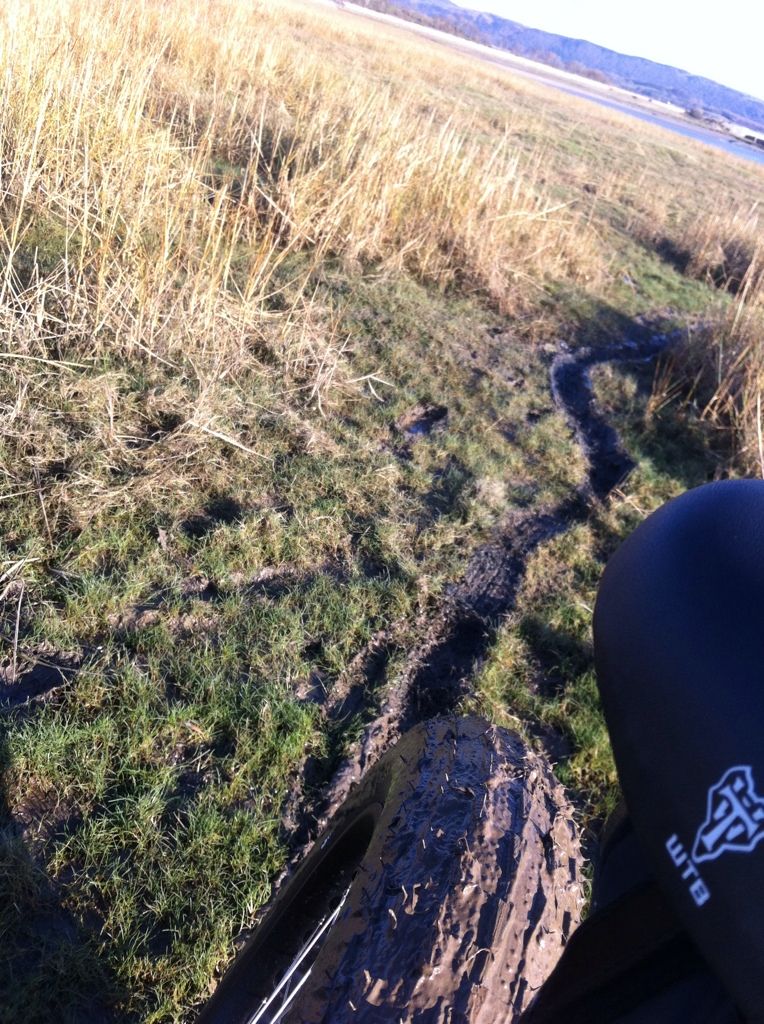 The stickier heavy tidal mud and sand mix causes havoc, even with fat bikes, pugsley can't handle this as well as the moonlander, dropped to 5 psi, but despite sinking when you stop, it simply rolls out and picks up speed, floating along really well.
Soon as you stop, it sinks, low gear, pull out and again, flotation does the work......
Went to local bike shop on the way home as he's interested in fatbikes, DC cycles, Ulverston, good gossip and also turned my rear tire around for free.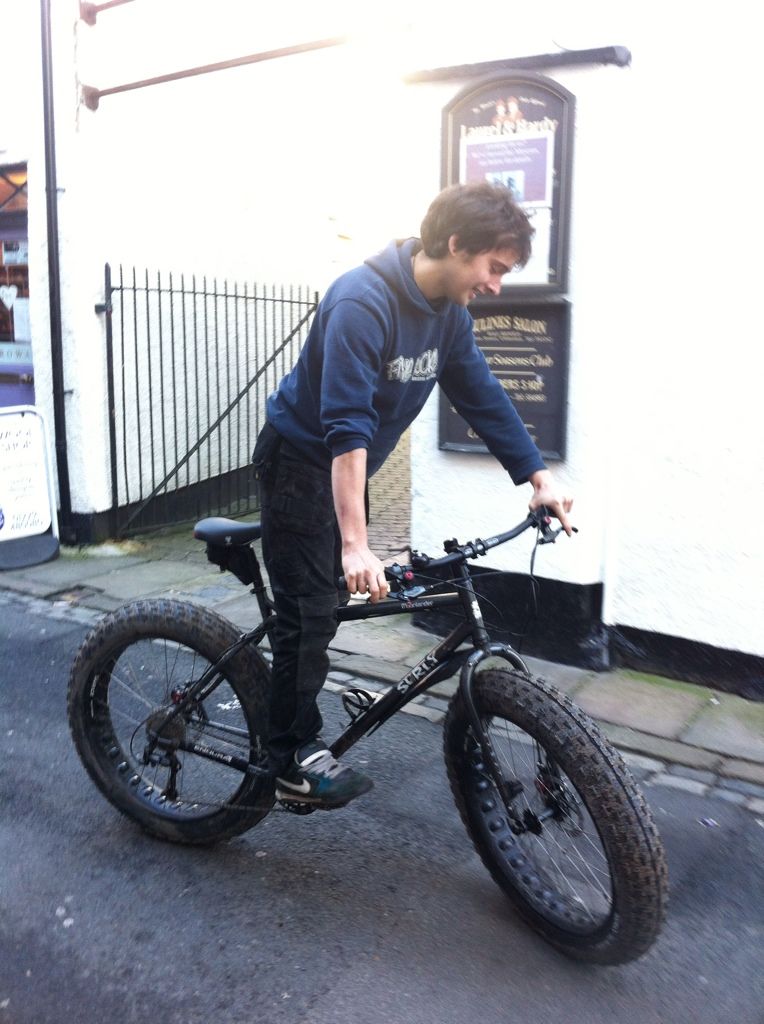 Looking forward to seeing what 5 psi, and reverse BFL does tomorrow.
I was surprised at the low pressure already in the tubes, I never checked the pressures, simply built the bike and rode it. I'd of guessed they'd be 15-20psi as they were solid, surprised when we checked at the shop.

_________________
2014 surly straggler
2012 surly moonlander

14 badboy 14 carbon beargrease 13 jones spaceframe 14 straggler, 05 pugsley, 13 pugsley, 12 moonlander, 13 krampus x2, 13 fargo 2, 11 surly pugsley, 01 Volvo Cannondale, 01 dekerf limited, 98 cannondale caad2, 94 san andreas, 96 san andreas, 93 pace rc200 f3, 08 Ti moots rigormootis, 93 Ti merlin xlm, 09 Ti jeff jones spaceframe, 93 fat chance yo eddy (ex dave hemming), 11 salsa mukluk, 00 scott octane, 03 stumpjumper comp, 07 s-works fsr carbon, 08 revolution triad 2, 94 claud butler kylami, 96 cannondale m500, 93 townsend, 07 scott scale 30 carbon, 92 CR dogs bolx, 09 hooligan 1, 99 trek 6500, 10 badboy