Been looking into new bars recently and noticed quite a few folk are using crazy wide bars....and the promise of more comfort and control over rocks and things had my attention.
Going to 31.8 also meant a new stem and speaking to doc we reckoned 70mm would suit me best.
Que yesterday and the postmen dropped off my answer pro taper DH 780mm bars and today a 70mm race face stem to replace the stock 110mm came through the door.
I was mortified when i removed the old stem and spacers to see the dreaded rust on the steerer!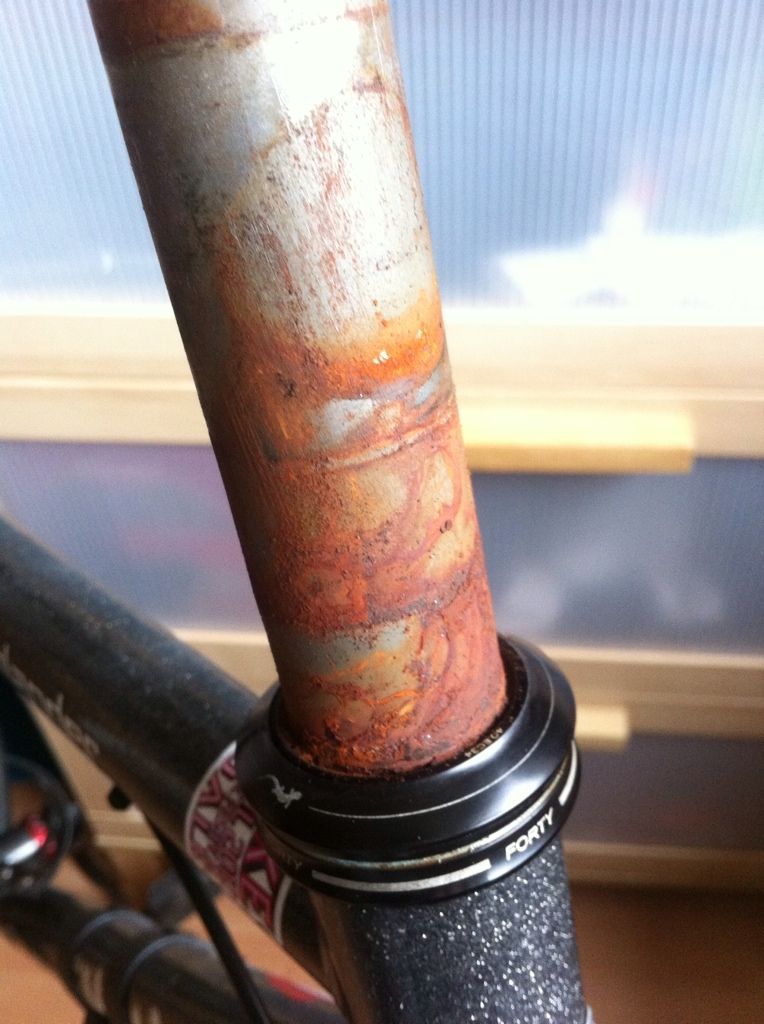 After I removed the forks for inspection I was relieved the rest of the steerer was fine, headset bearings fine and greased still....inside the head tube was also as new....brilliant.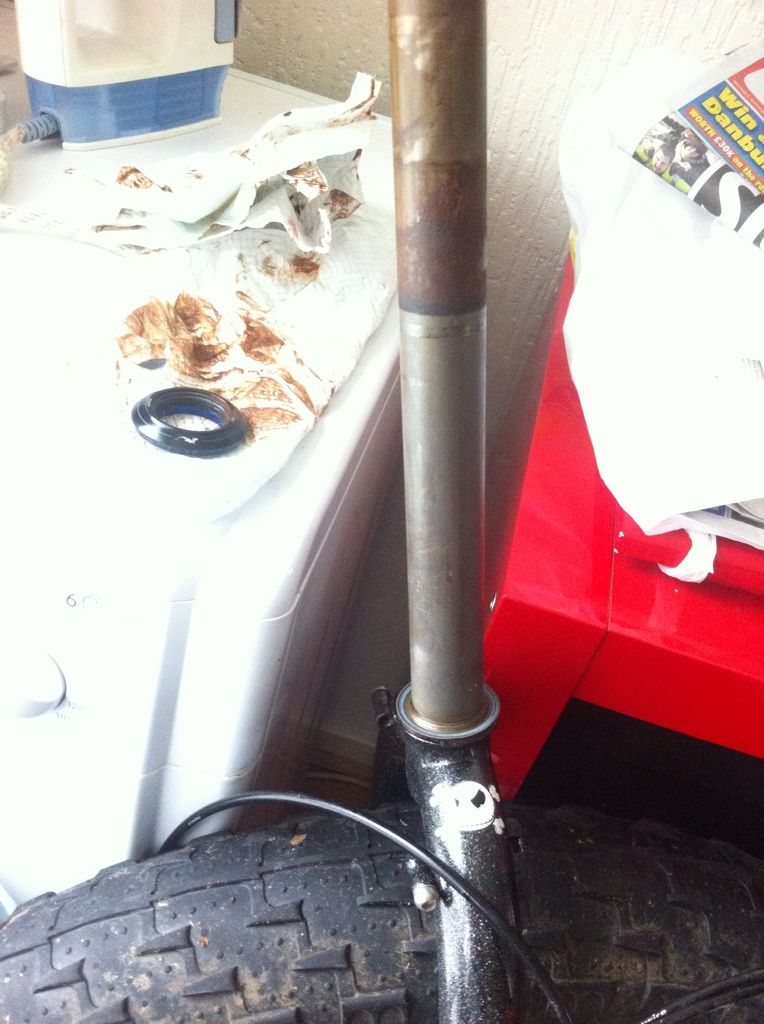 I obviously had to spent some time cleaning the rust off, gave it all a rub down and smoothed off then copper greased everything up.
Anyways....the bars are on now and although they look wrong they also feel so right.
No doubt I will have to remind myself I no longer have 620mm bars on so trees and city riding will be interesting for awhile, I am looking forward to a good test of these though.

_________________
2014 surly straggler
2012 surly moonlander

14 badboy 14 carbon beargrease 13 jones spaceframe 14 straggler, 05 pugsley, 13 pugsley, 12 moonlander, 13 krampus x2, 13 fargo 2, 11 surly pugsley, 01 Volvo Cannondale, 01 dekerf limited, 98 cannondale caad2, 94 san andreas, 96 san andreas, 93 pace rc200 f3, 08 Ti moots rigormootis, 93 Ti merlin xlm, 09 Ti jeff jones spaceframe, 93 fat chance yo eddy (ex dave hemming), 11 salsa mukluk, 00 scott octane, 03 stumpjumper comp, 07 s-works fsr carbon, 08 revolution triad 2, 94 claud butler kylami, 96 cannondale m500, 93 townsend, 07 scott scale 30 carbon, 92 CR dogs bolx, 09 hooligan 1, 99 trek 6500, 10 badboy