Hi All,
Here it is another FSR, I was told it is a 1999 Enduro?
I was looking for a full sus bike to swap the parts out from an old bike (Townsend) and then upgrade like some of the realy cool one's on this site. I have just taken delivery of this...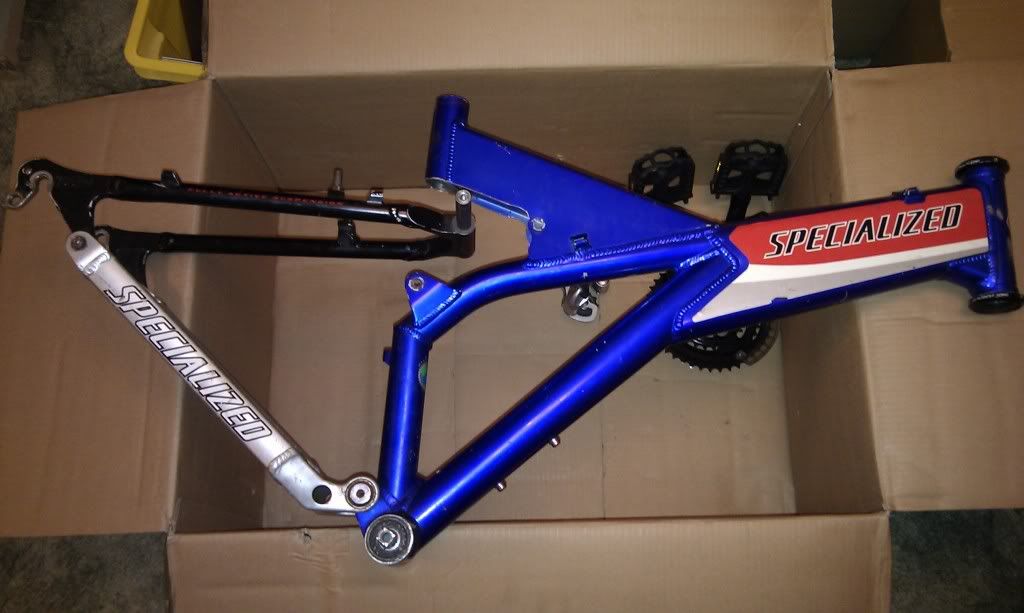 It has had a hard life as you can see from the cut up seat tube and shock mount.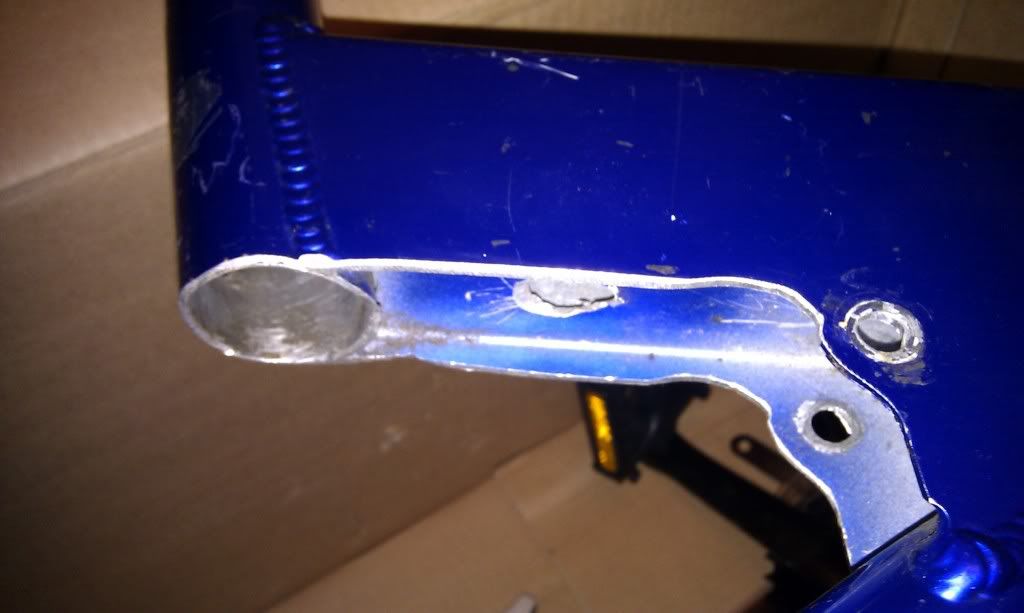 Also cable stops are damaged.
Not going to be just a parts swap.
Cheers,
Nik